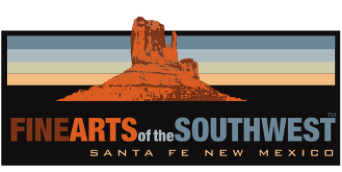 © 2010-2022 by Fine Arts of the Southwest, Inc. All rights reserved.
Unauthorized reproduction or use is strictly prohibited by law.
A Charles Loloma Hopi silver pendant
inlaid with turquoise, lapis, red and pink coral and two gold spacer bars, c.1980's
Ex: Verma "Sonwai" Nequatewa Collection, Hotevilla, AZ
Let's talk about provenance. We purchased this gorgeous Charles Loloma Hopi inlaid silver pendant directly from Loloma's niece, longtime colleague and jewelry studio heir, Verma "Sonwai" Nequatewa.
The pendant is just perfectly and sumptuously crafted; a very finely fabricated rectangular silver enclosure filled with a marvelous mosaic of semi-precious stones accentuated by precious gold spacer bars. The pendant measures 1 1/2" in height including the hanging bail. It tapers very slightly and subtly in width from top to bottom, 5/8" in width at the top tapering slightly to 1/2" in width at the bottom.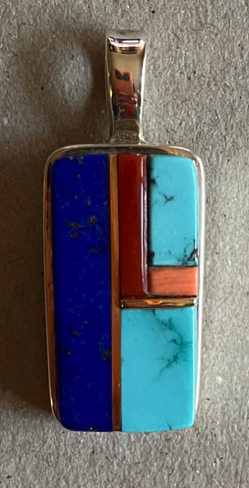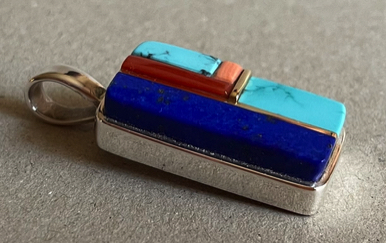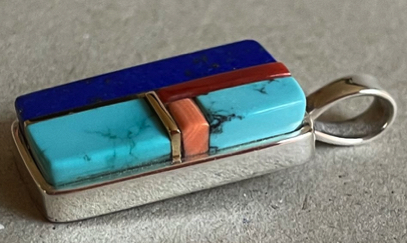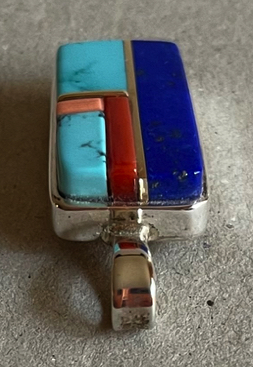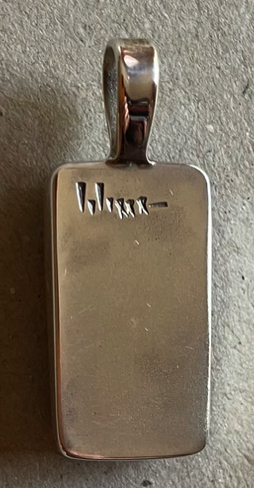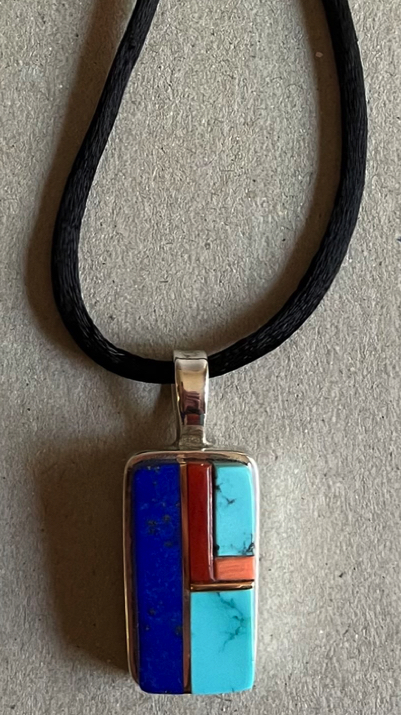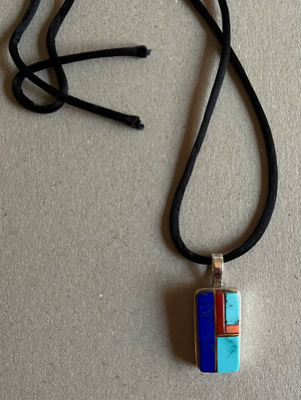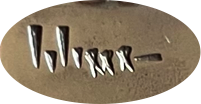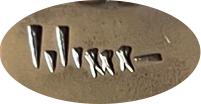 The pendant is quite pleasantly deep and substantial in relief at 1/4" in depth. It weighs a very comfortable
and easily wearable 14 grams or 1/2 ounce and it is in remarkably excellent original condition, particularly considering its nearly forty years of age. The pendant is properly signed "Loloma" on the back in Charles Loloma's customary and beautiful 11-stroke engraved signature. We will include a nice long length of black silk jewelry cord with the pendant as pictured below, but of course it could just as easily be worn on a silver chain or a leather thong.
This exceptional pendant is a precious piece with a perfect family provenance; a product of the brilliant mind and skilled hands of one of Native America's greatest artists of all time.
SOLD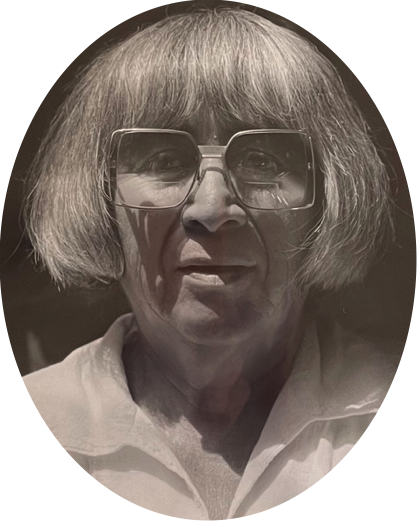 Charles Loloma, 1984
Photo by and © Jack Welpott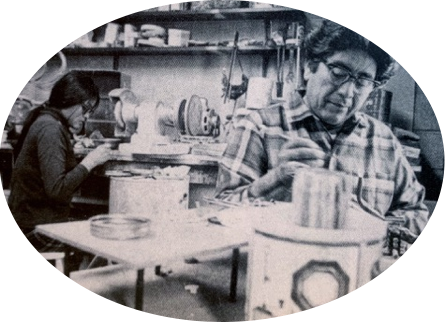 Charles Loloma and his niece and apprentice Verma Nequatewa at work in the Loloma studio, 1970.
Photo at right source and © Martha H. Struever "Loloma, Beauty Is His Name",
Wheelwright Museum of the American Indian, Santa Fe, 2005, pp.21