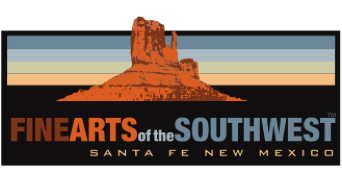 © 2010-2021 by Fine Arts of the Southwest, Inc. All rights reserved.
Unauthorized reproduction or use is strictly prohibited by law.
Original Rabon black walnut burl table
by George Nakashima, c.1954
One of the great master's classic furniture designs, the Rabon side table's one-piece polished top is made
of an extraordinary free-form single slab of natural English black walnut burl.
The table's top measures 22" in length, 15' in width and is 1 1/4" thick and is supported by two legs formed of hand-shaped flat-cut polished walnut planks. The table itself stands 17" in height. It is in excellent condition.
Price available upon request