© 2010-2022 by Fine Arts of the Southwest, Inc. All rights reserved.
Unauthorized reproduction or use is strictly prohibited by law.

A beautiful copper and Bisbee turquoise insect
sculpture by Greg Lewis, Laguna Pueblo, NM
Here is something you won't see every day, but don't call the exterminator just yet. This beautiful fabricated copper and turquoise sculpture was inspired by talented Pueblo silversmith, Greg Lewis' (Acoma/Laguna b.1949?) love for great turquoise stones and he was motivated by these two beautiful pieces of rare Bisbee "Lavender Pit" turquoise to make this wonderful piece. Insects are an important part of Pueblo and Navajo mythology and cosmology and figure significantly in many legends and rituals. Other prominent Native American silversmiths such as Navajo McKee Platero also often use insect motifs as part of their jewlery pieces.
Lewis chose to create the insect's body out of copper since copper and turquoise are naturally occurring companions. Also, copper in the form of recycled telegraph wire and salvaged pots and pans was used before silver by Native metalsmith in the Southwest, a historic tradition Greg Lewis is well aware of. His Grandfather and Mentor, the great historic Acoma Pueblo silversmith Alvin Concho Lewis commonly worked in copper.
A great deal of turquoise is found in copper mines and particularly Bisbee, Arizona turquoise which was a beautiful and very tiny almost accidental by-product of the Phelps Dodge Company's gigantic "Copper Queen" Mine in Bisbee. These stones are quite rare and beautiful and the copper miners used to sneak them out of the mine in their lunch pails. The "Lavender Pit" turquoise section of the Copper Queen Mine has been closed for many years now and the gorgeous turquoise originally found there is becoming increasingly sought-after and valuable. The two stones used here in this sculpture are textbook perfect examples of their type with a deep saturated blue color accentuated throughout with swirling clouds of "smokey" lavender purple matrix. High-Grade Bisbee Lavender Pit turquoise stones such as these on the rare occasions when you can find them today retail in the $40-$50 range per carat.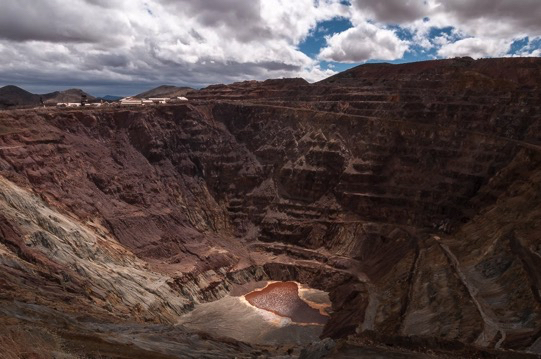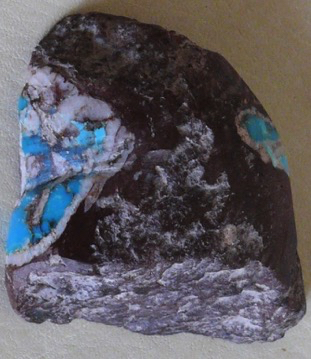 At left, the "Lavender Pit" section of The Phelps-Dodge Company's "Copper Queen" copper mine outside Bisbee, AZ. At right, a specimen rough stone of Bisbee "Lavender Pit" turquoise.
Lavender Pit Mine photo source and © Wikipedia
"Bisbee turquoise is as good as turquoise gets".
-Gene Waddell, owner, Lone Mountain Turquoise Mine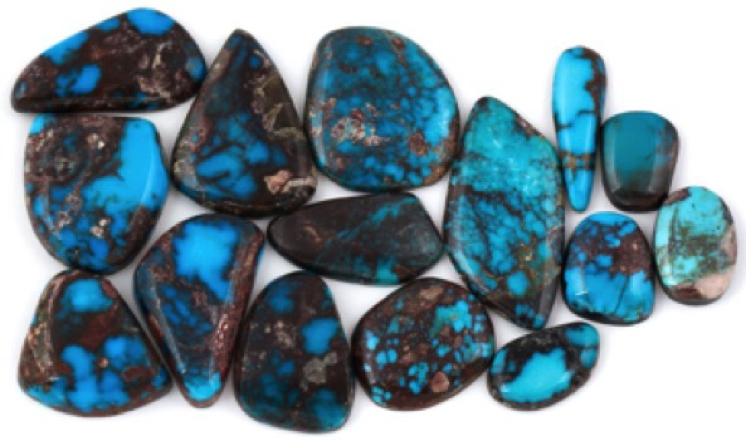 Bisbee Turquoise
Bisbee turquoise is a significant by-product of the huge Lavender Pit copper mine, which is now closed. With some of the finest turquoise coming from the section of the copper mine known as the "Lavender Pit," where for years copper miners would bring out fine turquoise in their lunch boxes. In March of 1972 a miner named Bob Matthews was given the only lease ever granted for rights to mine Bisbee turquoise. He was said to have recovered more than 2,000 pounds of good to excellent turquoise by 1974 . Bisbee turquoise is famous for its deep blue color and its smoky black matrix, which has been described as "smoky Bisbee" and as "lavender." Bisbee turquoise is as good as turquoise gets. In 2004 the Phelps Dodge Mining Company no longer allowed anyone near the hazardous old mine and buried the turquoise pit under 100 feet of dirt. There will be no more Bisbee mined. Any Bisbee on the market today was officially mined prior to 1974.
-Photo and text source and © WaddellGallery.com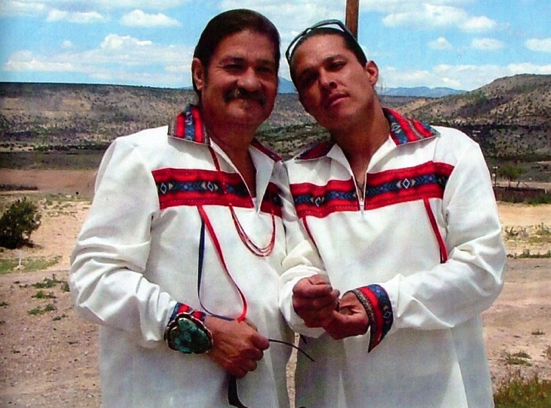 Greg Lewis hand cut these two marvelous stones and set them in old-style "foldover" type bezels to form the "body" of the insect. He further decorated the body with finally applied stamp work designs all around. The six "legs" of the figure are composed of finely hand-formed copper wire which is also accentuated with decorative stampwork. Like all of Greg's fine metalwork and jewelry, the traditional craftsmanship and technical excellence shown here are quite remarkable. As a third generation silversmith, Greg's work is so traditionally designed and executed that you could often swear that you are looking at a historic piece, not one created by a modern day artist. The sculpture measures
3 1/2" in width and is about 2" in height. It weighs 36 grams or 1 1/4 ounces. It is properly signed with Greg Lewis' arrowhead hallmark on the bottom, a hallmark he inherited from his late beloved Grandfather.
This sculpture is a unique and very striking piece for anyone who appreciates fine turquoise, Southwest Jewelry tradition and the unique imagination of an inspired Southwestern Native silversmith. Another interesting thought to consider is that this piece could be very readily made into and worn as a pendant and/or pin, if ever desired.
SOLD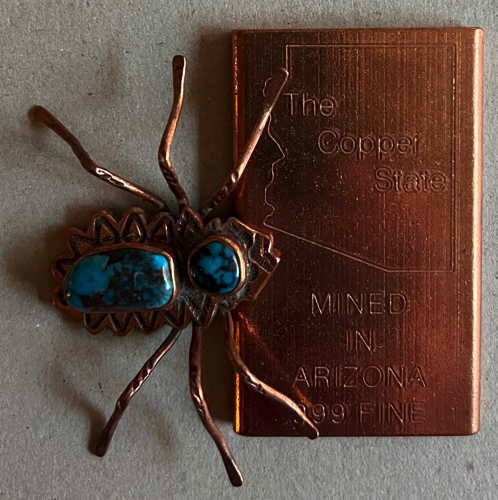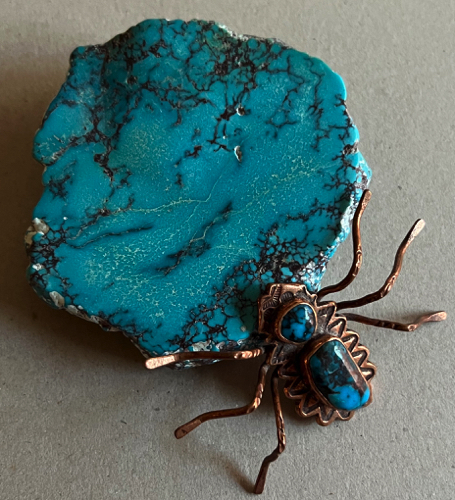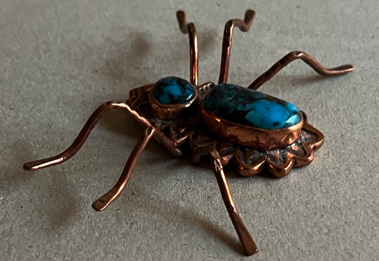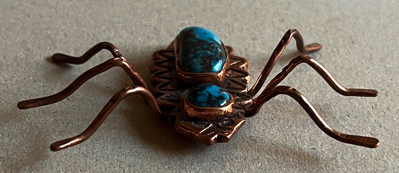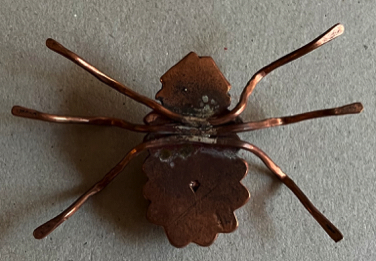 Greg Lewis and his son Dyaami at Laguna Pueblo, c. 1990's.
Photo source and © Martha Struever