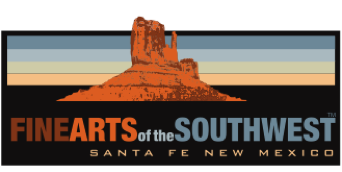 © 2010-2022 by Fine Arts of the Southwest, Inc. All rights reserved.
Unauthorized reproduction or use is strictly prohibited by law.

An exceptional Hopi Polacca-style black-on-cream pottery jar by Nampeyo possibly with the assistance of her oldest daughter Annie, c.1898-99
Here's proof positive that as an inventor, Nampeyo beat Wilbur and Orville Wright to the punch, she invented the propeller a few years before they invented the airplane. This wonderful Polacca-type jar by the great Hopi pottery matriarch was made around 1898-99 while The Wright Brothers didn't get off the ground until 1903.
"Nampeyo makes her designs after some she has seen on ancient ware."
-Hopi Ethnologist Alexander M. Stephen, 1893
"When I first began to paint, I used to go to the ancient village and pick up
pieces of pottery and copy the designs. That is how I learned to paint. But now,
I just close my eyes and see designs and I paint them."
-Nampeyo
"Mrs. Nampeyo, an acknowledged best Hopi indian woman Pottery maker 1st Mesa Hopiland, Ariz. Sichomovi."
-R. Raffius photo, 1905
Photo source and © Keystone-Mast Collection, UCR/California
Museum of Photography, University of California, Riverside
Above, Illustration source and © "Prehistoric Hopi Pottery Designs", Jesse Walter Fewkes, Bureau of American Ethnology, 1898 reprinted by Dover Publications, 1973, pp. 132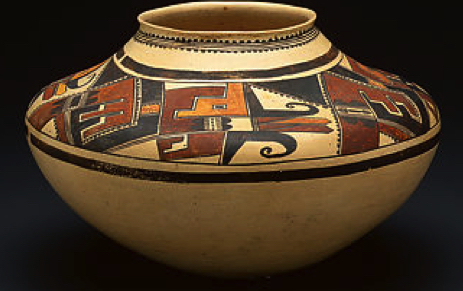 Sikyatki Polychrome pottery jar, c. 1450-1500 A.D.
Photo source and © The Metropolitan Museum of Art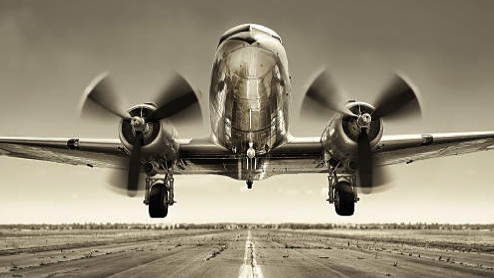 This jar looks like it could take off at any moment, so pronounced is the whirling dynamic spin of the painted design giving the piece an extraordinary sense of propulsion, energy and motion. Looking down from the top of the jar, the design field is divided into seven similar diagonally-oriented panels arranged around the central opening, each composed of opposing stylized bird's head designs as seen below. The use of positive and negative spaces in the composition gives the designs a great vividness, vitality and clarity. There is no red paint at all in the design.
The central opening is bordered by Nampeyo's characteristic unbroken framing lines, three in this case. The slight looseness of the painting suggests the possibility that Nampeyo's eldest daughter Annie might have possibly had a hand in painting this jar, but there is no way to know this for certain. Annie would have been around fourteen or fifteen years of age at this time but was already an experienced potter having learned at her Mother's knee beginning almost at infancy.
This jar is a classic "Sikyatki-Revival" type of piece in which Nampeyo is reviving the ancient Hopi Sikyatki period (1375-1625 A.D.) low-profile jar shape as seen below. This daring shape requires exceptional potting skills to execute properly and Nampeyo absolutely mastered it. Too, the jar is meticulously stone polished and then coal fired as Siktayki pottery was, a demanding and treacherous ultra-high temperature process which yields strong vessel walls and beautiful whitish yellowish orange-ish firing clouds or "blushes". The white slip on the jar is slightly crackled in texture but not overly so. This is a telltale indication of the jar having been made near the very end of the Polacca style period around 1898-99 when the Polacca period was transitioning to the Hopi Polychrome period which continues to this day.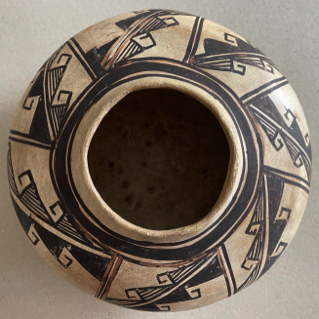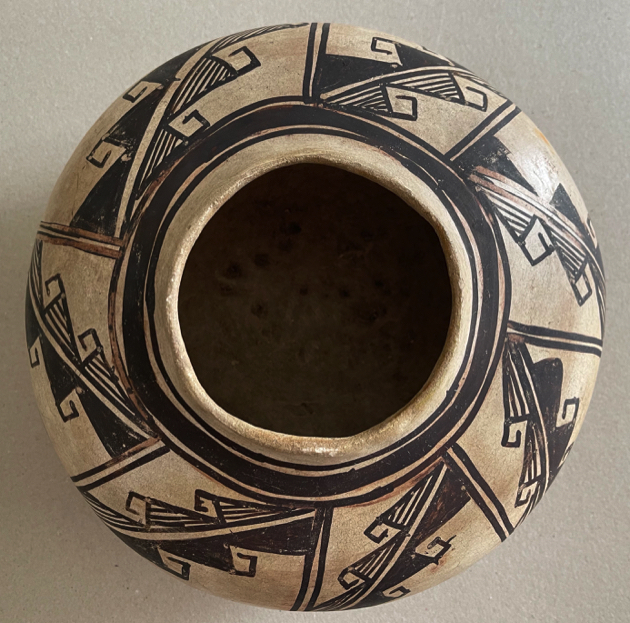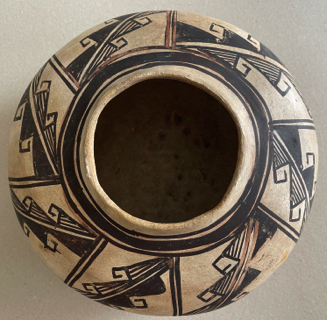 On December 17, 1903, Wilbur and Orville Wright made the first-ever manned airplane flight near Kitty Hawk, North Carolina. Their airplane, "The Wright Flyer", is now on exhibit at The National Air and Space Museum in Washington D.C.
Photo source and © Wright State University, Special Collections and Archives
The jar measures 8" in diameter and is just under 4" in height. It is in very fine original condition overall especially considering its 125 or so years of age. A thorough examination under Ultraviolet light reveals no evidence at all of any restoration or overpainting. However, in an effort to point out every little detail of the jar's condition, there is some abrasion wear on one area of the shoulder and elsewhere on the jar and some slight exfoliation to the rim. The shape of the jar is slightly irregular when viewed from several different angles as shown here. This is completely addictive of this being a handmade piece and is completely normal. There is also the very slightest 3-4" slip crack on the jar's bottom which does not go through the vessel wall and poses no difficulty.
Interstingly, there is a what appears to be a trader code and/or price of "325" and "35" written in pencil on the bottom of the jar. The "325" possibly looks like a price and if so would have been a very handsome price indeed at the turn of the century. This sort of pencil writing on the bottom of historic Hopi jars is completely consistent with many other examples we have seen from Fred Harvey Company trading posts such as the Hopi House at the Grand Canyon or other prominent early Southwestern trading concerns owned by J.L. Hubbell, Thomas Varker Keam or Nampeyo's brother, Thomas Polacca.
This jar is an exceptionally fine artwork made by an exceptional once-in-a-century artist, an homage of sorts
to ancient Hopi pottery traditions with a distinctly modern individual genius artistic sensibility.
SOLD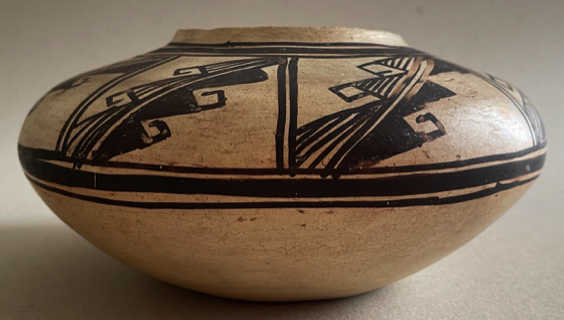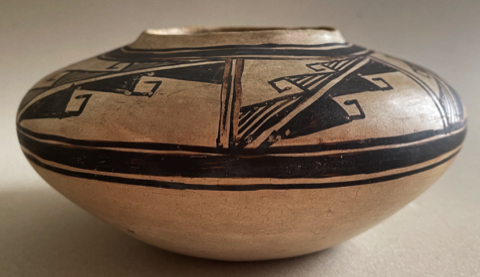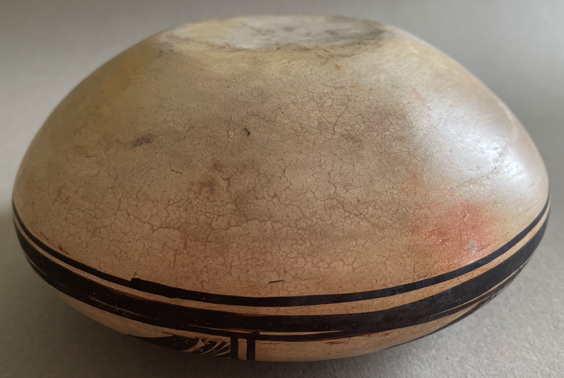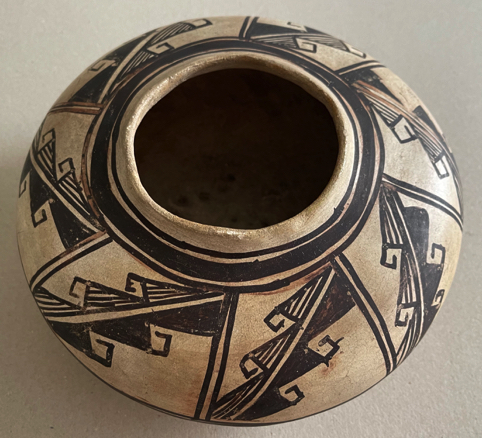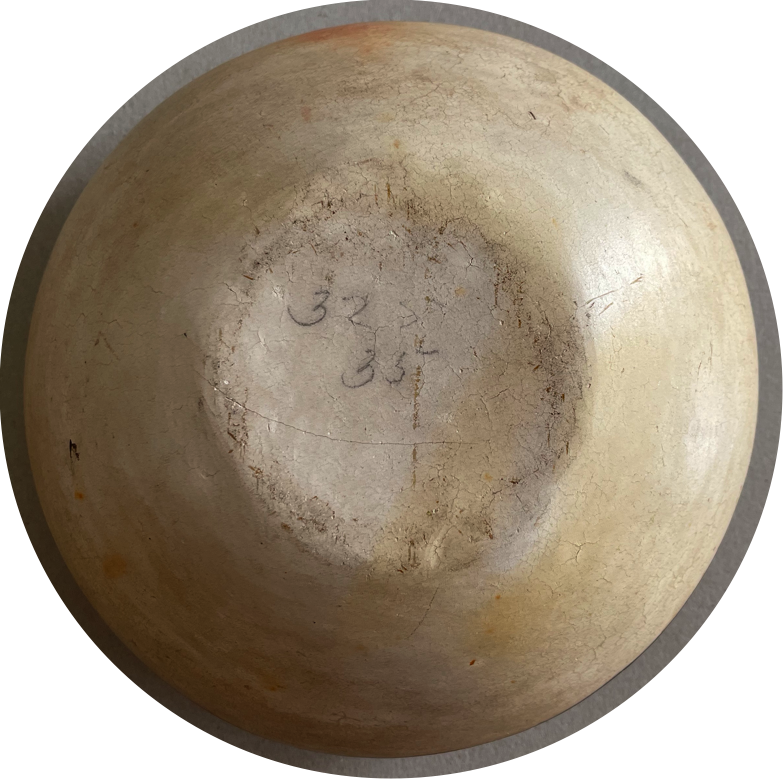 Photo source and © iStock photos