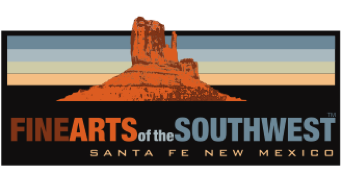 © 2010-2021 by Fine Arts of the Southwest, Inc. All rights reserved.
Unauthorized reproduction or use is strictly prohibited by law.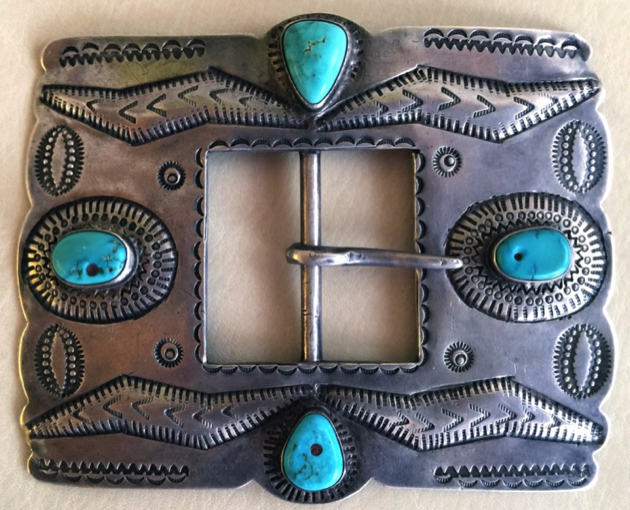 An absolutely outstanding large-scale historic Navajo silver and turquoise belt buckle, c. 1920's-30's
Fasten your seatbelts, folks, this buckle is a real doozy. Or, as our great late friend and longtime colleague, the renowned Santa Fe Native American Arts dealer, Martha H. Struever (1931-2017) used to say on rare occasions, "That's a real honey". And so it is; this exceptional buckle is precisely the type of great old just dripping with authenticity and patina piece you almost never see anymore outside of a few museums and the finest private collections; absolutely knockout appearance, superb and inspired craftsmanship, large scale and perfect, beautifully-aged patina. As they say in the movie business, after a particularly good take; "Cut and Print".
The details of the buckle are quite remarkable and well worth recognizing in some detail. The four large horizontal complex repousseed or domed lozenges are snake-like shapes with stamped decorations which somewhat resemble the mythical "Big Snake" often depicted in traditional Navajo sandpaintings as shown below. Their shapes form a traditional Navajo four-part or "Four Directions" design which is perfectly offset by the addition of an opposing four-part design composed of four beautiful old, hand-cut and nicely-shaped turquoise stones, three of which were repurposed from even older pump-drilled turquoise earrings for use in the buckle. How cool is that? Then there is a wealth of very finely stamped decorative designs and accents all over the piece and the final finishing touches are the beautifully made hand-wrought silver tang and crossbar.
The buckle measures an impressive and very dramatic 4" in width and it is 3 1/4" in height. It will accept a belt strap of up to 1 1/4" in width. The buckle weighs a very comfortable 64 grams or 2 1/4 ounces and it is in completely excellent original vintage condition. We think it's fairly safe to say it will be quite difficult to find a better historic Navajo silver buckle. You might if you are extremely lucky and extremely patient eventually come across an equivalent and different one, but not necessarily a better one. Of course, "Better" is always in the eye of the beholder, and here we say "Behold, here is a true masterpiece".
SOLD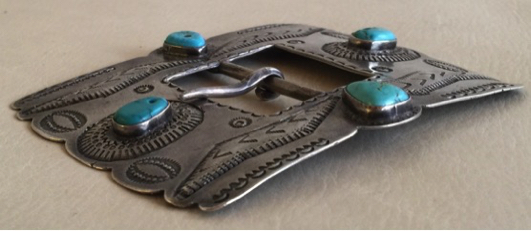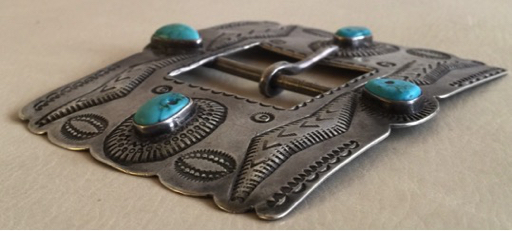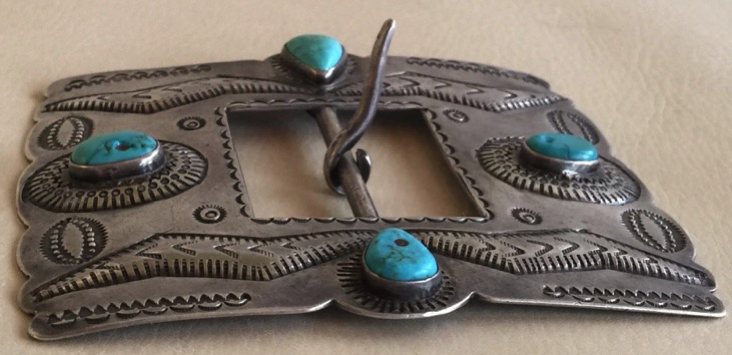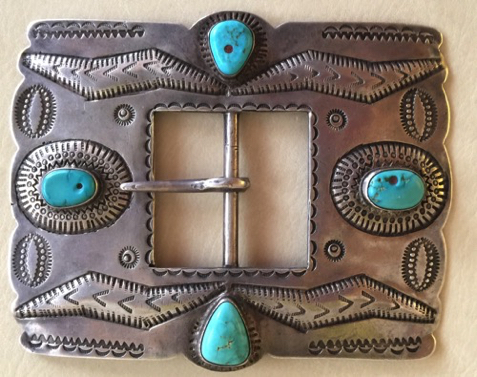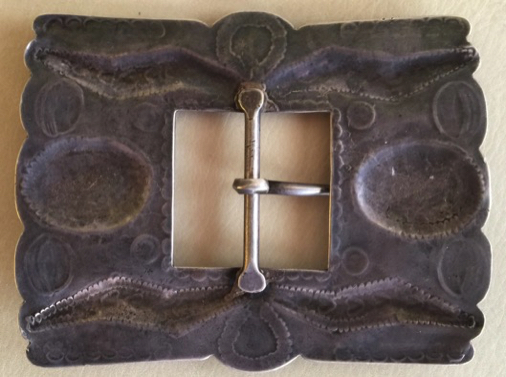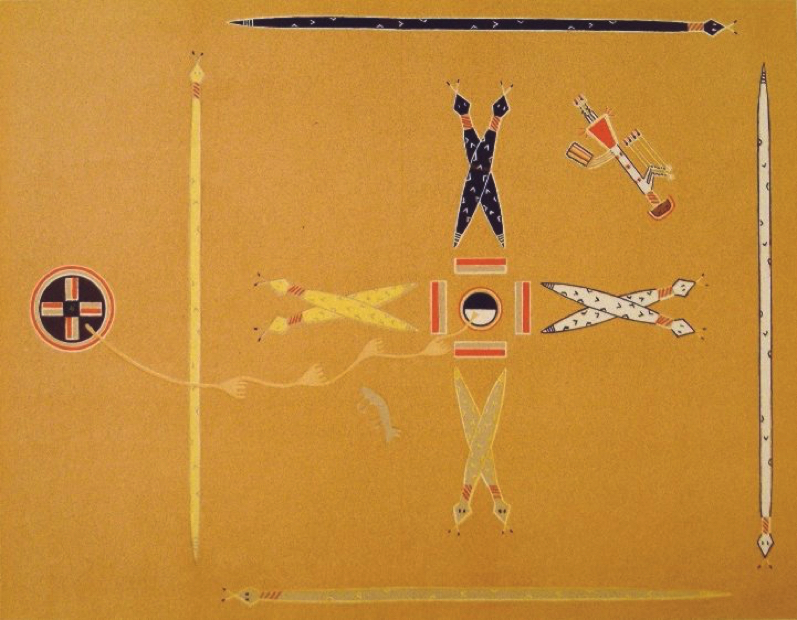 Navajo sandpainting featuring big snakes from the Mountain Chant Ceremony First Day.
Photo source and © Navajopeople.org
Note: The leather belt pictured here is for demonstration purposes only and is not included in the sale
of this buckle. If desired, we can recommend an excellent custom belt maker here in Santa Fe.