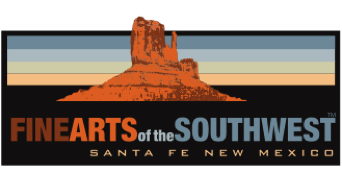 © 2010-2021 by Fine Arts of the Southwest, Inc. All rights reserved.
Unauthorized reproduction or use is strictly prohibited by law.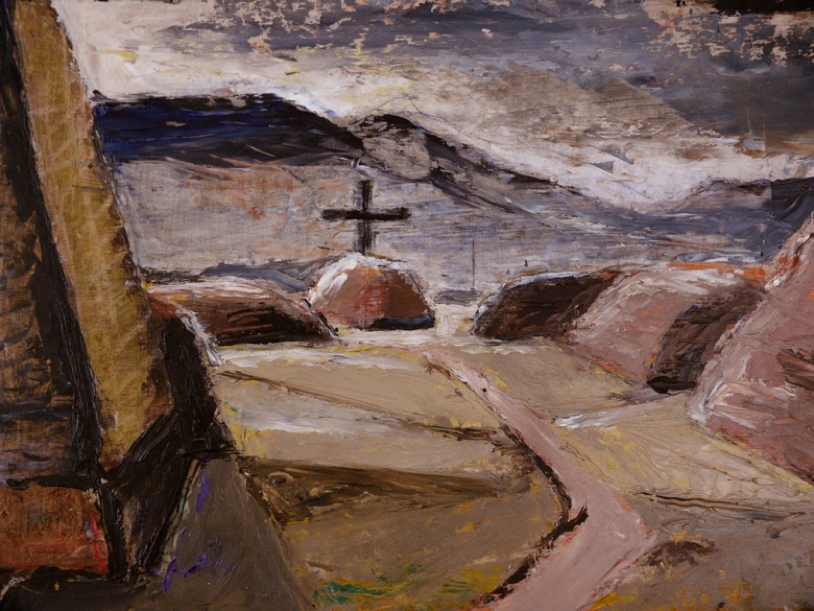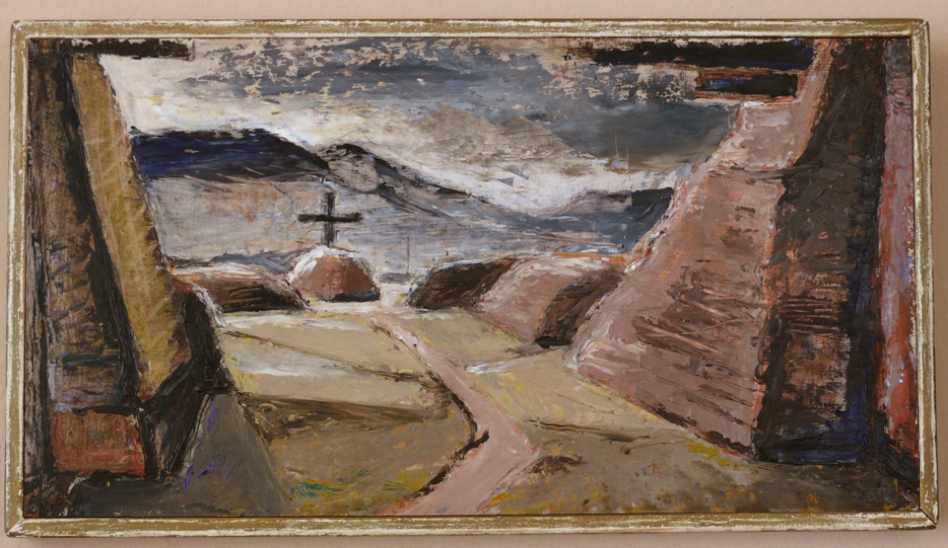 A small New Mexico modernist painting of a morada, or possibly a village church attributed to Thomas Benrimo (1887-1958)
This beautiful painting is oil on a masonite panel, measures 7 3/4" by 14 1/4" and is framed in what appears to be its original, narrow wood modernist-style frame. The framed dimensions are 8 1/4" by 15". The painting is in excellent original condition. It could have been painted at any point in time between 1930 and the mid 1950's, and we believe it is from the latter part of this period. After Masonite became generally available in 1929, Masonite panels quickly became a favored medium for Thomas Benrimo.
Although the painting is unsigned we made the attribution to Thomas Benrimo in consultation with several of our colleagues here in Santa Fe on the basis of the nature of the painting's composition, its color palette, brush and palette knife work and on the overall level of artistic achievement being so similar to that of Thomas Benrimo's work. We acquired this painting a couple of years ago from a Santa Fe friend who purchased it at an estate sale in Taos, New Mexico. If this painting is a Thomas Benrimo as we believe it is, it is an incredible bargain priced at $1,350. If it is not a Thomas Benrimo, it is still a wonderful and extremely accomplished period New Mexico modernist painting at a still-reasonable price.
SOLD