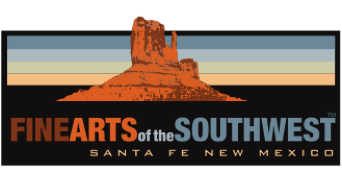 © 2010-2022 by Fine Arts of the Southwest, Inc. All rights reserved.
Unauthorized reproduction or use is strictly prohibited by law.

An extremely rare and historic "U.S. Navajo 2"
ingot-silver bangle bracelet made for and sold by C.G. Wallace's Trading Post, Zuni Pueblo, NM,1938-1942
This piece is among the rarest and most interesting historic Navajo silver bracelets ever made. It was crafted between 1938 and 1942 under the auspices of the U.S. Government's Indian Arts and Crafts Board's (IACB) program created to ensure that only the highest-quality handmade Indian silver jewelry would be sold by IACB-approved trading posts and other organizations across the Southwest. The program was conceived and directed by world-famous jeweler, curator and art educator, Rene D'Harnancourt (1901-1968) and administered under the direct supervision of the renowned Navajo silversmith and jewelry instructor, Ambrose Roanhorse (1904-1982). Roanhorse hand made all the various "U.S. NAVAJO" and "U.S. ZUNI" stamps and he personally visited the various trading posts to individually inspect, approve and stamp the finished pieces of jewelry if they were judged by him as being up to standard.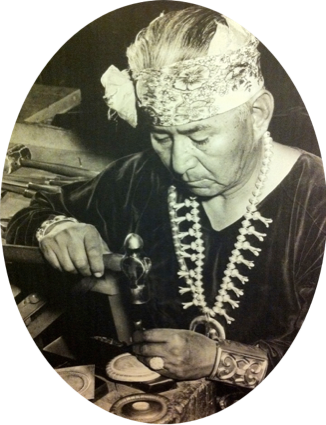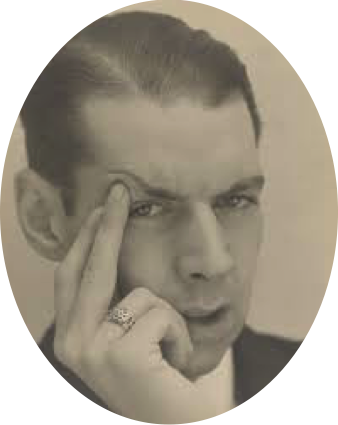 At left, Ambrose Roanhorse, c. 1940's. At center, C.G. Wallace, c. 1940's. At right, Rene D'Harnoncourt at the Museum of Modern Art, New York where he served as Director from 1949-1967, after his tenure at The Indian Arts and Crafts Board.
Left photo source and © Flickr, center photo source and © Sothebys Parke-Bernet, right photo source and © Museum of Modern Art, New York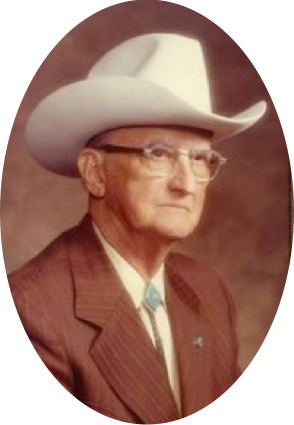 The specific number following the "U.S. NAVAJO" stamp corresponds to those individual companies or organizations who were licensed to produce and sell IACB-approved Native American silver jewlery. "U.S. NAVAJO 2" was the designation assigned to the famed Indian trader C.G. Wallace's (1898-1992) trading post at Zuni Pueblo, New Mexico. The Navajo and Pueblo silversmiths who made jewelry for C.G. Wallace's network of trading posts were a veritable All-Star team of Navajo and Pueblo jewelers and included both Ambrose Roanhorse himself and the great Austin (Ike) Wilson (1900-1986), one of whom almost certainly made this outstanding piece in our opinions. An interesting personal note here is that C.G. Wallace was reportedly quite displeased with his trading post being assigned the "U.S. NAVAJO 2" designation by the IACB remarking that he "wasn't second to anybody" but his displeasure was apparently eased to some degree by his also being assigned the "U.S. ZUNI 1" designation.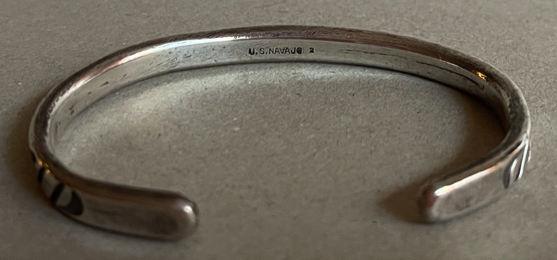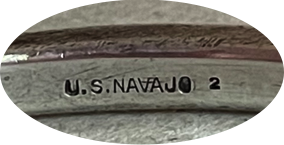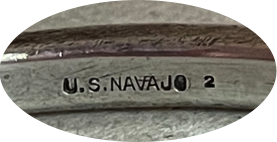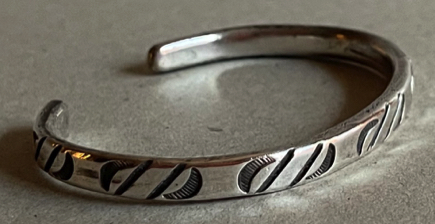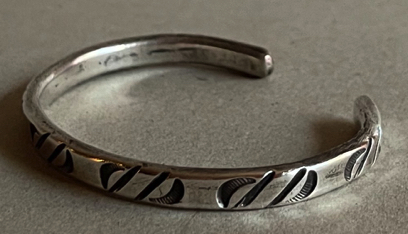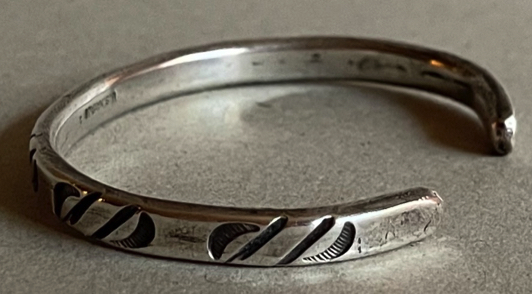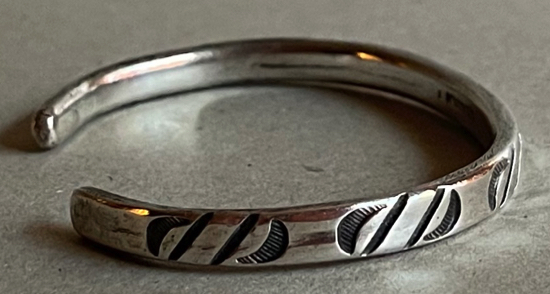 This classically-styled, traditionally-crafted Navajo bangle bracelet was hammered out to shape from a cast-ingot silver "slug" most likely made from melted down silver coins and measures 1/4" in width along its entire length. The inner circumference end-to-end is 5 7/8" and the gap between the terminals is 1" for a total interior circumference of 6 7/8". The bracelet weighs 26 grams or 7/8 ounce; a nice substantial weight for its narrow width. It is decorated with particularly beautiful and masterfully-executed stamp and chisel work along its entire outside surface. The bracelet is in excellent original condition with lots of nice wear and a fine patina from age and use and it is properly stamped "U.S. NAVAJO 2" on the interior.
This gorgeous easily wearable piece is the very epitome of quality, rarity and beauty in 20th Century Navajo silver jewelry and a fascinating, well-documented slice of Southwestern history directly involving some of the most interesting and accomplished artists, traders and visionaries of the region. This is a piece which has been approved by and personally passed through the highly-experienced expert hands of both Ambrose Roanhorse and C.G. Wallace. Around these parts, that's mighty high praise indeed. This is a piece to be worn proudly and treasured for a lifetime.
SOLD