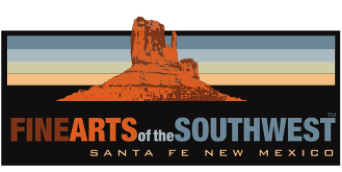 © 2010-2021 by Fine Arts of the Southwest, Inc. All rights reserved.
Unauthorized reproduction or use is strictly prohibited by law.
An extremely beautiful vintage Navajo ingot-silver buckle with five terrific turquoise stones, c. 1940's
One of the most strikingly beautiful historic Navajo silver buckles we have ever seen, this piece features five fabulous hand-cut turquoise stones set in a stylized animal paw pattern in the center of the buckle. The three larger blue stones, particularly the largest ones, appear to be Lone Mountain Nevada spiderweb turquoise; one of the world's finest, rarest and most desirable turquoise varieties. The two smaller more greenish stones might possibly be Carico Lake Nevada. The stones are all nicely set in very finely serrated silver bezels and the settings are accented by eight round applied silver "raindrops" in varying sizes.
The five stones and their settings are beautifully surrounded on all sides by an incredibly designed set of multiple borders composed of absolutely gorgeous stamp and chisel work applied in great variety and with extraordinary artistry and precision. Working outwards from the stones, one can see four beautifully rendered flower-like designs, one at each corner. The stamens of the flowers also appear to have been rocker-engraved, a now seldom used and extremely demanding traditional Navajo silversmithing technique that yields beautiful and unique results when properly executed.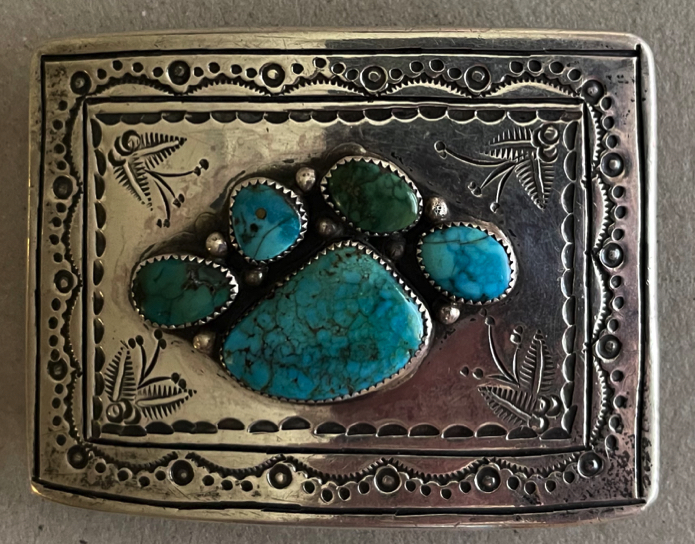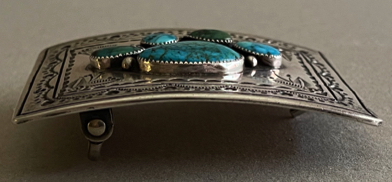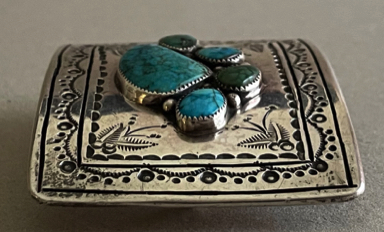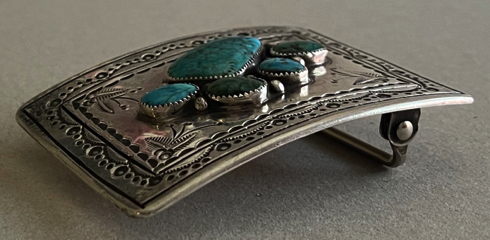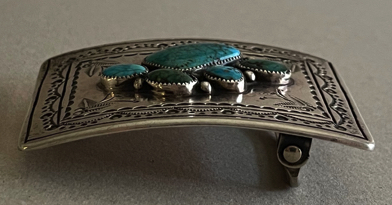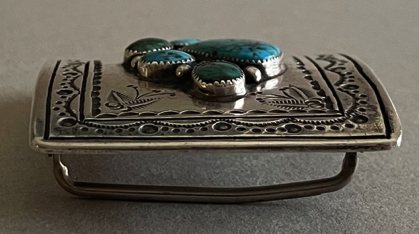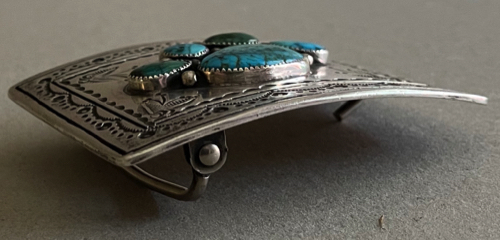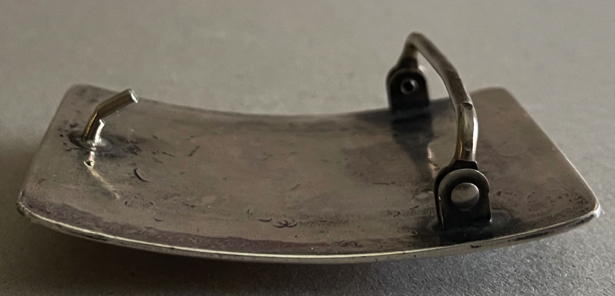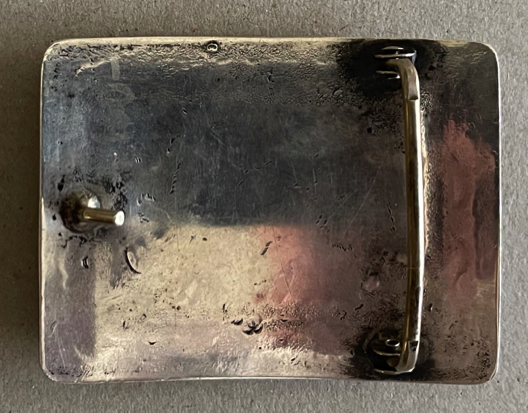 The four flowers are bordered by a stamped border of crescent moon designs which are themselves bordered by a finely chiseled border which is in turn surrounded by a lovely repeating pattern of serrated crescent stamped designs accented by circular end-of-the file stamps and solid small circle punch stamps. There are about 150 separate stamps in all here. Just unbelievable!
The cast silver buckle measures 3" in width and is 2 1/4" in height. It will accept a belt strap of up to 1 1/2" in width. The buckle weighs 83 grams or 2 1/8 ounces and it is in excellent original condition overall with some nice age-appropriate wear and a fine patina. It is also has some attractive casting and hammering marks on the back. Two of the smaller turquoise stones have well-healed older cracks, but they are quite secure in their settings. This is a unique and precious piece ready to be snapped up by a unique and special person who understands and appreciates how completely and totally terrific it is.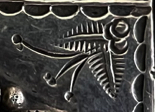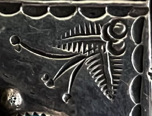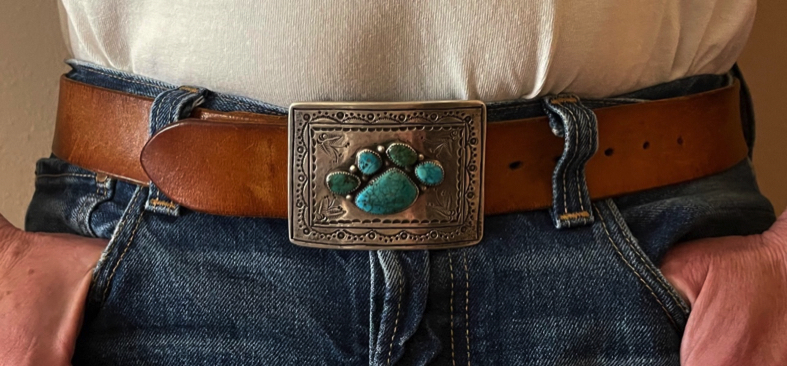 Please note that the leather belt strap pictured here is not included in the sale of the buckle. We can recommend a qualified custom belt maker in Santa Fe, if desired.