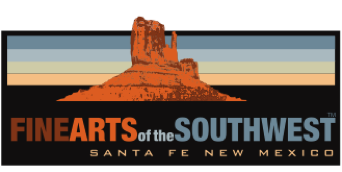 © 2010-2022 by Fine Arts of the Southwest, Inc. All rights reserved.
Unauthorized reproduction or use is strictly prohibited by law.

A beautifully-crafted contemporary Navajo
tufa-cast silver bracelet with fine chisel and file work by Aaron Anderson
Silver Master caster Aaron Anderson (B. 1970) strikes again with this fabulous bracelet. This young, third-generation Gallup, New Mexico-based Navajo silversmith is on a serious roll these days raising his already very high bar and making better and better jewelry all the time. Aaron is a genuine master of the treacherous art of tufa-casting, one of the most difficult, painstaking and unforgiving of all traditional Navajo silversmithing techniques to work in, but one of the most rewarding if you can get it right. And the proof is always evident in the pudding. Look closely at this wonderful all silver bracelet; notice the even and consistent casting, the graceful proportion and curves, the ideal combination of strength and delicacy exhibited here. The chisel and file decoration Anderson applied to the body of the bracelet after casting is restrained and elegant, just superbly done.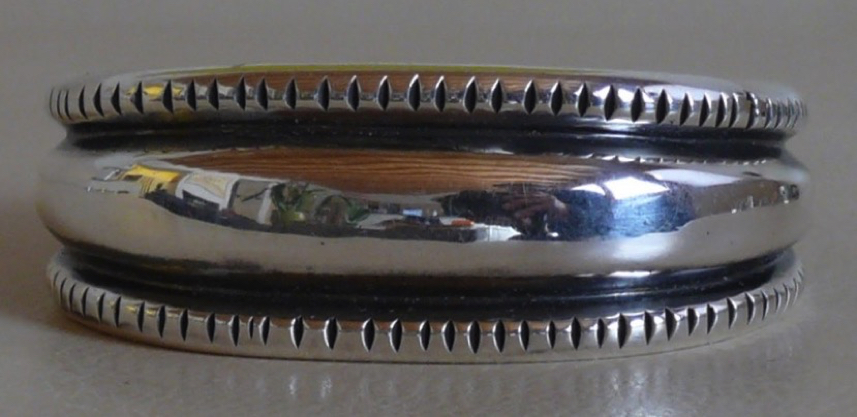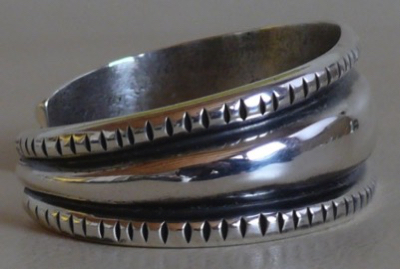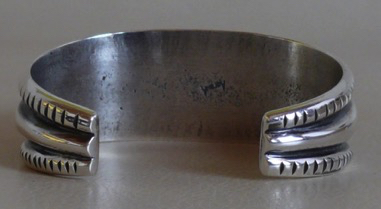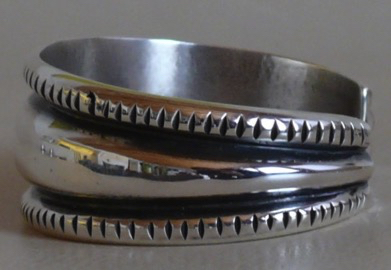 The bracelet measures 1" in width at its widest point and it tapers down to 1/2" at the terminals. The inner circumference end-to-end is 6" and the gap between the terminals is 1 1/4" for a total interior circumference of 7 1/4" which is definitely for the larger sized wrist. The bracelet weighs a very substantial 99 grams or 3 1/2 ounces, yet it is extremely comfortable with a nice solid feeling on the wrist. It is properly signed "AaronA" on the interior and is in excellent-plus original condition.
This is a truly stunning and very wearable piece from an extremely talented artist on the fast track to increasingly greater fame and increasingly higher prices. We have seen this particular movie a couple of times before starring the likes of Charles Loloma, Preston Monongye, McKee Platero, Michael Kabotie, Perry Shorty etc.
Price $1,325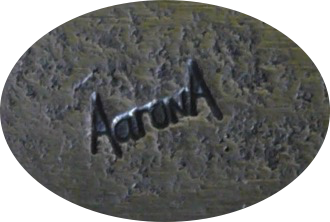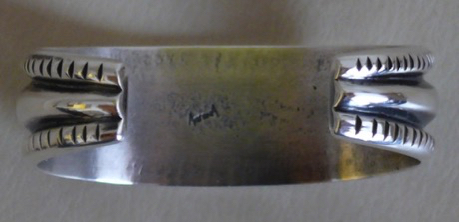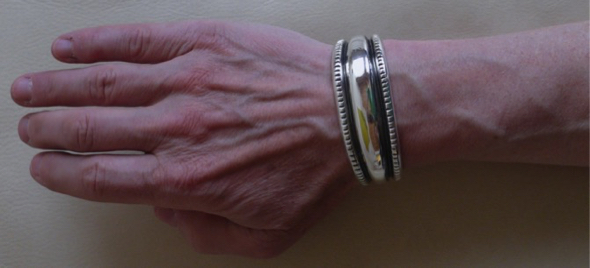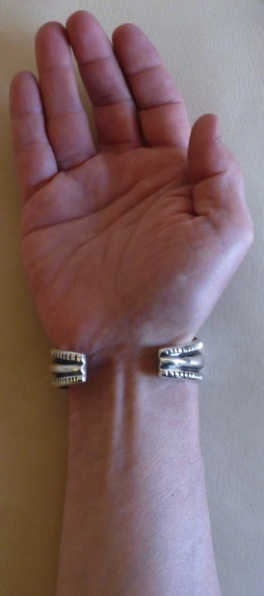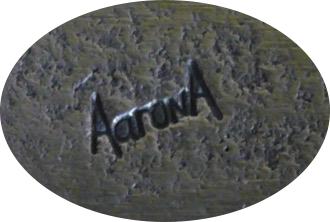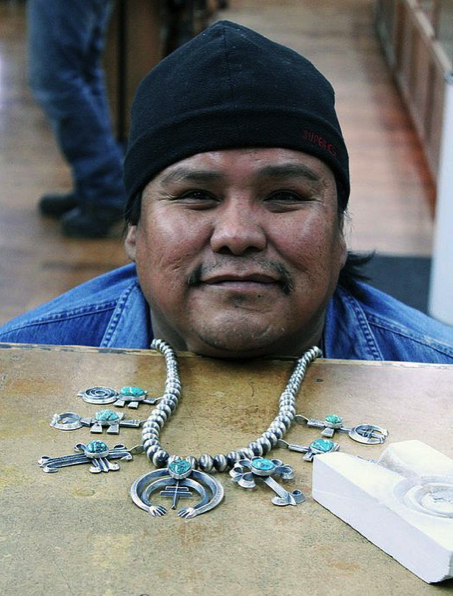 Aaron Anderson, Gallup, NM
Photo source and © Pinterest