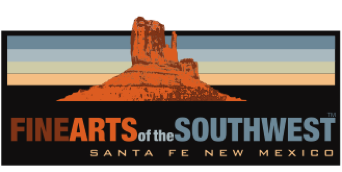 © 2010-2021 by Fine Arts of the Southwest, Inc. All rights reserved.
Unauthorized reproduction or use is strictly prohibited by law.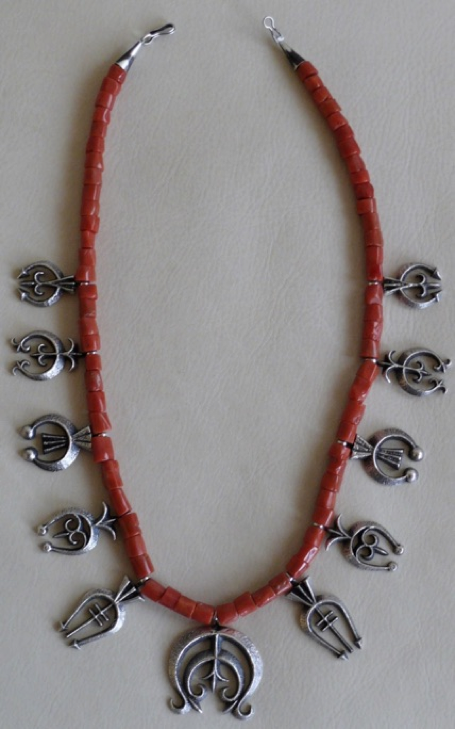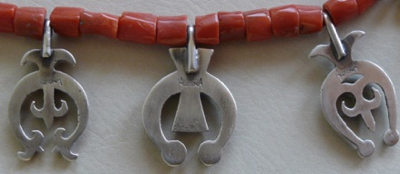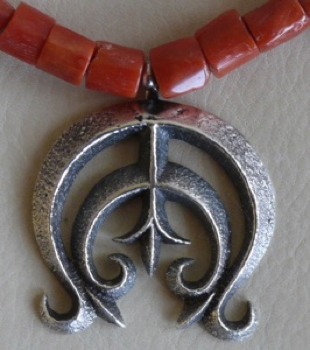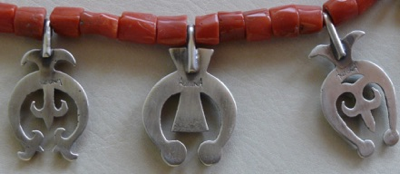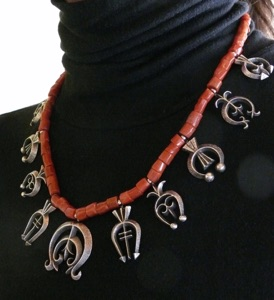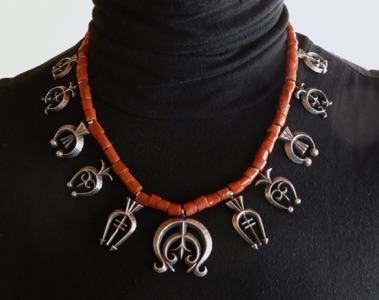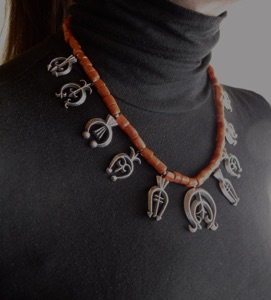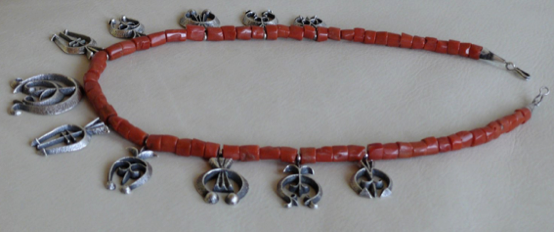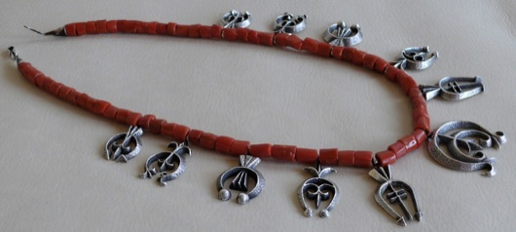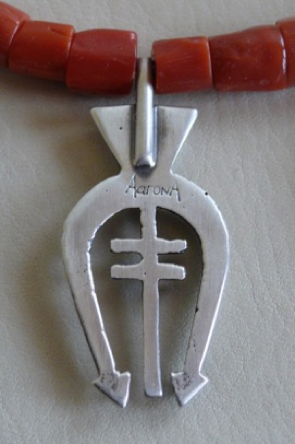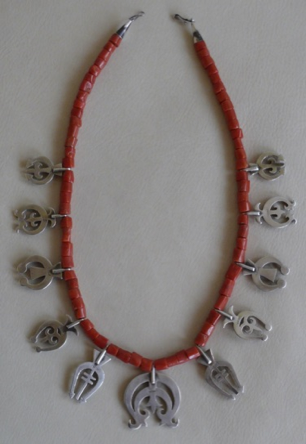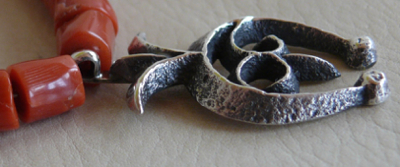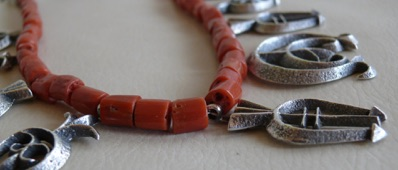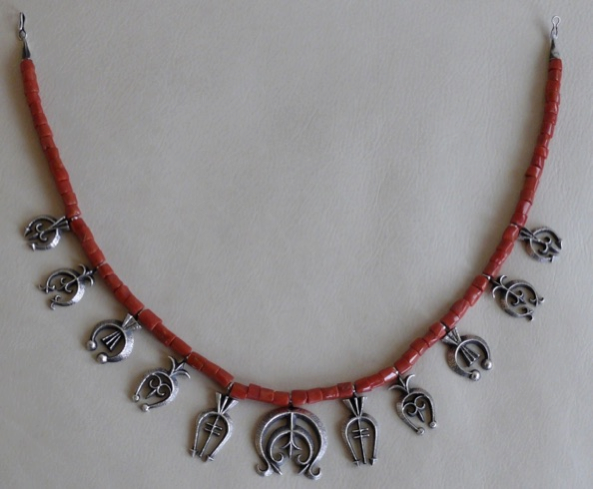 An elegant and modern contemporary Navajo
"squash blossom"-style necklace with red branch coral beads and 11 tufa-cast silver naja pendants by Aaron Anderson
The master tufa-caster strikes again here with this very beautiful and imaginative take on a traditional Navajo squash blossom necklace. The 67 beautiful, natural, red branch coral beads which form the body of the necklace vary slightly in size but are mostly around 1/4" to 3/8" in length and about 1/4" in diameter. Interspersed between the coral beads are no less than eleven beautifully and uniquely tufa-cast silver naja pendants, one large one and ten smaller ones, five on each side of the center pendant.
There is simply no one working today who can cast tufa as interestingly and creatively as Aaron Anderson can and these unique and complex 11 silver najas are proof positive of this. The necklace consists of a large central naja pendant and five pairs of smaller naja pendants; one pair on either side of the center naja, each of which is completely unique and different from all the other pairs in delightfully distinctive and complex ways. The central silver naja pendant measures
1 1/2" in height and is 1 1/2" wide at the widest point, the smaller side najas are graduated in height and width from about 1 1/2" by 3/4" down to 1" by 5/8". All the najas hang from meticulously hand-fashioned silver loops. The necklace itself measures 11 1/4" top to bottom laying flat from the top of the silver clasp to the bottom of the large naja pendant.
It measures 20" end-to-end when completely opened up.
The necklace weighs a substantial, yet very comfortable 107 grams or 3 3/4 ounces. It is in new original condition and it is properly signed "AaronA" on the back of each naja and is also marked "Sterling" on the handmade silver clasp. This necklace is a masterpiece of modern conception, design and execution by one of the finest and most talented Native American jewelry artists at work today. An extraordinary amount of artistic skill and effort went into making this piece. It should deliver a similar amount of pleasure and satisfaction to its lucky owner.
Price $2,250