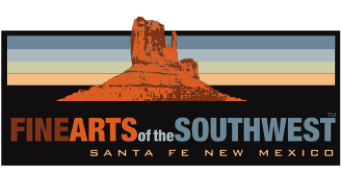 © 2010-2021 by Fine Arts of the Southwest, Inc. All rights reserved.
Unauthorized reproduction or use is strictly prohibited by law.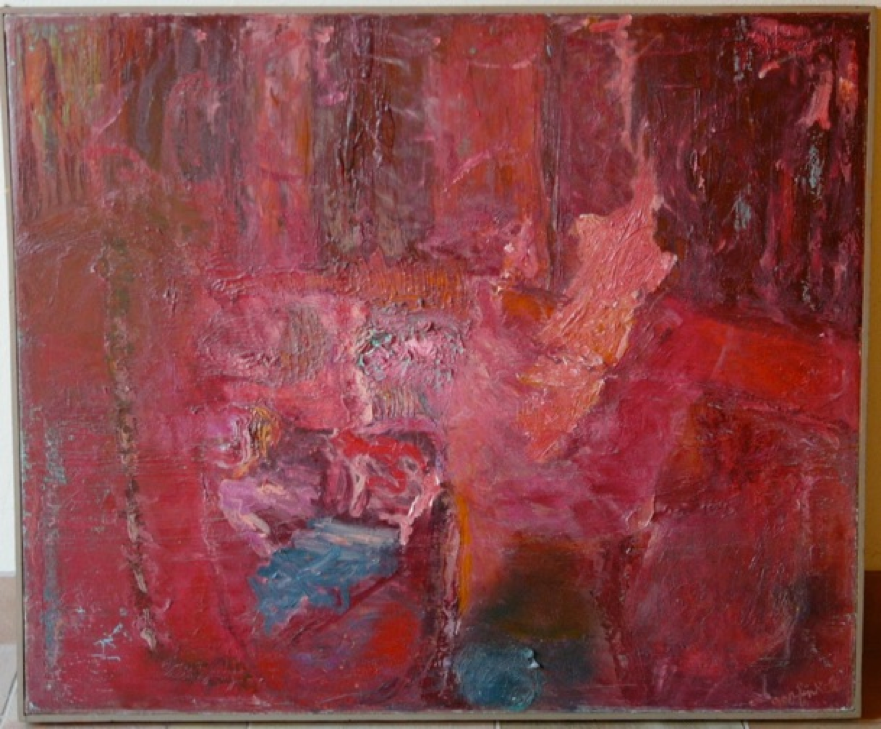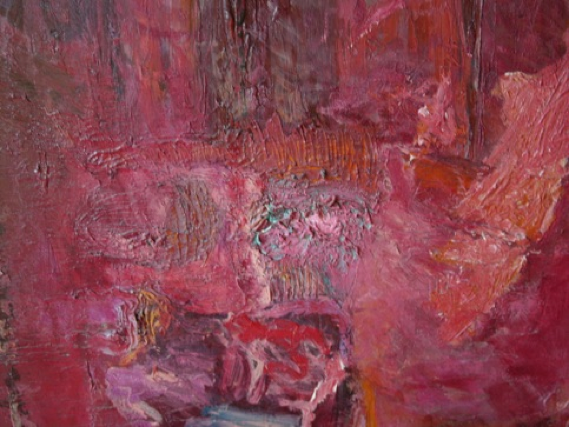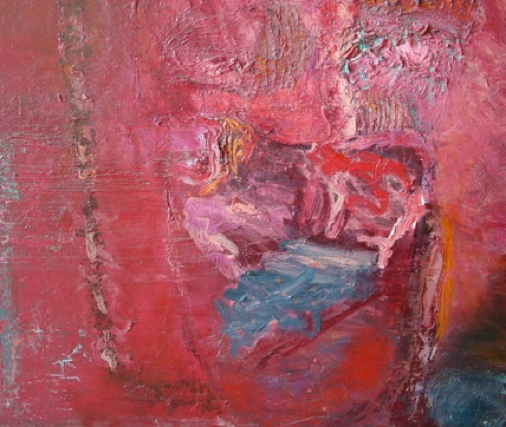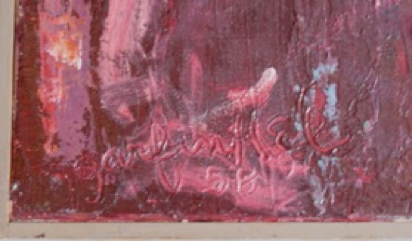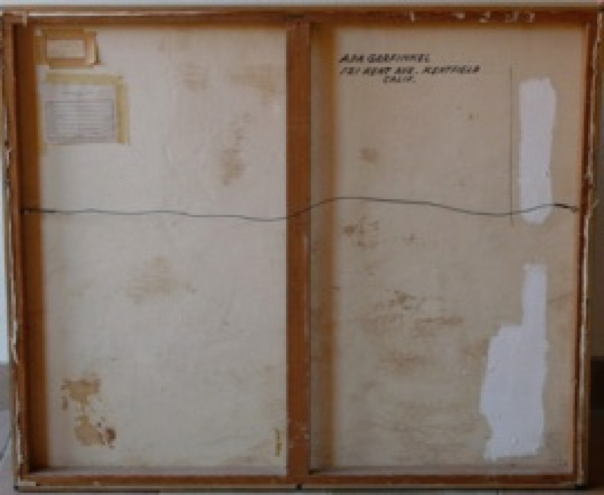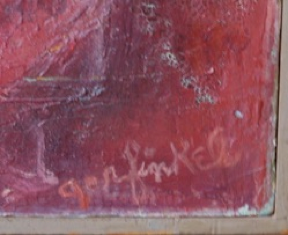 An American Abstract Expressionist
painting by Ada Garfinkel,1958
This outstanding painting, entitled "Magenta Landscape" was created by the northern California based Abstract Expressionist painter Ada Garfinkel in 1958 and is a marvelous example of the American Abstract Expressionist movement. The extravagant application of paint, the built-up textures, brushwork and color are all extremely beautiful and sensuous. During the 1950's and 60's, the two primary centers of Abstract Expressionist painting in America were New York City and San Francisco. Garfinkel was an esteemed member of the San Francisco art community and exhibited with the Marin County Art Society and also served as its President. This painting is oil on canvas, measures 34" by 41" and is in excellent original condition. It is framed in its original plain wood modernist frame. It is signed "Garfinkel" twice on the canvas on opposite sides (and dated '58 in one) suggesting that the artist intended it to be viewed from two different perspectives. The painting bears a label on the verso from a Marin County Society of Artists competition.
There were a number of highly-schooled, extremely talented Abstract expressionist artists working in New York and California during this time period, such as Ada Garfinkel, whose paintings have languished in relative obscurity while paintings by their friends and colleagues such as Willem de Kooning, Franz Kline, Jackson Pollock, Lee Krasner and Clyfford Still have gone on to command multi-million dollar prices.
In our view, this presents a marvelous buying opportunity as one can still acquire a very highly accomplished, beautiful and completely authentic Abstract Expressionist painting such as this one for a very affordable amount in the low thousands of dollars when an equivalent work (And not necessarily a better one artistically) by a bigger name Abstract expressionist artist would now easily run in the millions or tens of millions of dollars. Garfinkel, like others of this generation, had much of the same cultural inspiration as, took art classes in the same schools and with the same instructors as, rented studio space near and generally painted shoulder to shoulder with their now more esteemed, now world-famous, now breathtakingly-priced colleagues. The art world just isn't fair.
Later, in the 1970's and 1980's, the German painter Gerhard Richter re-explored much of this stylistic territory to his great success and now his neo-Abstract Expressionist paintings now sell for many millions. Aside from the signature and several extra zeros on the price, there is not a great deal of difference between some of these Richters and this Ada Garfinkel.
Price $4,200