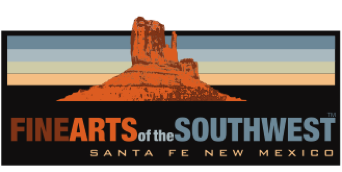 © 2010-2022 by Fine Arts of the Southwest, Inc. All rights reserved.
Unauthorized reproduction or use is strictly prohibited by law.
An elegant pair of Modernist-style Navajo Sterling
silver and desert ironwood earrings by Allan Kee for
The White Hogan shop, Scottsdale, AZ, c.1950's-1960's
You could certainly say that Allan Kee (1916-1972) was born to be a silversmith. Along with his highly accomplished silversmith brothers, George Kee and Ivan Kee, Allan Kee perfected his silver artistry in the 1950's and 1960's working as assistant to and colleague of his older First cousin, the brilliant master Navajo silversmith, Kenneth Begay (1910-1977), who because of his groundbreaking Modernist style, was widely and appropriately known as
"The Father of Modern Navajo jewelry."
Of the three Kee brothers, Allan was perhaps the most accomplished of all and his work is outstanding across the board. These exceptional earrings are a tour de force of inspired design; a beautifully shaped panel of beautifully chiseled and filed silver is inlaid onto a larger panel of deep brown desert ironwood which is in turn inlaid into a deep silver oval-shaped silver setting. It's a supremely elegant and lovely presentation, suitable for wearing in any setting from the most casual to the most formal.
The Desert Ironwood Tree (Olneya tesota)
Photo source and © Arizona Sonora Desert Museum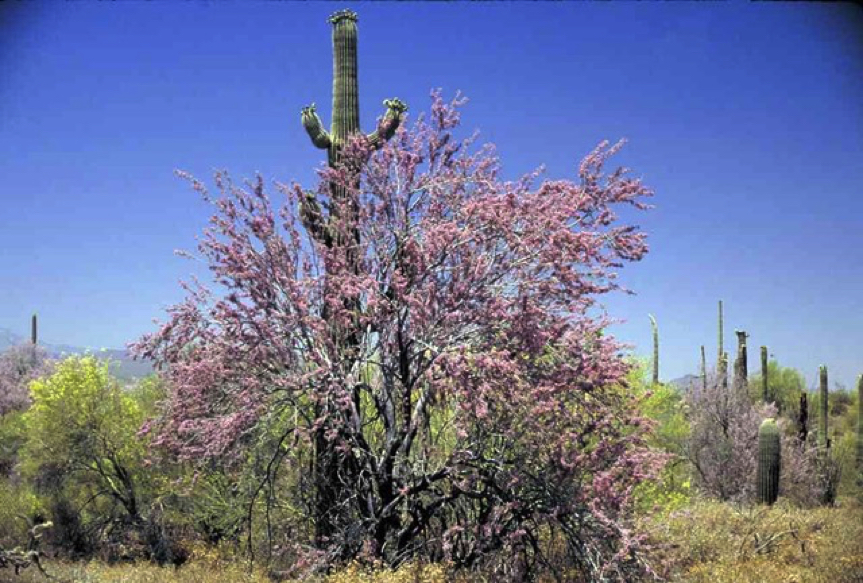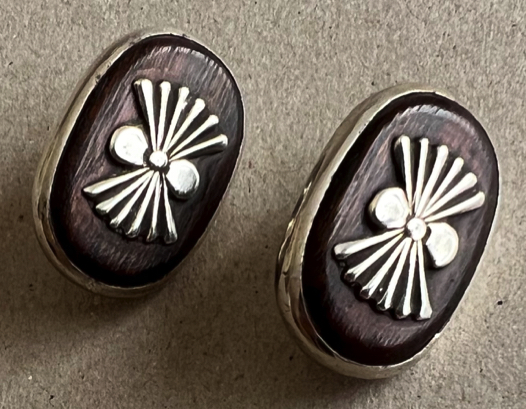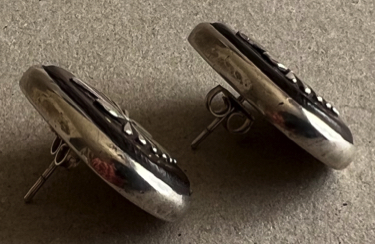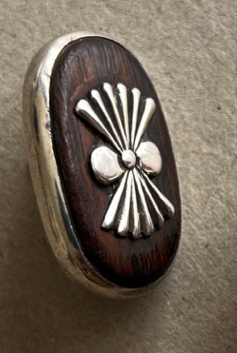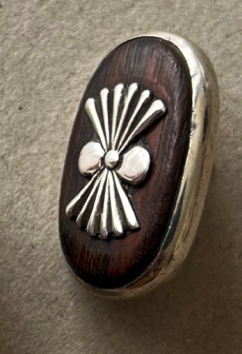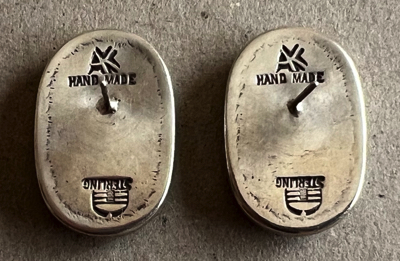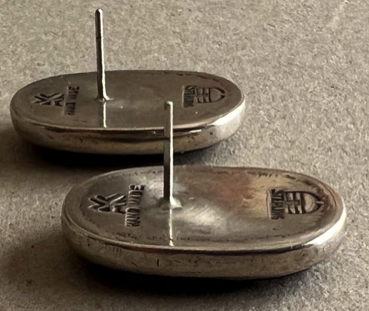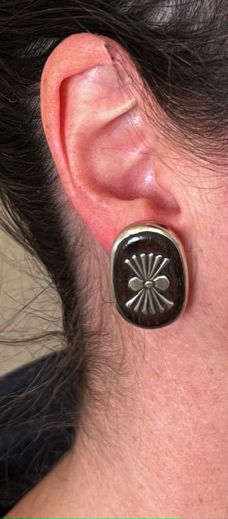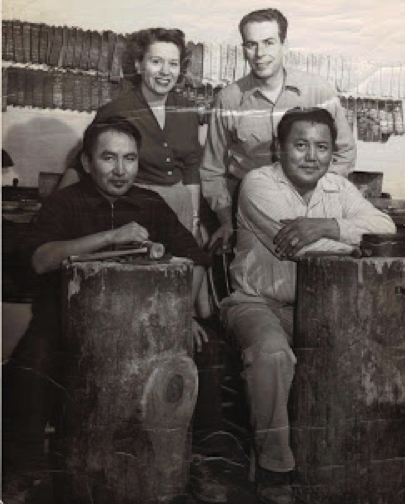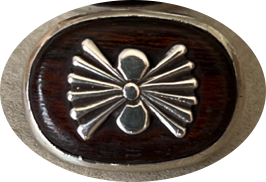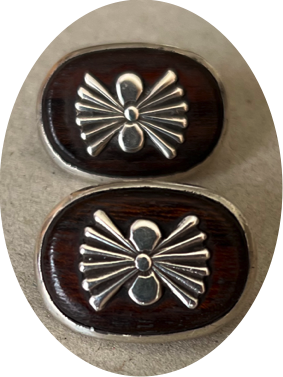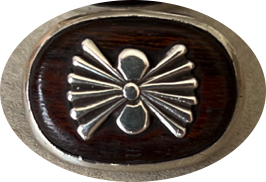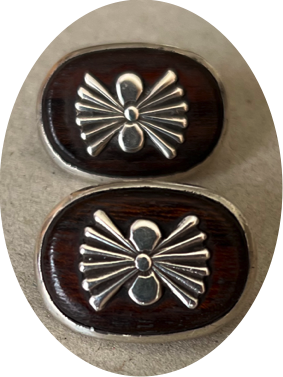 The White Hogan Shop, c. 1954. Navajo silversmiths Allan Kee and Kenneth Begay at left front and right front. Virginia and Jon Bonnell in back row.
Photo source and © Arizona Republic
The earrings are mounted on posts and they measure a very nicely-sized 1 1/8" in width and they are 3/4" in width
and 3/8" in depth. Each earring weighs a completely comfortable and easy to wear 8 grams or 1/4 ounce. The earrings are in excellent original condition. The earrings are each properly signed with Allen Kee's co-joined capital letter initials "AK" on the back along with The White Hogan shop's famous domed hogan insignia and they are also marked "Handmade" and "Sterling.".
These earrings are exceptionally beautiful pieces made by an exceptionally talented artist in exceptionally
fine original condition and they will make your ears or the ears of someone you give them to jump with joy.
Price $950