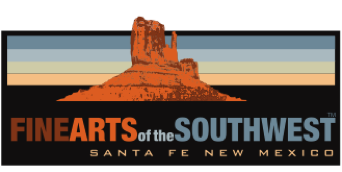 © 2010-2021 by Fine Arts of the Southwest, Inc. All rights reserved.
Unauthorized reproduction or use is strictly prohibited by law.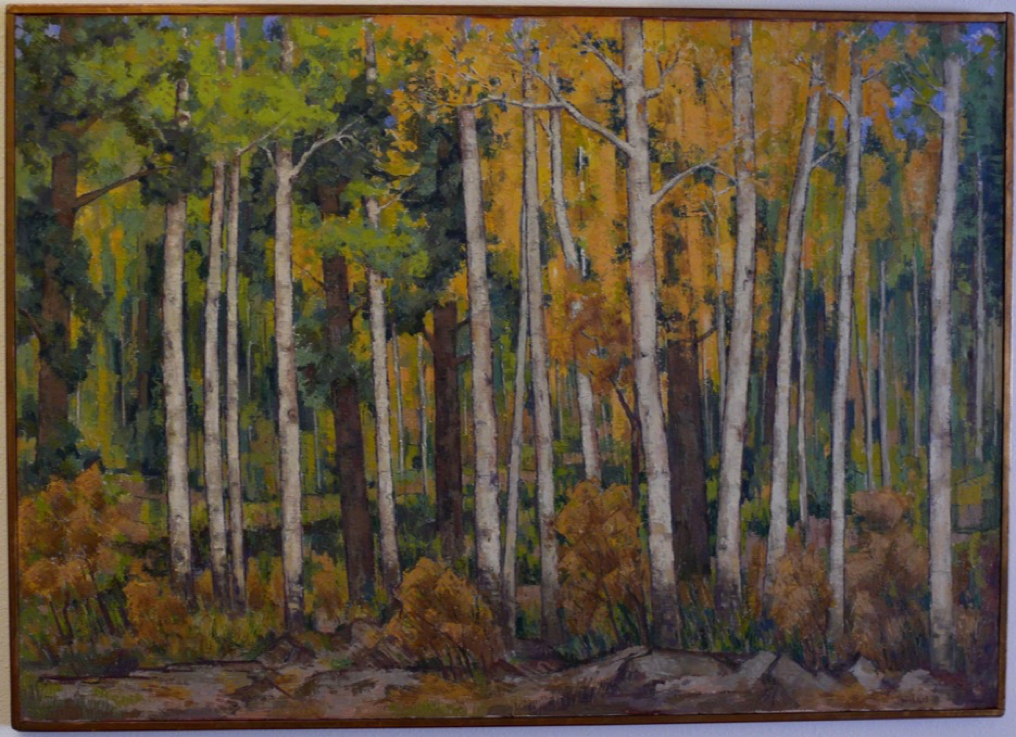 Brooks Willis "First Frost near Santa Fe",
oil on canvas, 34" by 48", 1971
This splendid painting by the extremely-talented native New Mexican artist, Brooks Willis (1903-1981), is a particularly gorgeous depiction of fall Aspen trees in full color in the high Sangre de Cristo Mountains just outside Santa Fe, New Mexico. The extravagantly-colored Aspens are presented here in a highly-realistic manner with a distinctly modernist painting style which gives the picture incredible depth and a feeling of almost being in the trees oneself. The painting has an excellent and distinguished provenance. It was originally purchased new in 1972 by a Colorado woman from what, at the time, was Santa Fe's most prestigious painting gallery, Jean Seth's Canyon Road Art Gallery. It was purchased from a Seth Gallery group show of 4 Santa Fe artists, including Brooks Willis, and the original Seth Gallery show catalog is included with the painting along with a really wonderful personal letter from Jean Seth to the buyer (see photo below), thanking her for purchasing the painting. "First Frost" remained in the buyer's family home for the next forty-two years until we recently purchased it from her son.
The painting is in excellent, untouched original condition and it is still framed in its original wood frame, which was most likely made by the artist. A very light professional cleaning of the canvas might possibly make the painting's colors somewhat more vivid since it has not been cleaned in over four decades, but we will leave that decision up to the fortunate next owner. The painting is properly signed "Willis" at the lower right and it is also titled and signed again in ballpoint pen on the back of the stretcher bar. This piece is a hard to beat complete package--an outstanding painting of an iconic Southwestern subject by a distinguished New Mexico artist in pristine, original condition with an absolutely perfect provenance.
Price available upon request