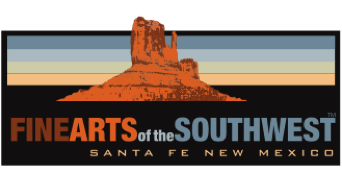 © 2010-2021 by Fine Arts of the Southwest, Inc. All rights reserved.
Unauthorized reproduction or use is strictly prohibited by law.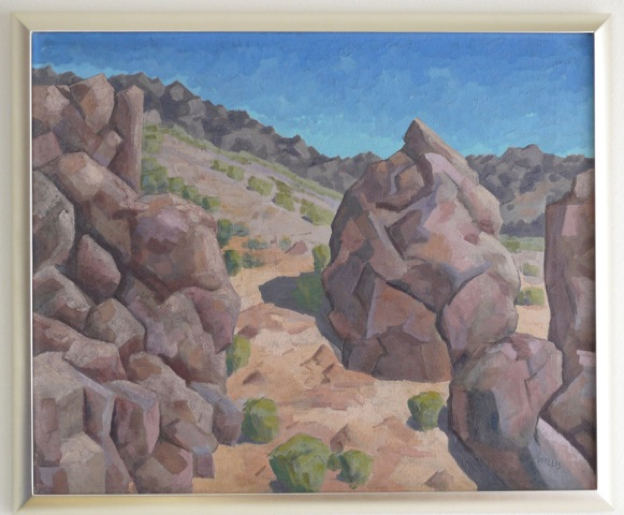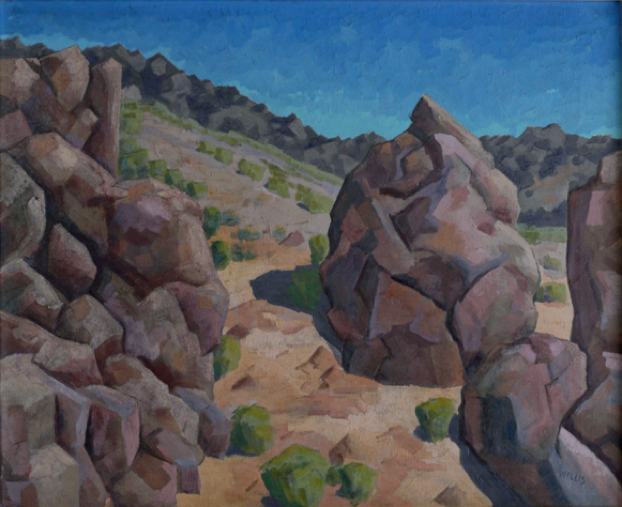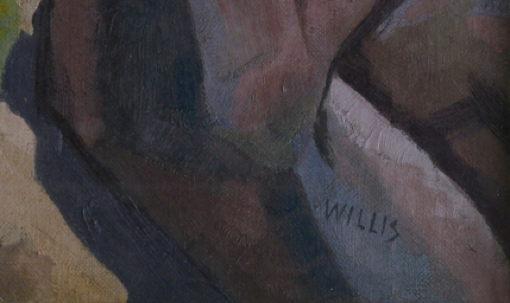 Brooks Willis (1903-1981) "Lava Rock", Oil on Canvas, 17" by 21 1/4", circa 1930's
An outstanding and strikingly modernist New Mexico oil by the very talented Albuquerque artist, Brooks Willis. This was Very likely painted in either the "malpais", or "bad lands" lava flows of the now-extinct volcano Mount Taylor near Grants, New Mexico about 60 miles west of Albuquerque or possibly painted in the lava flows just west of Albuquerque itself in the 1930's.
This outstanding painting has a fine composition and excellent palette, and accomplished brushwork. It is in pristine original condition and is framed in a white gold gilded hand carved modernist frame by Goldleaf Framemakers of Santa Fe. It is signed "Willis" at the lower right and is also titled on the verso and has an original price of $60.
Price $5,400