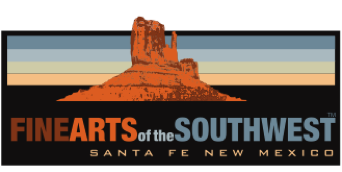 © 2010-2022 by Fine Arts of the Southwest, Inc. All rights reserved.
Unauthorized reproduction or use is strictly prohibited by law.

A beautiful pair of Charles Loloma Hopi
tufa-cast gold stud earrings, from the collection of Charles and Georgia Loloma, c.1980
Let's talk about some extraordinary provenance! The renowned Hopi jewelry master, Charles Loloma (1921-1991) liked these earrings enough to keep them himself. These earrings were probably made sometime around 1980.
They are most beautifully and imaginatively constructed with beautifully textured tufa-cast gold panels in the centers and polished gold panels on either side. The contrast between the rougher-textured and brightly-polished panels catches the light delightfully.
"If there is beauty in a piece of art, a person can absorb it and become more beautiful."
-Charles Loloma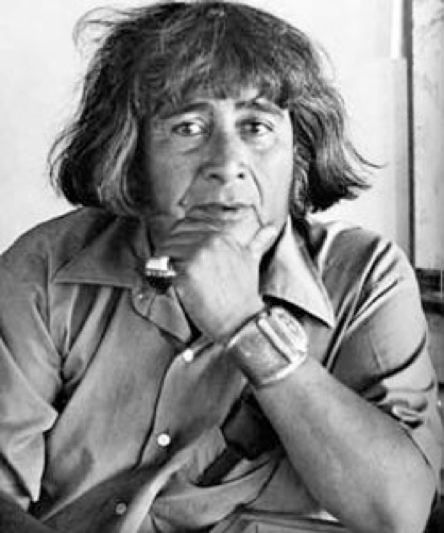 Charles Loloma (1921-1991)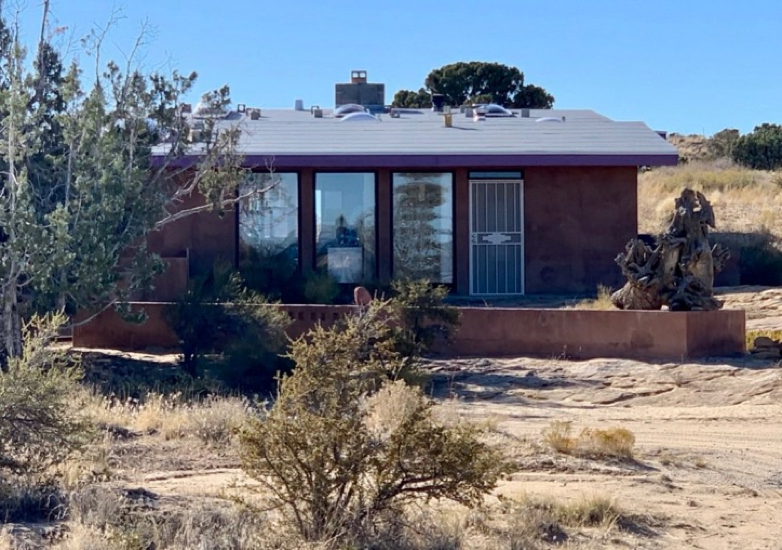 Charles Loloma's former home and studio at Hotevilla Village, Third Mesa, Hopi where these earrings were made.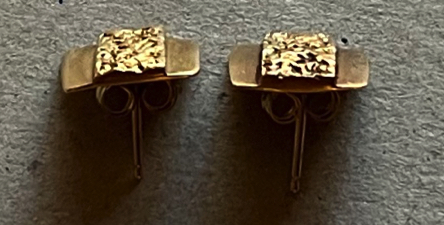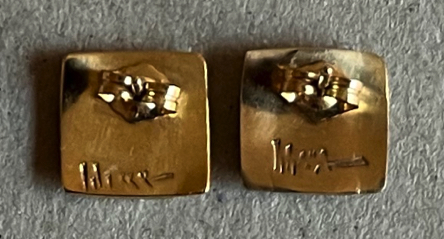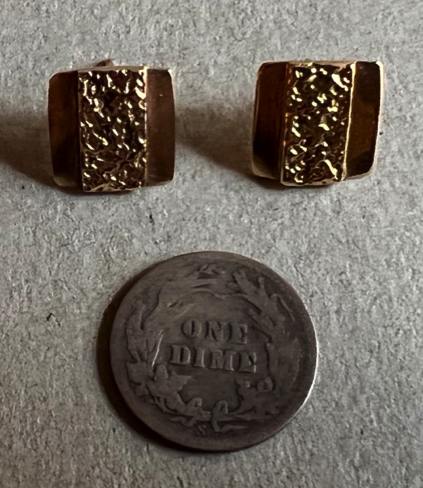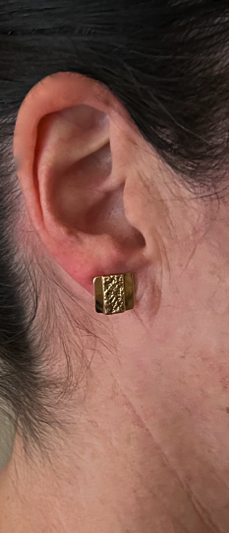 The earrings measure slightly less than 1/2" square, they are exactly 7/16" in height and 7/16" in width. They weigh a very comfortable 2 grams or .07 ounce each. They are in completely excellent, essentially pristine original condition and both earrings are properly signed "Loloma" on the back in Charles Loloma's distinctive 11-stroke engraved signature.
These earrings are an extremely elegant and refined presentation. In addition to being totally dynamite jewelry, they are significant pieces of Southwestern art history too.
SOLD