© 2010-2021 by Fine Arts of the Southwest, Inc. All rights reserved.
Unauthorized reproduction or use is strictly prohibited by law.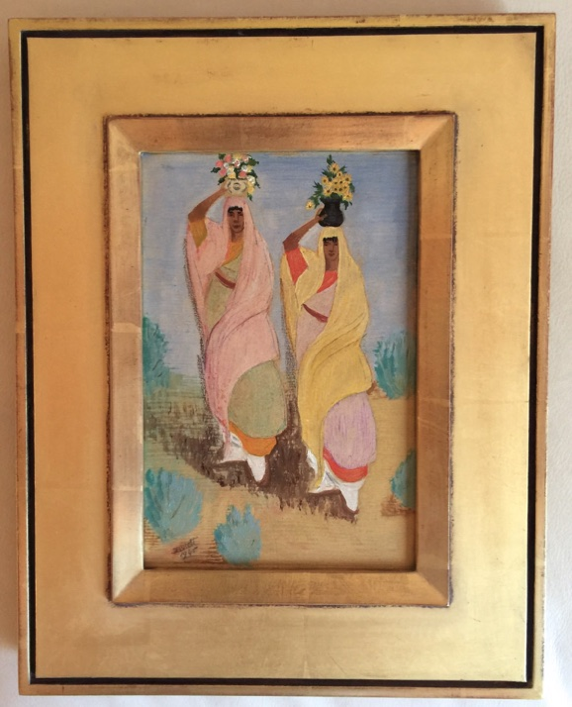 An original oil painting of two Taos Pueblo
women by Dorothy Eugenie Brett,1945
Lady Dorothy Eugenie Brett (1883-1977) is certainly one of the most interesting figures in the distinguished art history of New Mexico and the American Southwest. The daughter of English aristocrat, Reginald Brett, 2nd Viscount Esher, Dorothy Brett had a lifelong love affair with the then remote and dusty town of Taos, New Mexico and the ancient Taos Pueblo Indians and this love and understanding clearly shows in this beautifully composed and painted depiction of a pair of Taos Pueblo ladies walking through the chamisa bushes carrying Pueblo pottery jars filled with flowers atop their heads.
Brett finely shaped the figures in parallel and their body forms are nicely echoed in the landscape of which the Taos Pueblo people are an ancient part. The painting is at once romantic and strongly Modernist. The brushwork and palette are subtle yet extremely graphic and impactful in their overall effect. Forsaking her highly privileged royal position in England, Lady Brett became one of the great artistic, cultural and social forces of Taos along with her close friends D.H. Lawrence, Mabel Dodge Luhan, Millicent Rogers, Rebecca James and Noula and Saki Karavas.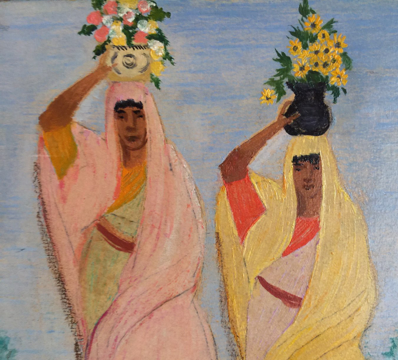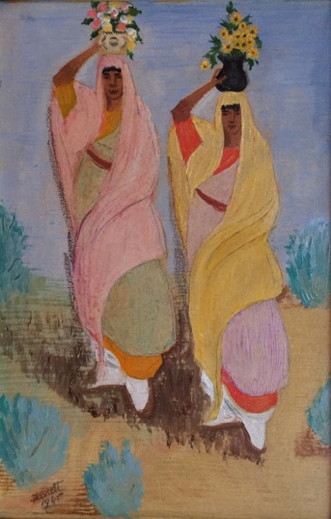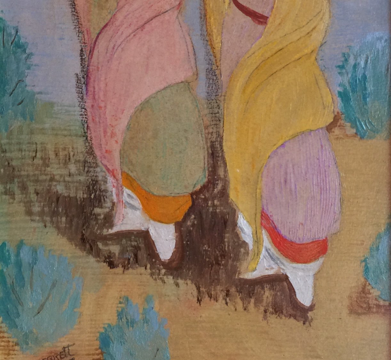 The painting is done in oil on a cardboard panel. It measures 8 1/2" by 5 1/2" (sight) and its framed dimensions are
13 1/2" by 10 1/4". It is signed and dated "DEBrett 1945" at the lower left. The painting is beautifully framed in a custom-made, hand-carved and gilded 22K gold frame by Santa Fe's premier fine art framers, Goldleaf Framemakers.
The painting is in excellent original condition and is extremely clean. Prior to its recent framing by Goldleaf, it had been museum quality framed with archival materials under glass for the past 40 years since 1978.
History, romance, the ancient timeless beauty of Taos and its indigenous people. Basically, this is everything one could ever ask for in a Dorothy Brett Taos Indian painting and then some.
Price $8,650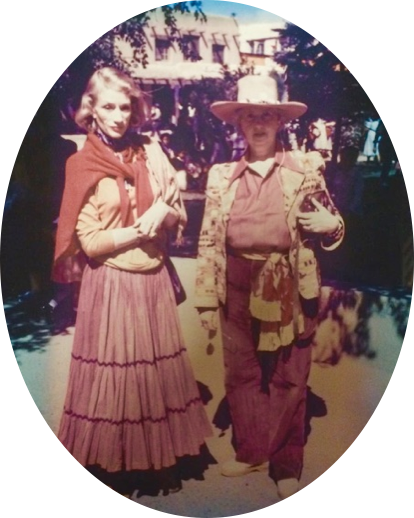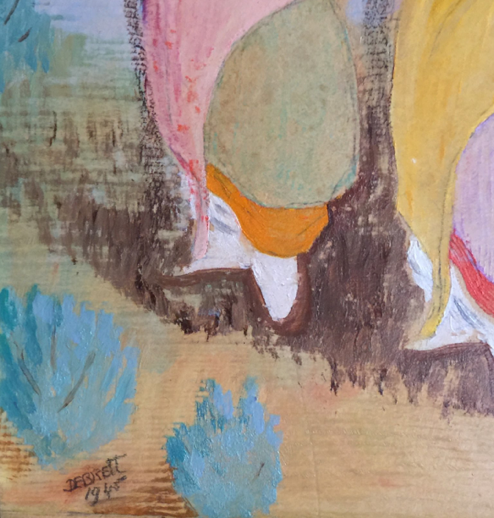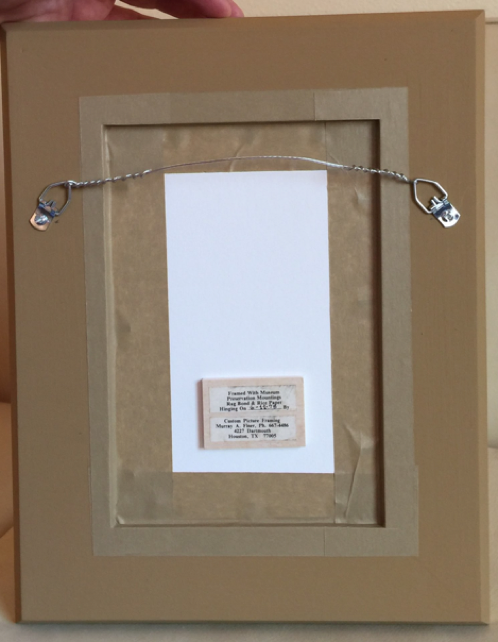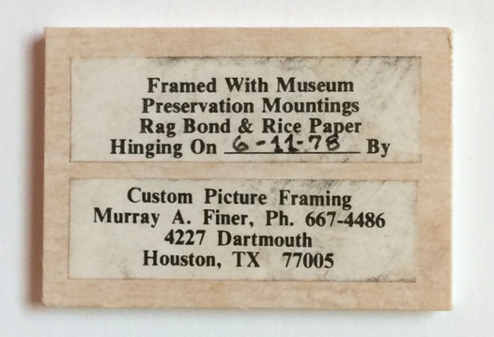 Millicent Rogers and Dorothy Brett on the Taos Plaza c. 1952