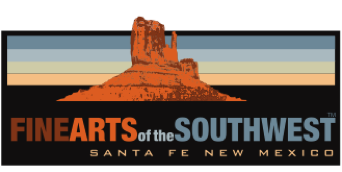 © 2010-2022 by Fine Arts of the Southwest, Inc. All rights reserved.
Unauthorized reproduction or use is strictly prohibited by law.

"EVELI, A Jeweler's Memoir", the jewelry autobiography of Eveli Sabatie, 2022
This marvelous book is jewelry artist, Eveli Sabatie's just published Magnum Opus, the full story of how she first came to meet Charles Loloma at Hopi and of how she learned to make her extraordinarily original jewelry which became her life's consuming passion and artistic expression. The beautiful, lavishly-illustrated 320-page book pictures literally hundreds of her unique original creations, most with her unique names for them and fascinating stories about them. The book is informative, personal, detailed and uniquely her. We were also especially proud to see quite a few of the many Eveli jewelry pieces we have owned over the years and still do own featured in the book.
"I owe nearly everything shown in this book to the rather short but metamorphic span
of time I spent on the Hopi Reservation in Arizona, USA. All the work which unfolded
on the jewelry bench over the following three decades was gestated during that time."
- Eveli, from The Book's Dedication
Quotation source and © Eveli Sabatie, "A Jeweler's Memoir", ACC Art Books Ltd., 2022
If you have ever spent any time with Eveli in person and we are fortunate to have done so on several occasions,
you will know that she is completely direct, authentic, intense and full of passion for her art and life and all of this comes out in spades in this honest, forthright, engaging and endearing volume. It is a memoir, a diary, a fine art book and a history book all at once.
This is an extraordinary book by an extraordinary artist about the work and life of an extraordinary artist
and an extraordinary person. It's a treasure well worth treasuring.
We have fifteen copies available. And, of course, all these books are in brand new, shrink-wrapped condition
direct from the publisher.
Price $75 per copy plus $20 shipping in the continental U.S. via insured USPS Priority Mail.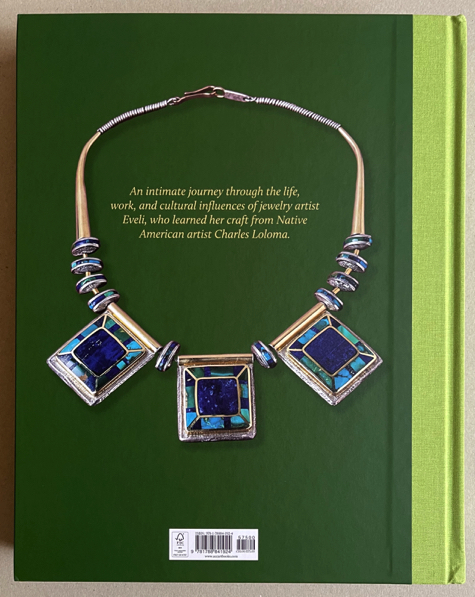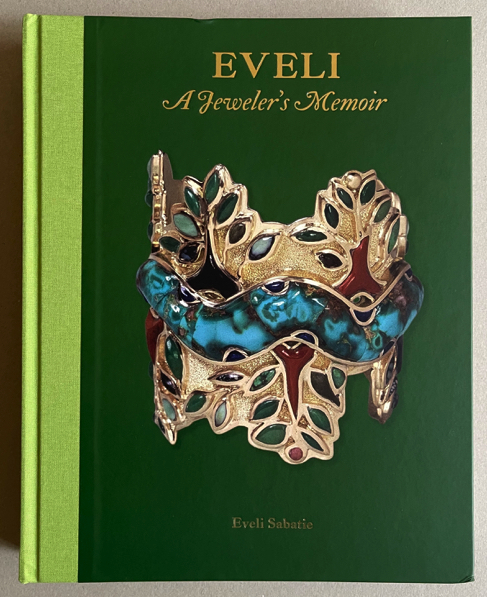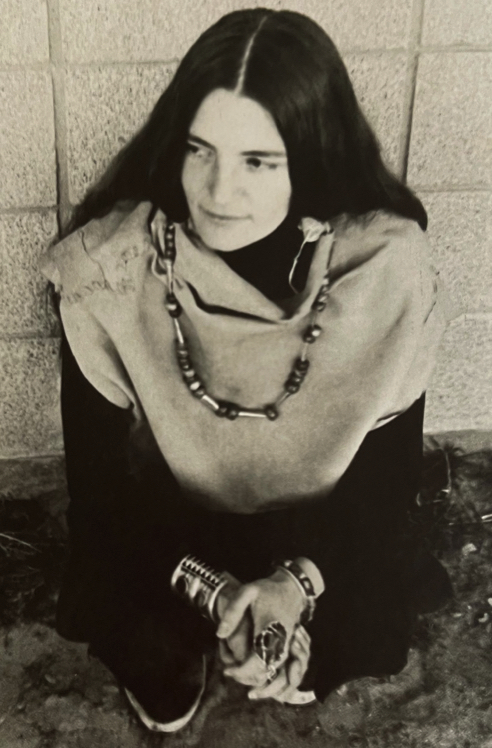 Eveli in Hotevela, Arizona, March 1972
Photo source and © Eveli Sabatie, "A Jeweler's Memoir", ACC Art Books Ltd., 2022

Eveli display case sign, silver and turquoise, c. 1980's
Photo source and © Eveli Sabatie, "A Jeweler's Memoir", ACC Art Books Ltd., 2022