© 2010-2021 by Fine Arts of the Southwest, Inc. All rights reserved.
Unauthorized reproduction or use is strictly prohibited by law.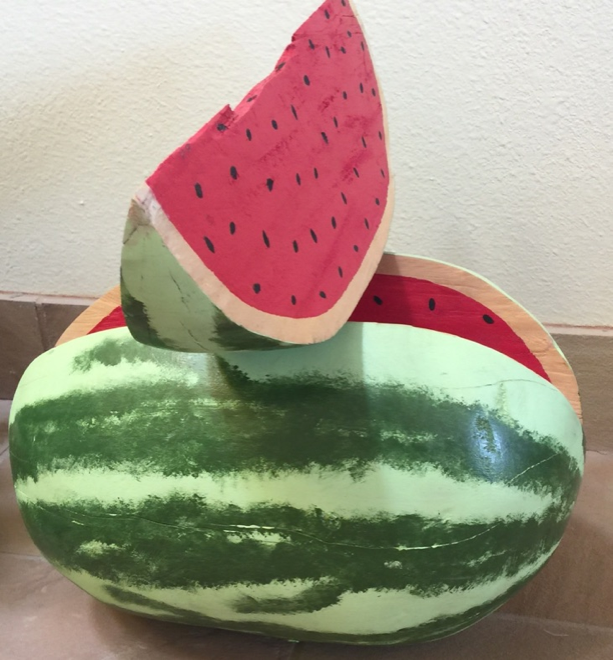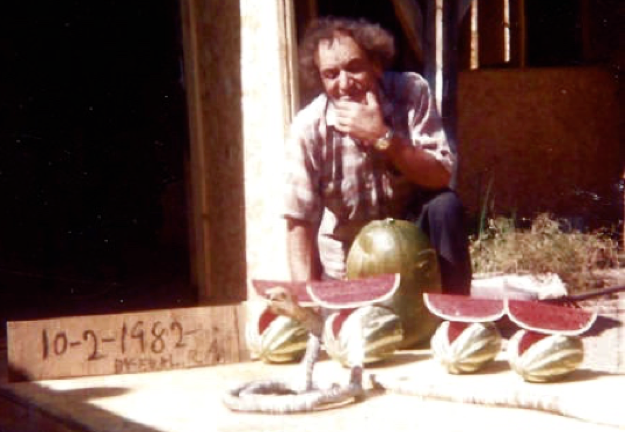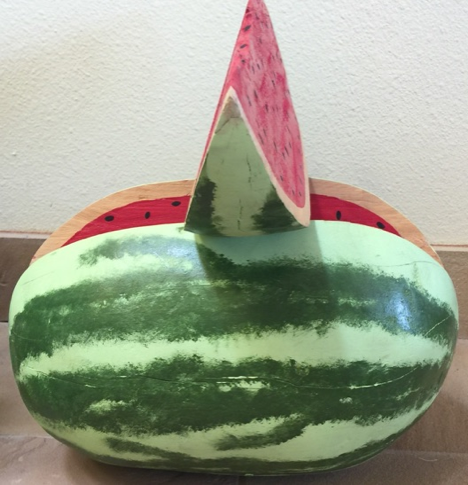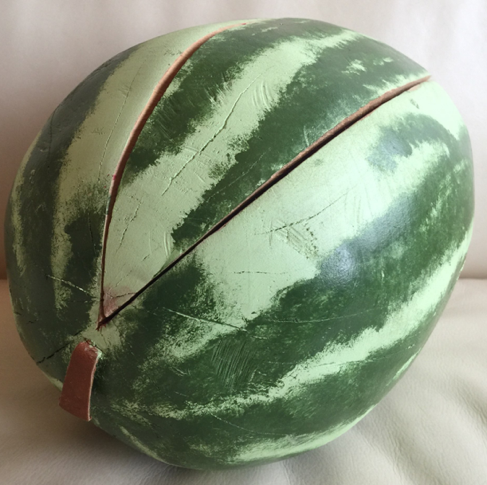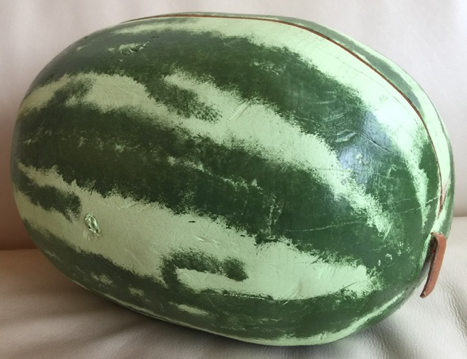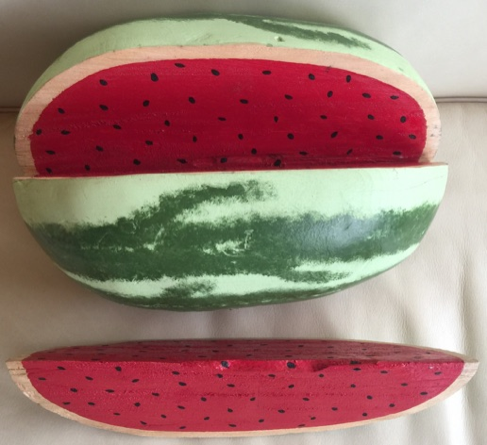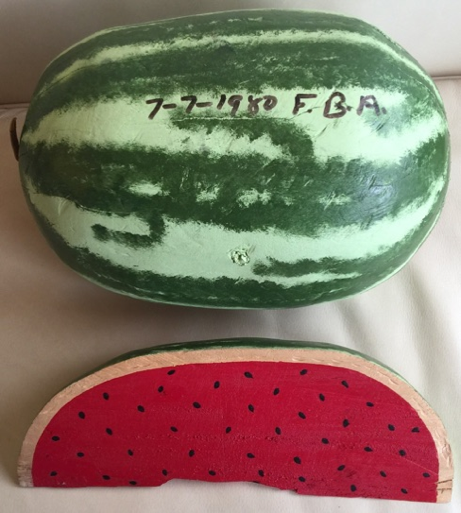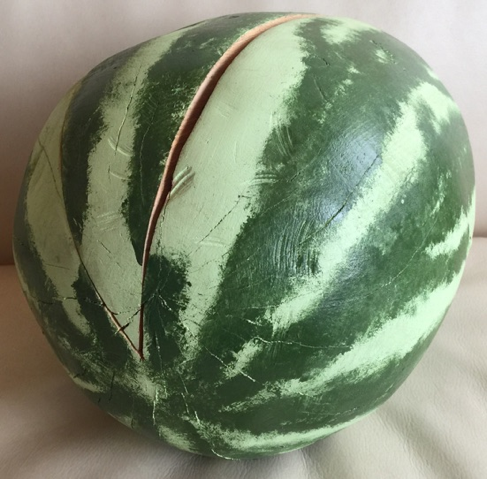 A carved and painted wood New Mexico folk art
watermelon figure by Felipe Benito Archuleta, 1980
ONE THING we definitely have out here in New Mexico is watermelons; the big fruits grow well in our sandy soil under our often sunny skies. We've also got a big mountain range just outside Albuquerque named after watermelons too; the "Sandias" which often glow deep red at sunset and resemble a giant watermelon. At the foot of these mountains, we've also got the "Sandia" Indian Pueblo which has been there for a couple hundred years. But, perhaps the most interesting New Mexico watermelons or "sandias" of all around here are the carved and painted wood ones made in the 1970's and 1980's by our local world-class Folk Art master, Felipe Benito Archuleta (1910-1991).
From Archuleta's disheveled, ramshackle compound in tiny rural Tesuque, New Mexico a few miles north of Santa Fe in the 1970's and 1980's issued forth some of the most startlingly original and dynamic folk art the world has ever seen; wild fierce animal figures of all types and sizes from life-sized gorillas and crocodiles to giant, snarling pigs, toothy jackrabbits, angry-looking armadillos and pugnacious rattlesnakes. The world took careful notice and today Felipe's figures are held in the collections of and on prominent display in major museums around the world including his ferocious life-sized tiger which sits in the lobby of New York's Museum of Modern Art.
Felipe Archuleta with watermelon carvings, Tesuque, NM, 1982
Photo source and © Rainbow Man, Santa Fe
In addition to his animal figures, Felipe Archuleta also made carved whirlygigs and wild drawings and finally Felipe made watermelons; he loved eating them and he loved making them and did so exuberantly in all kinds of sizes and with many subtle variations in carving and color. Felipe's watermelons are always made in two separate, but joined pieces, there's the body of the watermelon itself and the separate single slice out of it which can either be displayed inside the body or alongside of or on top of it. You can see in the photo here Felipe's preferred method of displaying his watermelons.
This particular watermelon measures 13 1/2" in length and is slightly over 8" wide. It is in excellent original condition with a couple of cracks and abrasions to the wood and it is properly signed and dated "7-7-1980 F.B.A." on the bottom. This is a wonderful, easy to display, whimsical piece from the talented hands and fertile mind of one of America and the world's greatest-ever folk artists.
Price $1,950
Watermelon by F.B.A. and watermelon by nature.