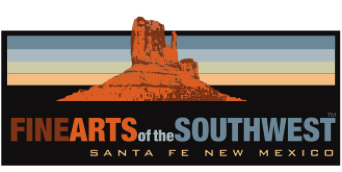 © 2010-2021 by Fine Arts of the Southwest, Inc. All rights reserved.
Unauthorized reproduction or use is strictly prohibited by law.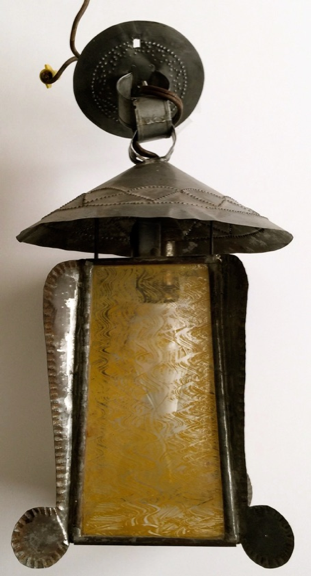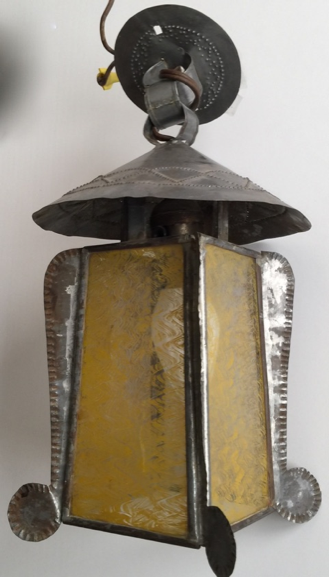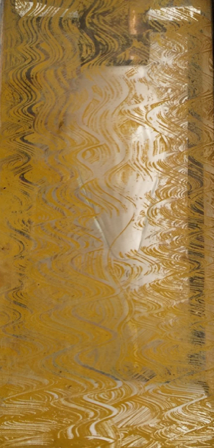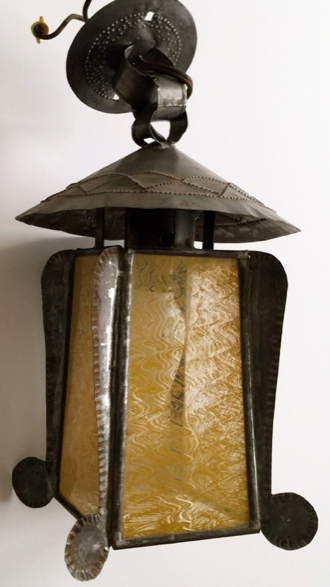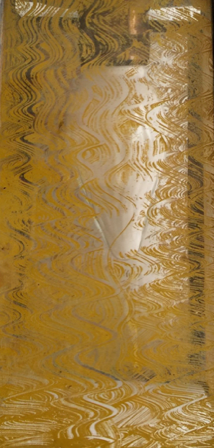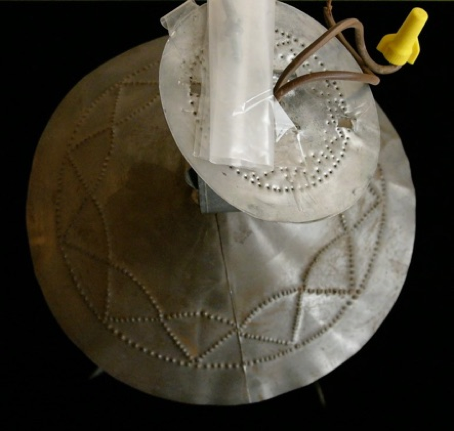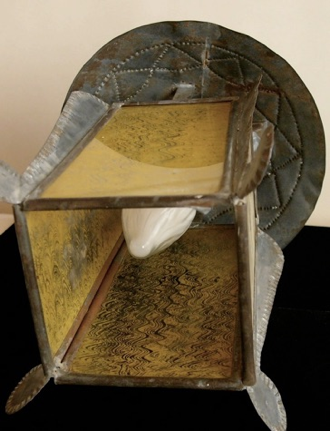 A historic, "Revival-Period" New Mexican tin
and reverse-painted glass hanging light fixture by Francisco Sandoval, Santa Fe, circa1930's
This beautiful hand-wrought historic tin and reverse-painted glass hanging lantern was made in one of Santa Fe's foremost revival-period historic tin workshops, that of the accomplished artisan, Francisco Sandoval. The fixture measures 13 1/2" in hanging height measured from the round ceiling plate to the bottom edge of the fixture. The fixture itself measures 11 1/2" in height and is 7" square. It is in excellent original condition with all four of its yellow reverse-painted glass panels and tinwork intact. The elaborate punched and stamped designs on all the surfaces of the tinwork are just beautifully done.
The fixture has recently been re-wired and works perfectly and casts a beautiful, warm, inviting light through the yellow reverse-glass panels. It is completely ready to install in either an indoor or outdoor location. It would be particularly wonderful on a nice portal hanging over a front door. These period historic New Mexican tin light fixtures are quite rare and increasingly difficult to come by today, particularly when they are as beautifully made and in such excellent original condition as this one.
Price $2,400