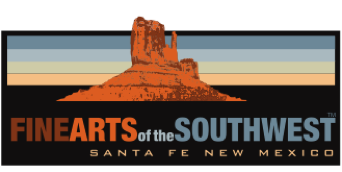 © 2010-2022 by Fine Arts of the Southwest, Inc. All rights reserved.
Unauthorized reproduction or use is strictly prohibited by law.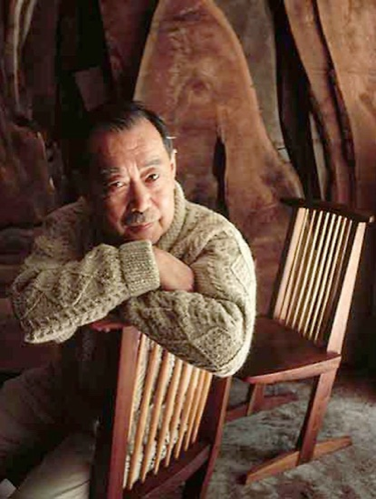 A "Special English walnut end table" custom
handmade by George Nakashima, 1964
George Katsutoshi Nakashima (1905-1990) was an American woodworker, architect, and furniture maker who was one of the leading innovators of 20th century furniture design and a father of the American craft movement.*
One of the great master's classically beautiful and harmonious furniture designs, the end table's one-piece polished English burl walnut top is made of an extraordinary free-form artistically-selected single slab of natural English black walnut burl, an exceptionally rare exotic and beautiful wood and a naturally formed artistic canvas if you will.The table stands 17" in height. The table's asymmetrically-shaped top measures 22" in length, 15" in width at its widest point and it is 1 1/4" thick. The top is supported by two also asymmetrically-shaped legs formed of hand-shaped flat-cut beautifully polished walnut planks.
The table is marked "Kapuler" on the underside in thick black marker pen. This is the original client's name for whom the table was originally made by George Nakashima. The usual procedure at Nakashima's shop was that the client's name would be marked on the bottom of the wood slab they and Nakashima had selected at the time of the order before the piece was subsequently made. Nakashima himself seldom, if ever, signed his pieces.
George Nakashima
Photo source and © AntiqueTrader
"It is a soul satisfying adventure to walk the forests of the world, to commune with trees...
to bring this living material to the work bench, ultimately to give it a second life."
-George Nakashima
* Nakashima Quotation Source: Four Winds Gallery, Pittsburgh, PA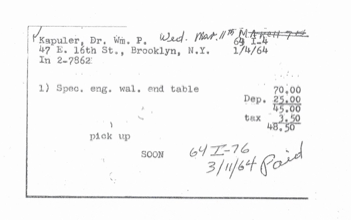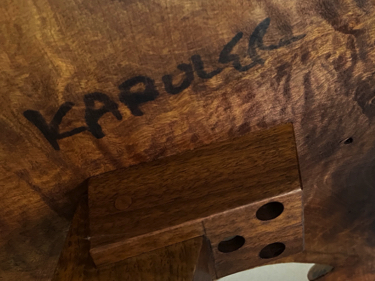 English Walnut Tree, "Juglans Regia"
Photo source and © Alamy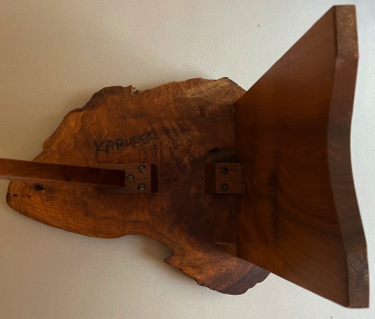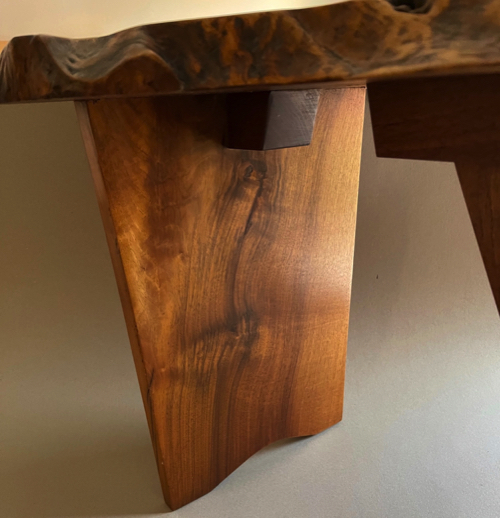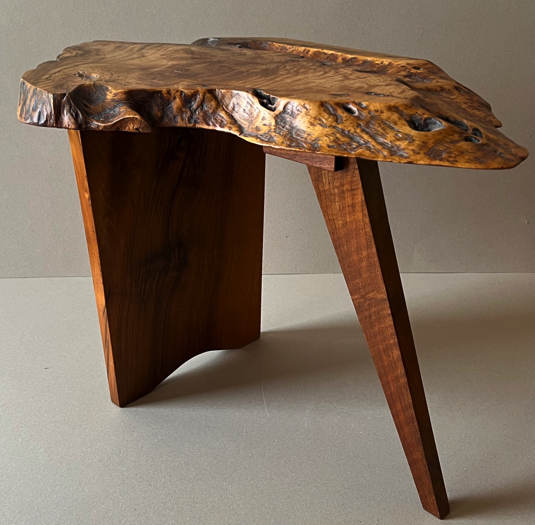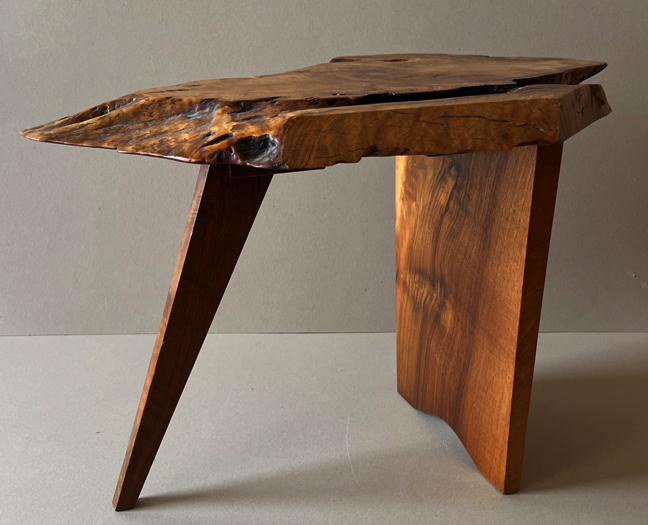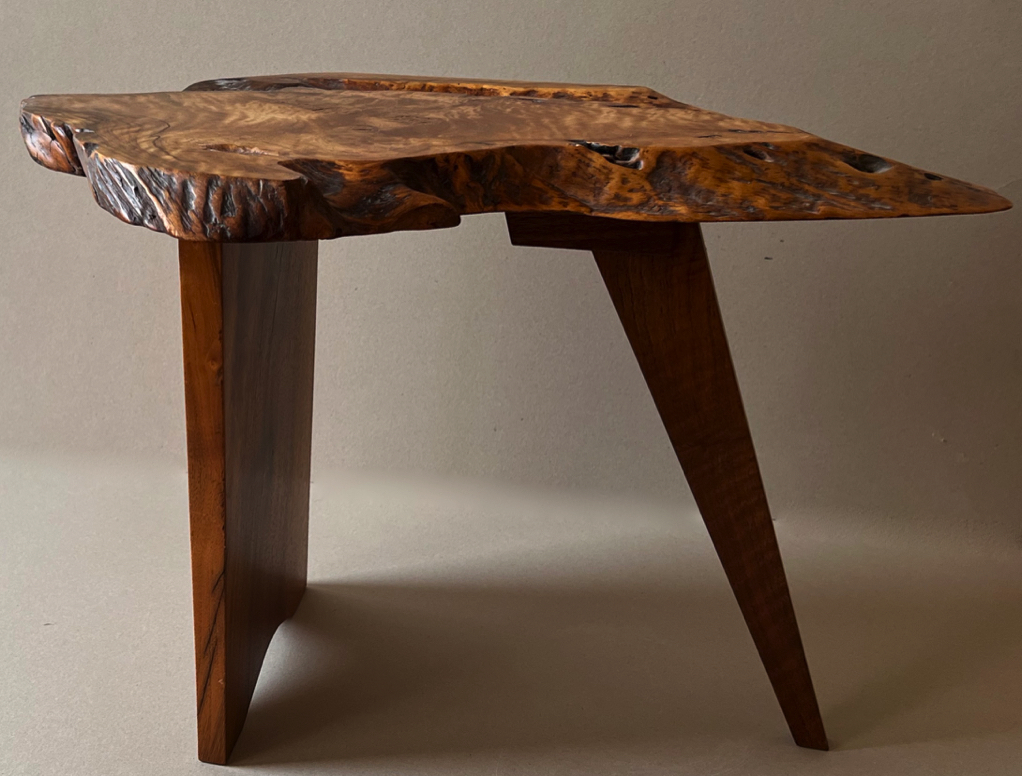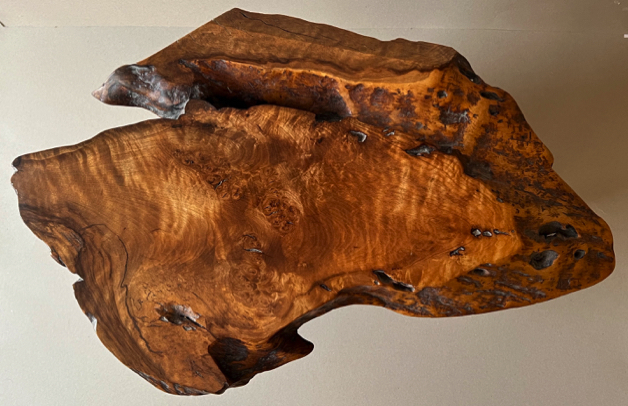 Pictured above is a copy of the original Nakashima studio order card from January 4, 1964 for this exact table which we recently obtained directly from the George Nakashima Woodworkers studio. As can be seen here, this table was ordered from George Nakashima on that day by a Dr. William P. Kapuler of Brooklyn, New York for the then considerable sum of $70.00. Of course, this unique and fascinating authentication documentation is included along with the purchase of the table.
The table is in thoroughly excellent original condition particularly in light of its nearly six decades of age. And, it is worth observing that although this table is most certainly a complete work of art in its own right it can be perfectly complemented and accentuated by displaying another fine work of art on it such as a piece of sculpture or pottery as shown below or any number of other types of artwork. To be displayed on a table such as this is a distinct artistic recognition and privilege in our view.
This wonderful and unique handmade table by one of the country's most brilliant woodworking artists
is a perfect synthesis of satisfying art and successful functionality; an American and International classic
in its own time and forever.
Price available upon request
*Quotation source and © Wikipedia
A copy of George Nakashima's original 1964 order card for this table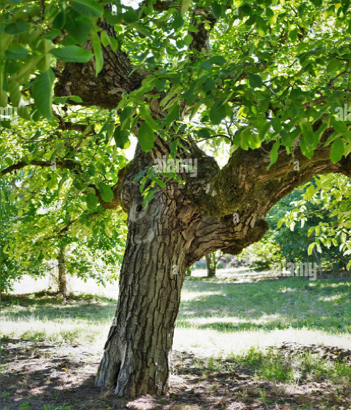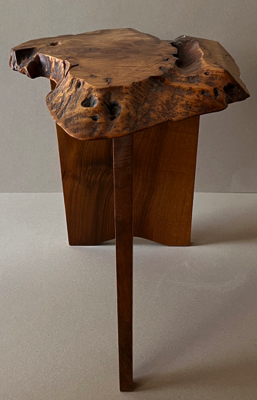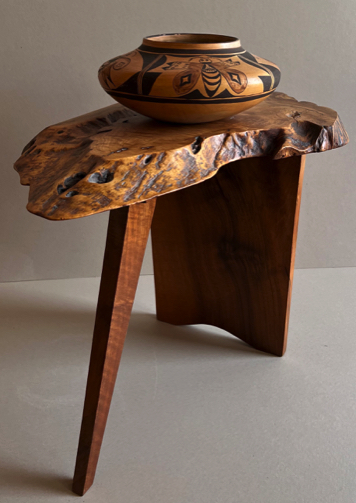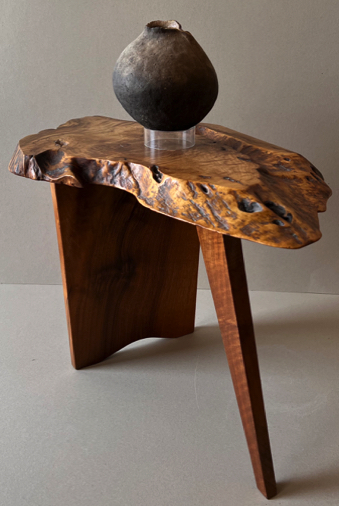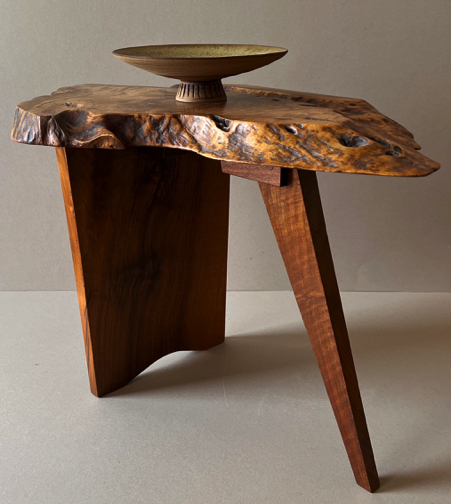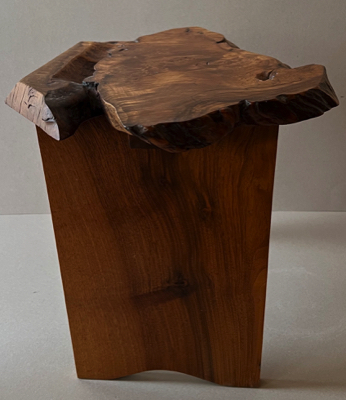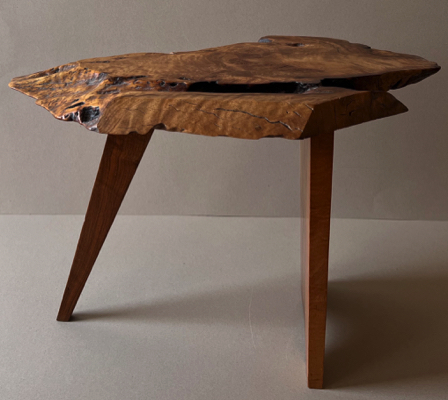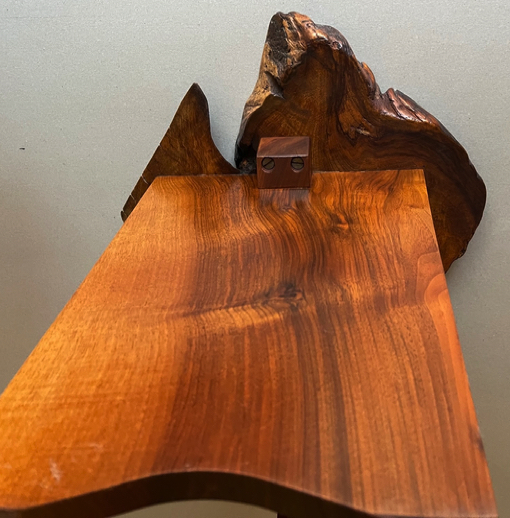 One great work of art deserves another.
From left to right, Nakashima table with historic art pottery by Rick Dillingham, Charles Loloma and Nampeyo of Hano.