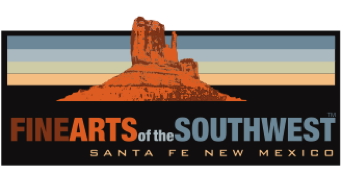 © 2010-2021 by Fine Arts of the Southwest, Inc. All rights reserved.
Unauthorized reproduction or use is strictly prohibited by law.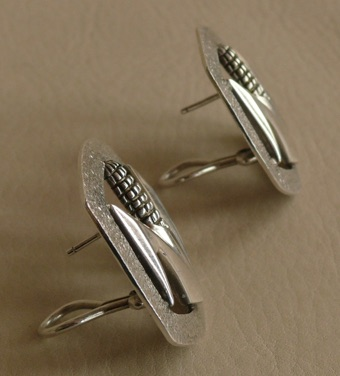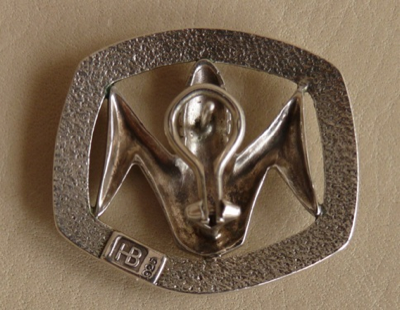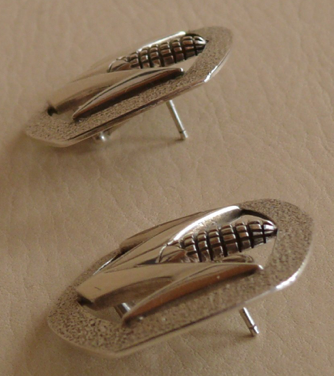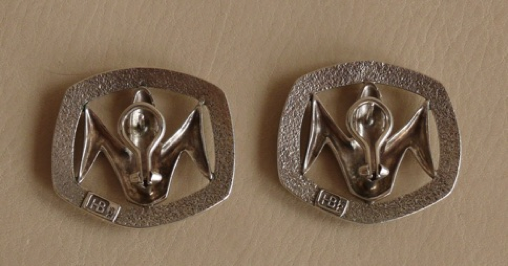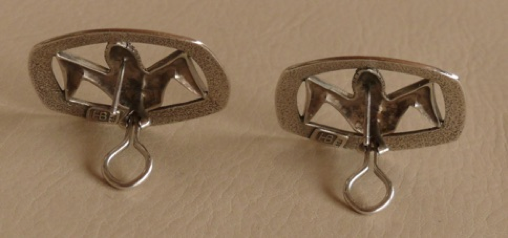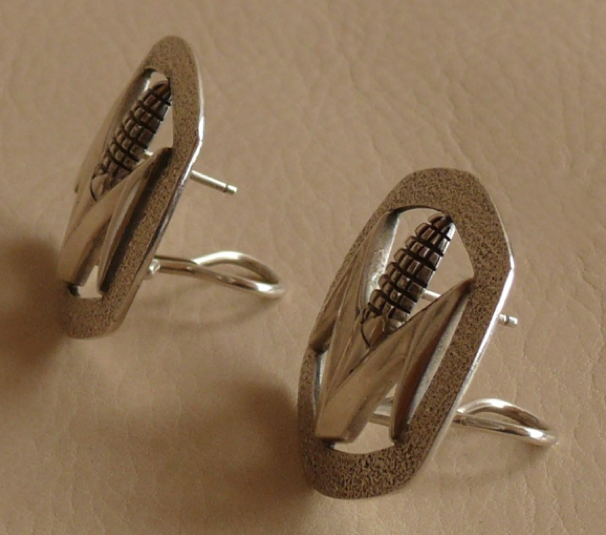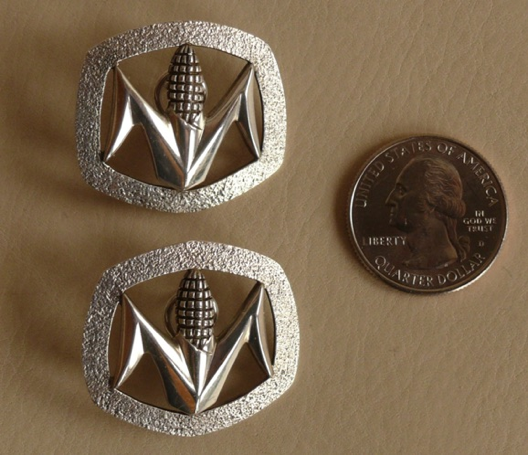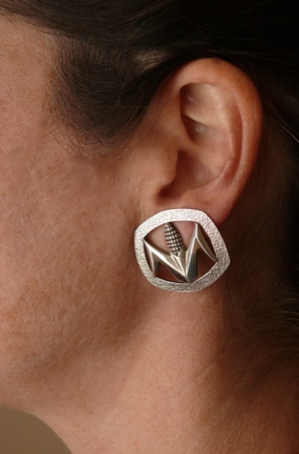 A gorgeous pair of Navajo silver
earrings with "ear of corn" designs
by Harvey Begay, c.1970's-80's
Harvey Begay (1938-2009) was the son of the legendary Navajo silversmith, Kenneth Begay (1913-1977). Trained by his Father, Harvey also excelled in creating beautiful and incredibly well-crafted modernist Navajo jewelry in his own personal style. His work displays an exceptionally high degree of elegance and refinement as this pair of spectacular "corn-ear" earrings clearly shows. The way they are made bears close examination as only a virtuoso silversmith could pull this off.
The rough textured borders around the corn ears were individually tufa-cast. Separately, the polished "corn-ear" centers of the earrings were carefully fabricated after which the borders were precisely soldered around the centers to form the finished pieces which highlights the beautiful contrast between the rough textured borders and the highly-polished interiors.
The earrings are quite large in scale, measuring 1 1/8" in height and 1 1/4" in width. They weigh a very comfortable 7 grams or 1/4 ounce each and they are in excellent original condition. They are on posts with safety loops and each earring is properly signed with Harvey Begay's co-joined initials "HB" and are also marked ".925" for Sterling silver on the backs. These are truly spectacular pieces of Southwestern jewelry made by one of the most recognized and esteemed masters of the craft.
Price $1,950