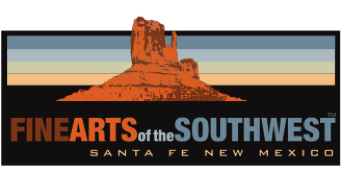 © 2010-2022 by Fine Arts of the Southwest, Inc. All rights reserved.
Unauthorized reproduction or use is strictly prohibited by law.

A beautifully-framed historic black and white photograph of a Laguna Pueblo, NM Native pottery maker by Eve Weiss, c. 1900-1910
This fine photograph beautifully captures a time, place and era; it is a formally posed Western style studio art photograph of a Pueblo woman who is obviously a seriously fine artist herself—these are some mighty wonderful pots pictured here. The pose is proud, serene and dignified and artfully arranged, the artist's demeanor is serious and deservedly proud of her fine work. Judging from the style of the pottery pieces, this photograph was taken somewhere in the 1900-1910 era. It is signed "Eve Weiss" in the negative. We don't really know anything about "Eve Weiss" and cannot find any historic information on her which is unfortunate, but we do know that she was obviously quite good.
Plaza of Old Laguna Pueblo, 1892.
Photo source and © Wikipedia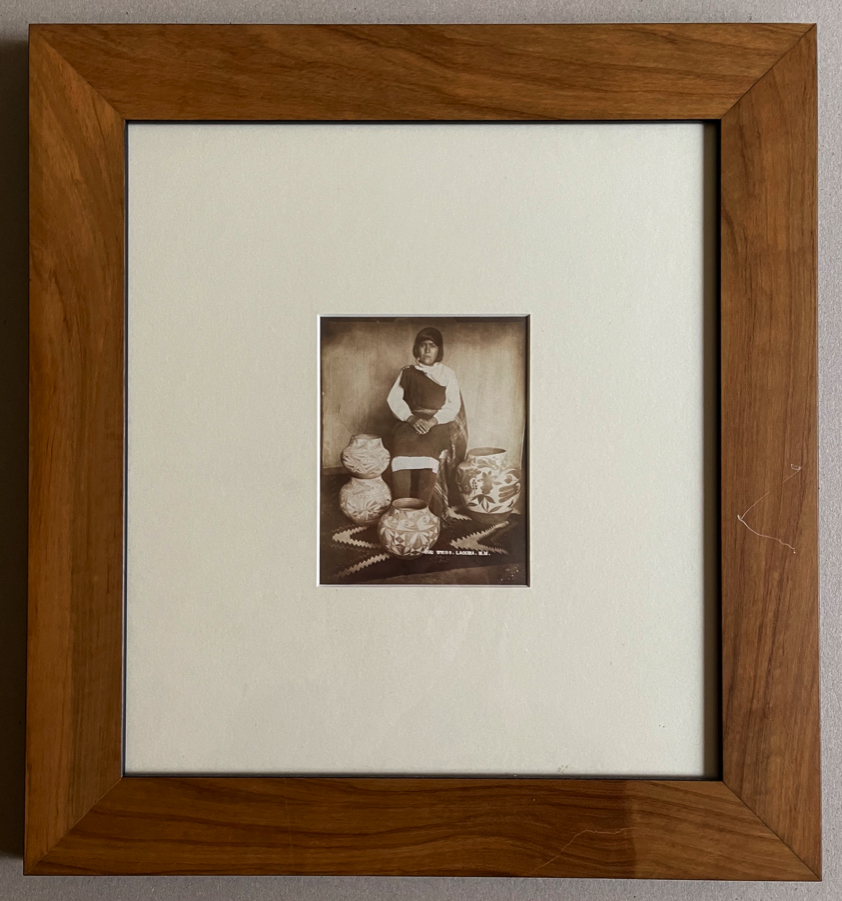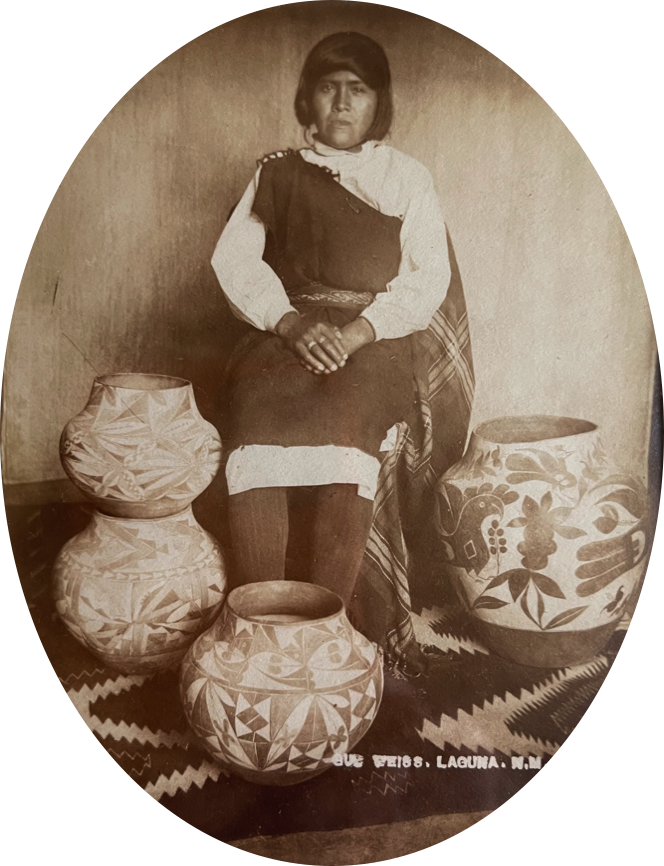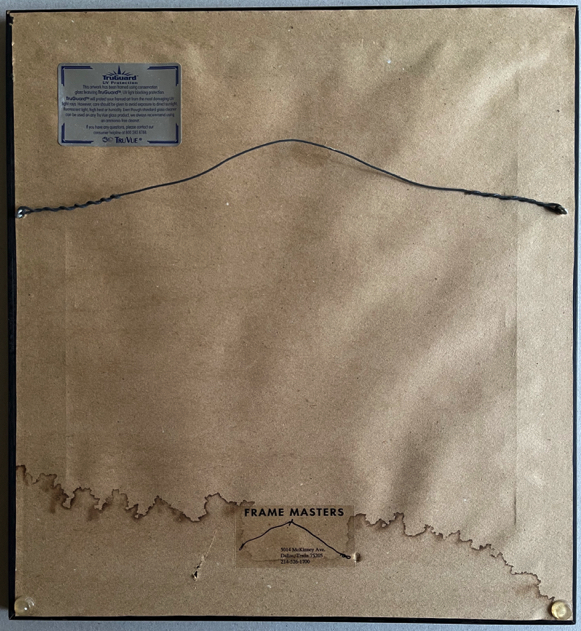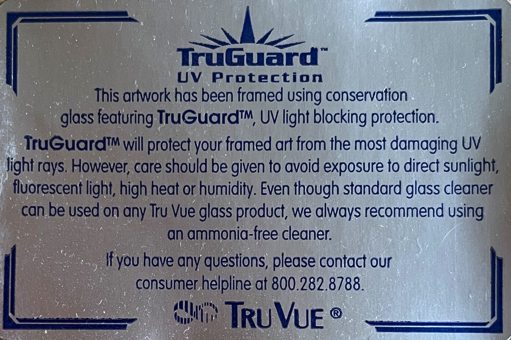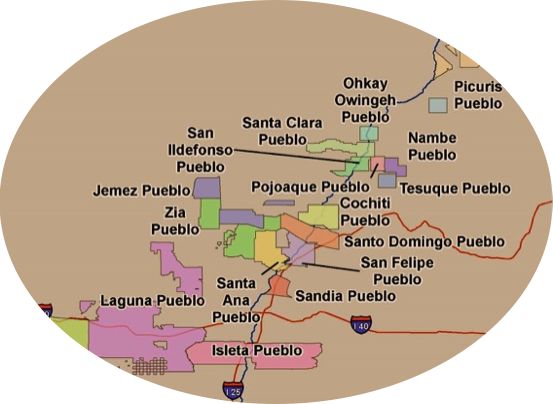 Present-day map of New Mexico Pueblos
Photo source and © U.S. Bureau of Reclamation, Washington, D.C.
And she was clearly quite good under some fairly trying circumstances, Laguna Pueblo in 1900-1910 was a hot, dusty windy, remote and primitive place in Spring and Summer and a cold dusty wind-swept remote and primitive place in Fall and Winter and setting up a fine art photography studio there using obviously high-quality equipment and developing and making the necessary negatives and prints was difficult to say the least. Just getting all the necessary stuff in place was a serious chore! Having the Santa Fe Railroad running right through Laguna Pueblo likely made it much easier than hauling everything there by wagon, mule or horseback 50 or so miles from Albuquerque.
The photograph itself measures 4 5/8" in height by 3 3/4" in width (sight) and the framed dimensions are a hair under
15" in height by 13 3/4" in width. The photograph is signed "Eve Weiss, Laguna, NM" in the negative. And now a few words about the really fine frame here. Great aesthetics and great care were taken in the matting and framing of this photograph not only to present it beautifully, but to make it safe and archival. The frame is a nicely-grained light reddish-tan wood, possibly cherry wood. The photo is matted with an antique white archival matte board and this is important, it is framed under UV-light resistant TruVue, TruGuard "Museum" conservation glass for a lifetime of safety.
The photograph, matte and frame are in excellent original condition all around. The frame does have one visible scratch on the right side. We have not tried to buff this out as we don't feel that it really interferes with the visual enjoyment of the piece but its possible that a light application of a high-quality wood oil such as linseed oil would help, if desired. There is some evidence of water damage on the paper backing of the frame, but it has not affected the photograph.
This is a beautiful and historic piece of art in every way, an artfully conceived and composed period art photograph of
a fine Pueblo artist surrounded by her fine pieces of pottery art all framed in a finely made art frame. Any collector of fine art photography, Pueblo Pottery or other Native American arts or historic Western Americana should be absolutely thrilled to own this piece.
Price $850