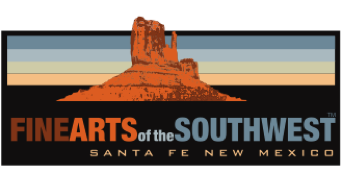 © 2010-2022 by Fine Arts of the Southwest, Inc. All rights reserved.
Unauthorized reproduction or use is strictly prohibited by law.

A historic Hopi four-color polychrome pottery
tile by Nampeyo of Hano and/or her eldest daughter, Annie Healing Nampeyo, c. 1900-1905
A very beautiful and very interesting early Hopi pottery tile by one or both of the talented Hopi pottery duo, renowned pottery Matriarch Nampeyo of Hano (1859-1942) and her eldest daughter, Annie Healing Nampeyo (1884-1968).
The tile features an interesting geometric design featuring the Nampeyo family's well-known "Kilroy" or "Clown Face" motif. Interestingly and attractively, the tile is painted in a four-color polychrome design, as opposed to the usual three-color scheme of yellow, black and red, made with the addition of a thick, ground Kaolin white paint, which is another tell-tale signature of Nampeyo and Annie's work during this time period as is the presence of high-temperature Lignite coal-firing with its characteristic whitish-yellow firing blushes.
The tile measures 3 1/2" by 3" and it is approximately 3/8" thick. It is in very good original condition for its one hundred twenty or so years of age with some scuffing at the corners and a small chip at one corner. There is no evidence of restoration or overpainting under UV light examination. This beautiful pottery piece made by a distinguished family of artists would be an unusual and rare addition to any Pueblo pottery collection.
Price $875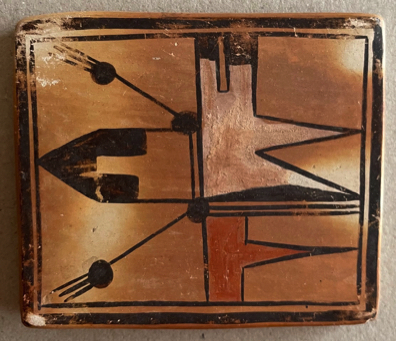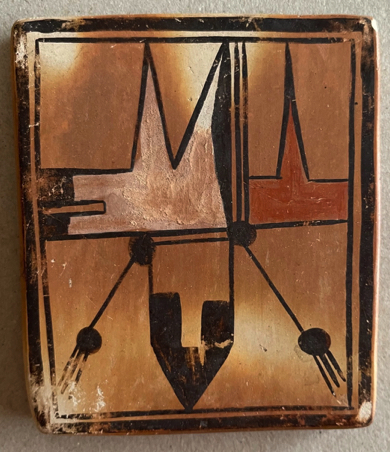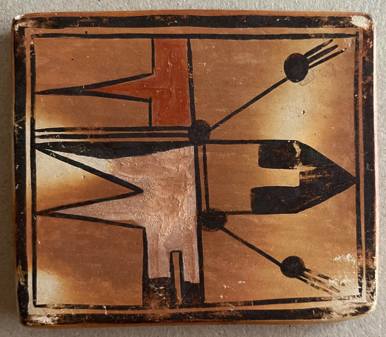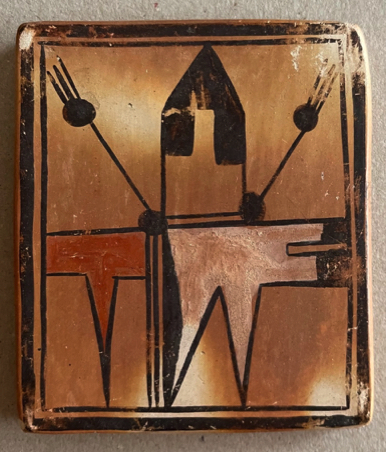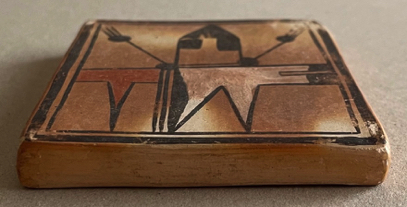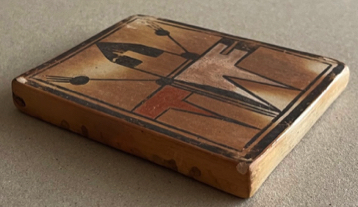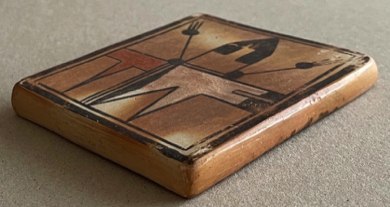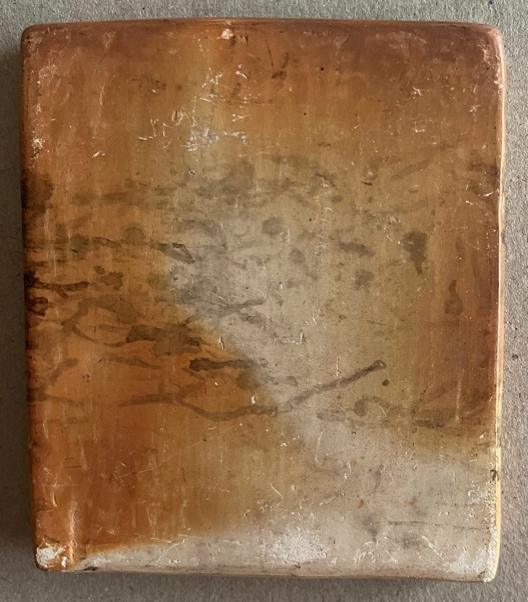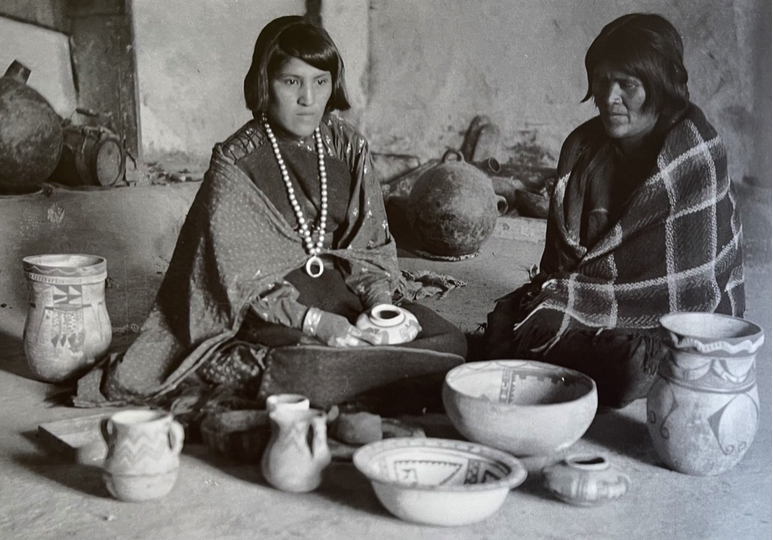 Annie Nampeyo and Nampeyo, 1901
Photo source and © Milwaukee Public Museum