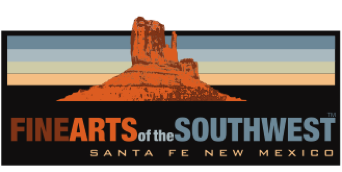 © 2010-2021 by Fine Arts of the Southwest, Inc. All rights reserved.
Unauthorized reproduction or use is strictly prohibited by law.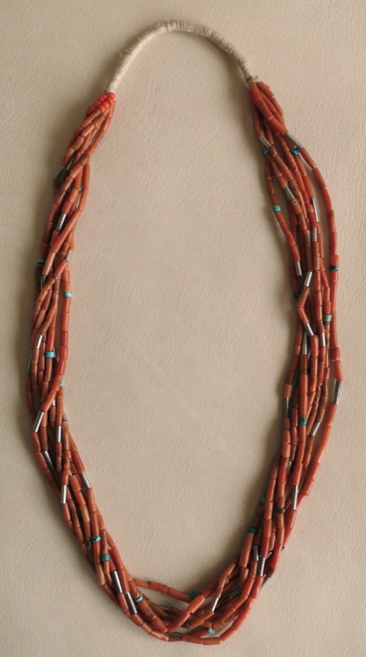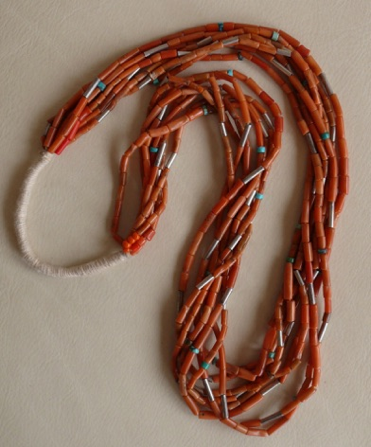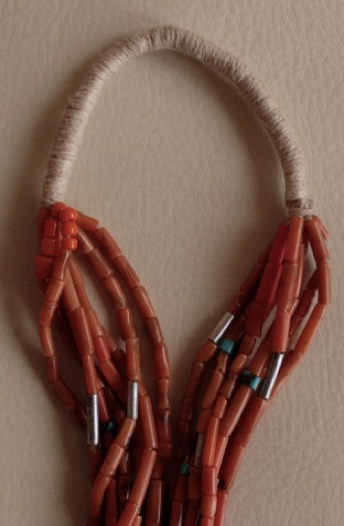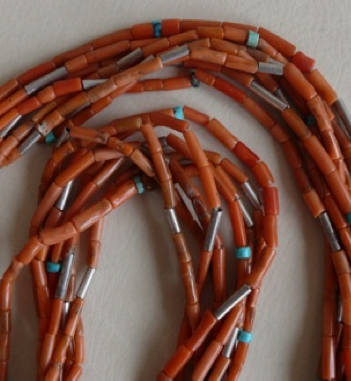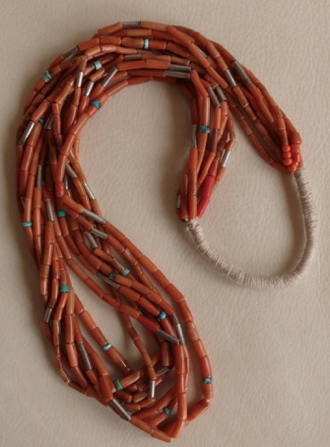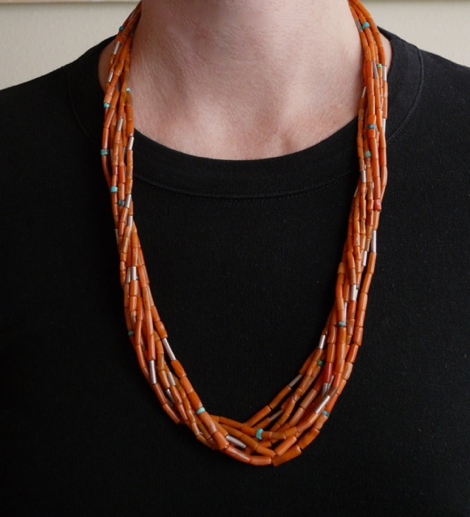 A beautiful, historic 8-strand Navajo orange coral, silver and turquoise bead necklace, circa 1930's
One of the nicest old Navajo coral necklaces we've seen in several years, this lovely 8-strand necklace has that great soft "handle" we love in an older coral necklace. The color is that fine canteloupe-orange color usually favored by the Navajo as opposed to the deeper blood-red hues generally preferred by the Pueblos. The coral tube beads in this necklace are interspersed with finely-made long silver tube beads and are also generously studded to striking effect with 20 or so small blue and greenish-blue turquoise beads of different varieties. There are also a few red glass trade beads near the wrap on both sides of the necklace which might possibly be some kind of maker's mark.
The necklace is nicely finished with a well-executed "Pueblo" style wrap. The necklace measures 13" from the top of the warp to the bottom of the beads measured while lying flat. The circumference all around is approximately 25". The necklace weighs a substantial, yet extremely comfortable, 106 grams or 3 3/4 ounces. It is in excellent original condition, particularly for its 80 or so years of age. Be the envy of everyone with this gorgeous and rare, historic piece.
SOLD