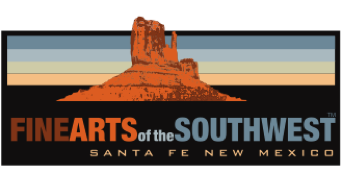 © 2010-2021 by Fine Arts of the Southwest, Inc. All rights reserved.
Unauthorized reproduction or use is strictly prohibited by law.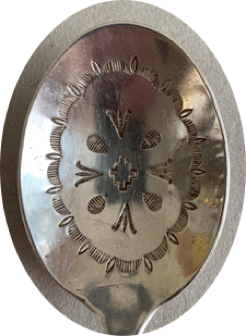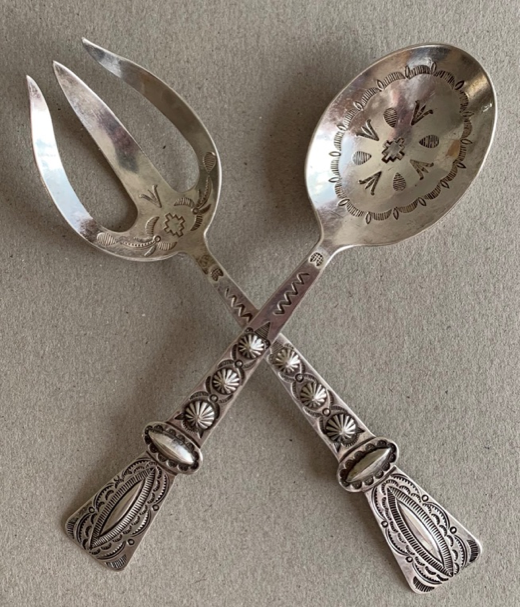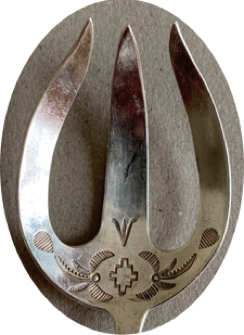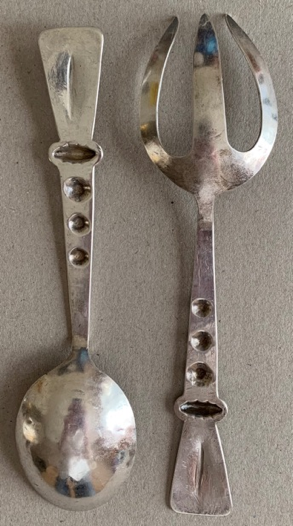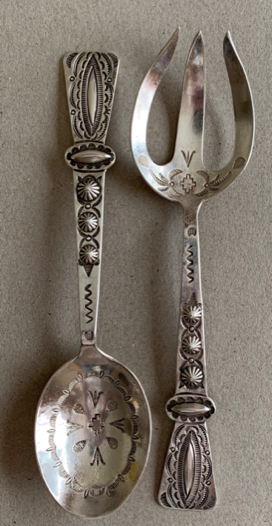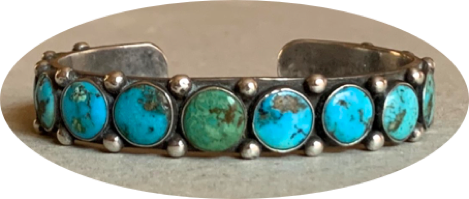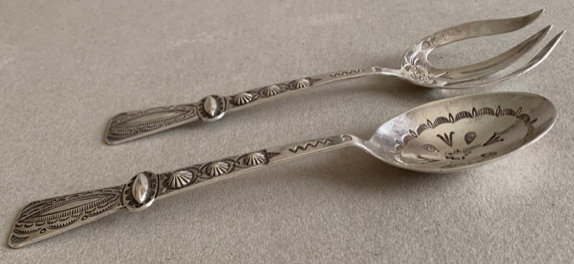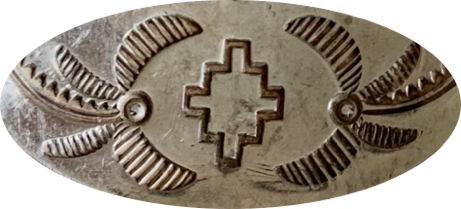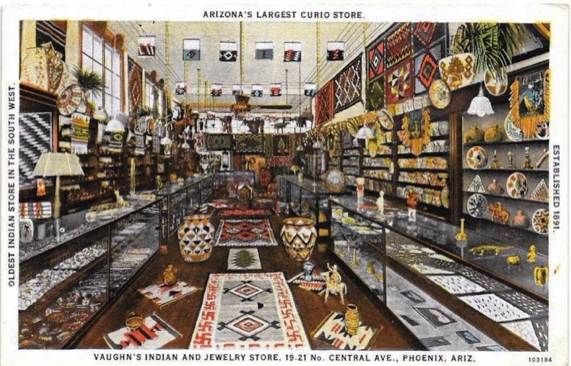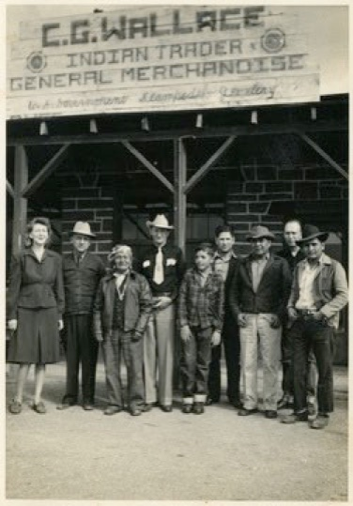 A magnificent historic Navajo or Pueblo
ingot-silver serving set, c.1930's-40's
This set of silver serving pieces is so beautiful and so beautifully crafted that the first question one feels compelled to immediately consider is who might possibly have made them? Due to the style and superb technical proficiency they display, The names of three prominent historic Native American silversmiths come quickly to mind; those of two renowned Navajo silversmiths, Austin Wilson (1900-1976) and Fred Peshlakai (1896-1972) and that of the equally renowned Hopi Pueblo silversmith, Morris Robinson (1900-1987).
These three artists were all technical and aesthetic virtuosos and all worked for many years for prominent Indian trading concerns in Western states; Wilson for the famed Indian trader Charles Garrett (C.G.) Wallace (1898-1993) at Zuni Pueblo in New Mexico and Robinson for the also prominent and highly-regarded Vaughn's Trading Post in Phoenix, Arizona. Peshlakai had his own shop in Los Angeles and he also travelled regularly around the Southwest working at other trading posts such as Vaughn's for extended periods.
All of these shops catered to high-end clienteles and due to their elaborate decorations and exceptional craftsmanship it is easy to see where this serving set could easily have been a special custom commission for an important client. If we had to make our best guess regarding the artist here, we would give a slight nod to Austin Wilson, but it could easily have been any one of these three or a very talented someone else whose name we don't know working for another one of the fine Indian trading posts in the Southwest who also had important clients such as the Fred Harvey Company, Charles Ilfeld, Julius Ganz or Juan Lorenzo Hubbell.
Let's talk about some details of the craftsmanship of these pieces for a few moments. The set is made from cast-ingot silver. In time honored tradition, silver coins were melted down and cast into ingot silver "slugs" from which the individual pieces were then carefully hammered out into shape. Following that, they were painstakingly and very elaborately repousseed, stamped, chiseled, filed and polished into the stunning striking finished artworks they are now.
The serving spoon measures 8 1/4" in length and is 2" in width at its widest point;. It weighs 69 grams or 2 3/8 ounces. The very slightly larger serving fork measures 8 1/2" in length and is 2 1/8" in width at its widest point. It weighs 61 grams or 2 1/8 ounces. The pieces are unsigned which is fairly normal for their time period, but also might more specifically be the case if they were made for one of the trading posts we mentioned earlier or for a different one in which case pieces were usually not signed by the individual maker and if signed at all might have been marked or labelled only with the shop mark such as in the photos below of a bracelet made for Vaughn's Trading Post marked only with the Vaughn's shop mark, but not signed by the individual artist who made it. In fact, we believe that artist was either Morris Robinson or Fred Peshlakai.
In the campy old cable TV cooking show "Iron Chef", the question was always posed from the very beginning
to the various competitors and the audience, "Whose cuisine reigns supreme?" With these wonderful pieces yours almost certainly will, whether you actually use these pieces to serve food or simply display them on your dining room sideboard.
Price $2,250
C.G. Wallace Trading Post, c. 1930's
Copyright Gene Cain Collection
Vaughn's Trading Post, Phoenix, Arizona, c. 1920's