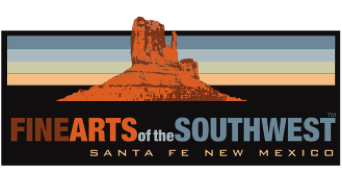 © 2010-2022 by Fine Arts of the Southwest, Inc. All rights reserved.
Unauthorized reproduction or use is strictly prohibited by law.

A superbly-crafted historic Navajo 2nd-phase style silver buckle, c. 1930's-40's with a beautiful vintage custom-made Western-style hand-tooled brown leather belt
This buckle and belt set is a somewhat unusual occurrence in that it comes to us together as a vintage set,
not as a separate buckle and belt.
It's a beautiful and completely authentic Western presentation, the sort of thing one usually only encounters on a weathered old Westerner, maybe an old Montana cowboy or a Navajo rodeo rider or far more likely these days pictured in a Ralph Lauren fashion advertisement being worn by Ralph Lauren himself or a high-priced model.
The buckle is just terrific, a classically-crafted cast-silver Navajo Second-phase style oval-shaped buckle set with a beautiful hand-cut turquoise stone and done with highly-accomplished expertly executed repousee, stamp and chisel work but the beautiful elaborately hand-tooled heavy leather belt gives the buckle a serious run for its money being just as good looking and authtentically unique. The buckle dates from the 1930's to 1940's to our minds and the belt is probably well within the same or a similar time window. Both buckle and belt are in wonderful very wearable vintage condition with the belt leather displaying a considerable amount of wear and patina.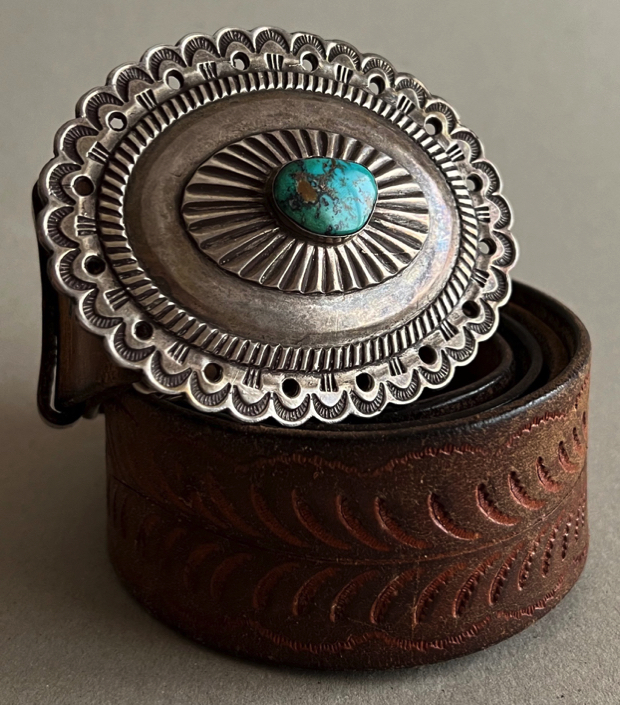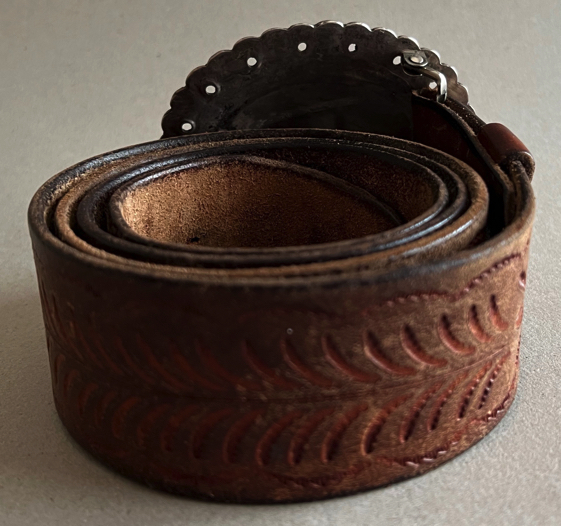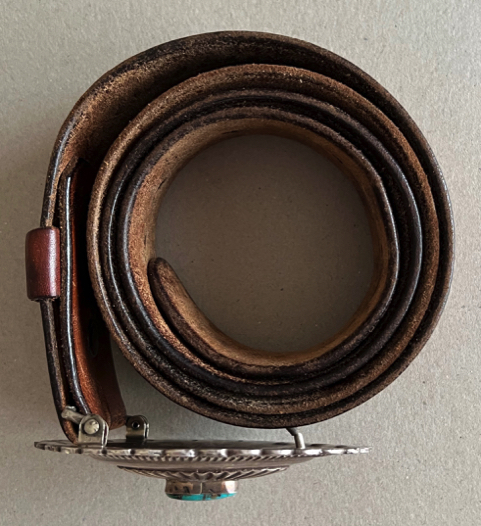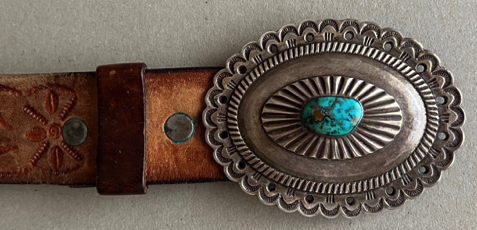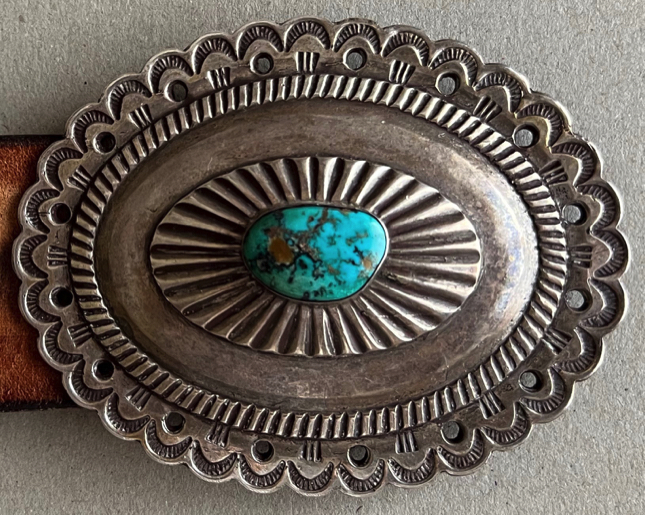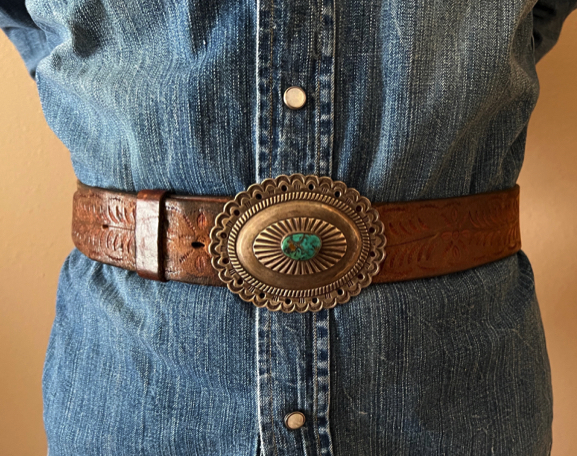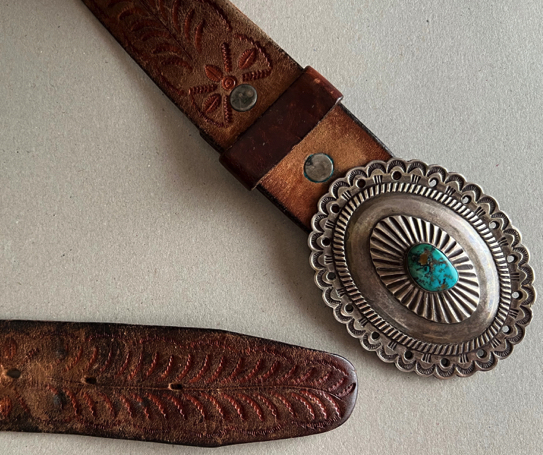 The historic Second-Phase Concho-style oval-shaped silver buckle measures 3 3/4" in width and is 3 1/4" in height.
The lovely hand-cut blue-green turquoise stone with medium brownish-greyish-black matrix appears to us to possibly be either Pilot Mountain or Royston, Nevada. The stone is nicely set in an old-style "Foldover" type silver bezel.
The stone itself measures 3/4" in width and 1/2" in height.
The custom-made hand-tooled brown Western leather belt is 1 3/4" in width and the leather measures 44" in length end-to-end with six holes at the following distances from the buckle's fastening hook: 36" 37" 38" 39 1/2" 40 1/2" 42". The belt leather is 1/8" in thickness. The entire belt and buckle set weighs a substantial 269 grams or 9 1/2 ounces and is in excellent well-worn vintage condition. The silver buckle could be beautifully polished up to a gleaming bright finish if desired, but we have left that decision to the belt's next fortunate owner.
This great-looking historic set is hard to beat and would look just as wonderful on either a man or woman.
So what are you waiting for? Buckle on up buckaroo!
SOLD