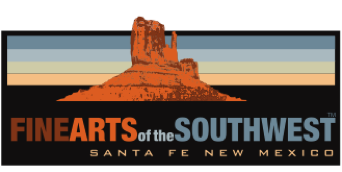 © 2010-2022 by Fine Arts of the Southwest, Inc. All rights reserved.
Unauthorized reproduction or use is strictly prohibited by law.

A historic Navajo stamped and repoussed
ingot-silver cuff bracelet set with a large
oval turquoise stone, c. 1930's
This piece poses a bit of a conundrum, as it is a bit of a study in contrasts. It is traditionally crafted in an older style using older methods of cast coin ingot silver by an obviously talented and experienced Navajo silversmith yet the bracelet also bears some of the hallmarks of the early Fred Harvey Company trading post tourist age, such as a number of decorative and varied stampwork designs, including borders, chevrons, feathers, stars, crossed arrows and teensy-tiny whirling log designs.
The overall design layout with the single large central turquoise stone, the deep, large repousseed lozenge-shaped designs and the very fine hammering of the silver, however, are holdovers from a more classic and traditional period giving the piece an interesting visual balance of the old and the newer sensibilities.
The striking large blue-green turquoise stone shot through with large areas of heavy, dark-brown matrix could possibly be from the Pilot Mountain mine in Nevada, but we are not completely certain. The stone itself measures 1 1/2" long by 5/8" wide. The bracelet measures 1 7/8" wide at the widest point ano tapers down to 3/8"in width at the terminal ends.
It has an inner circumference of 5 3/4" and a 1" gap between terminals for a total interior circumference of 6 3/4".
It weighs 50 grams or 1 3/4 ounces and is in excellent original condition.
This is a beautiful and historic piece from a fascinating and romantic era of Southwestern history.
Price $1,450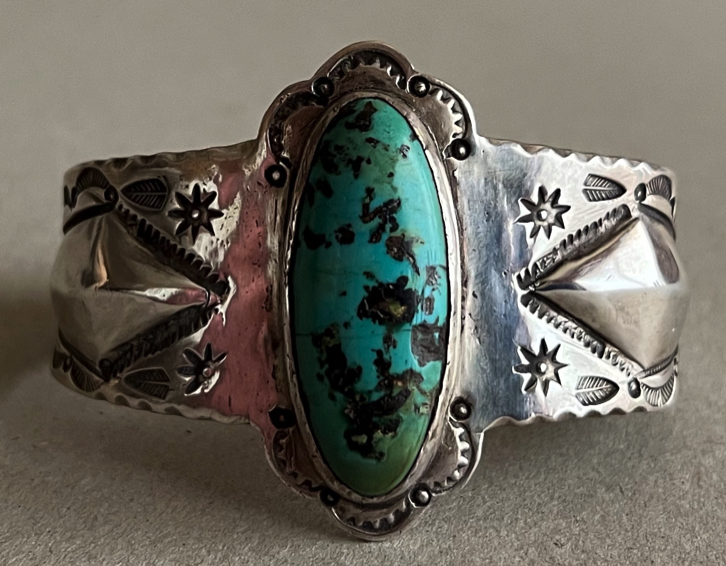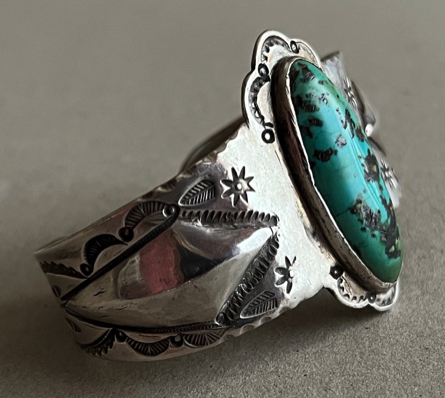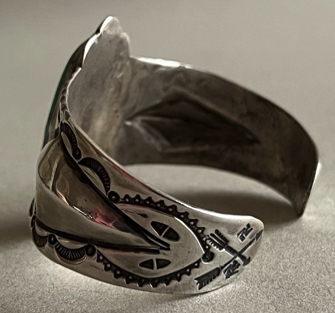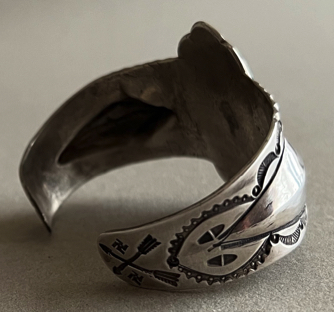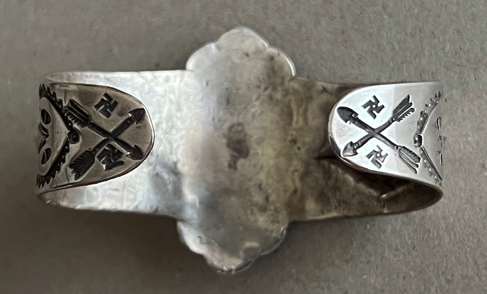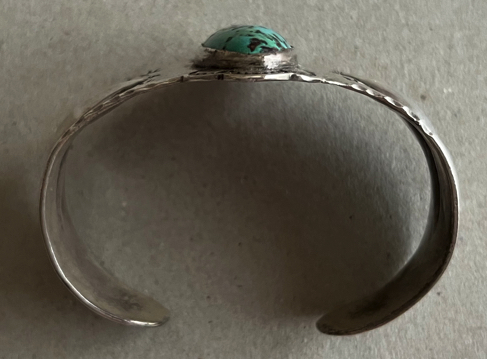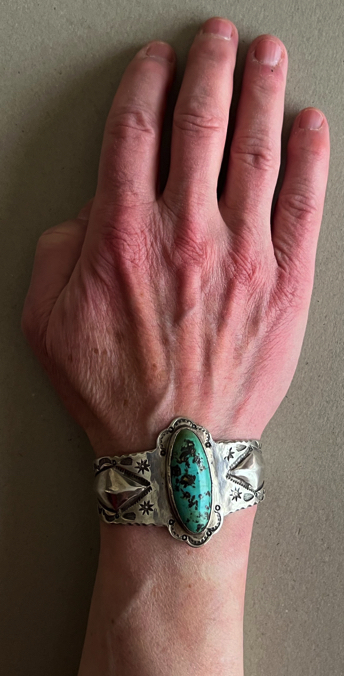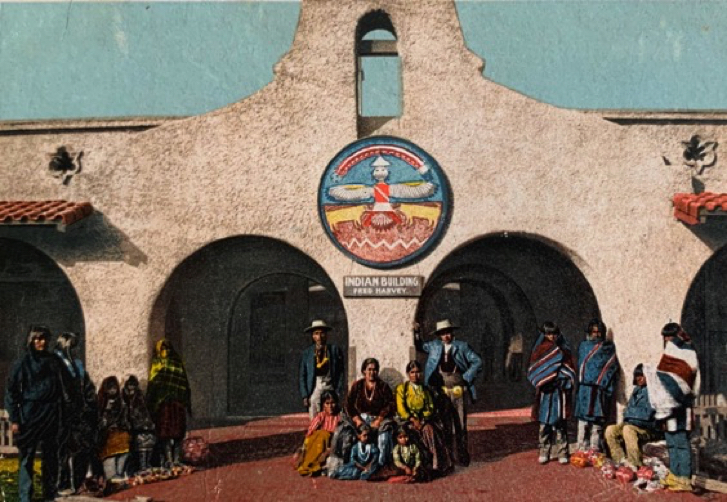 The Fred Harvey Company's Indian Building at The Hotel Alvarado, Albuquerque, NM, c. 1906