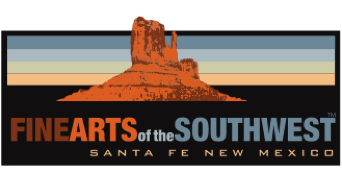 © 2010-2021 by Fine Arts of the Southwest, Inc. All rights reserved.
Unauthorized reproduction or use is strictly prohibited by law.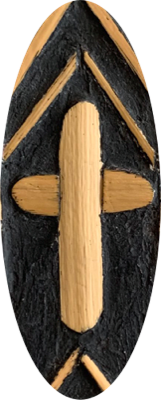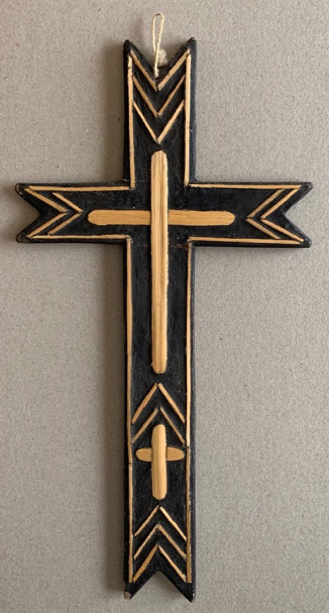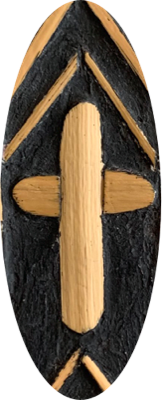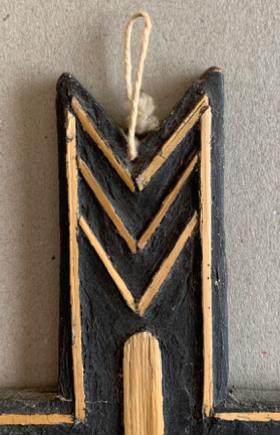 A beautiful historic New Mexico wooden Folk Art
Devotional cross inlaid with straw and old wood popsicle sticks by Ernesto Valdez, Dixon, NM, c.1940's-50's
In the right hands, things of great beauty often emerge from the humblest and plainest of materials and circumstances as is precisely the case here. Straw inlaid wooden crosses are an old Devotional and Folk Art tradition in Northern New Mexico dating back centuries. The tiny, remote 17th and 18th Century Hispanic northern New Mexico villages tucked deep into the rugged Sangre de Cristo Mountains north of Santa Fe are as deeply devout as they are economically disadvantaged, but everyone had a piece of wood, a handful of straw and in this case, as a wonderful and whimsical extra touch, a couple of old popsicle sticks. It all adds up to an extremely creative and equally devout expression of art and Fe (Faith).
The cross measures 13 1/2" in height and is 7" in width and 5/8" in depth. It is in very good original condition overall with a small chip at the bottom left and some slight abrasions and nicks here and there. The cross is signed on the back by its maker, Ernesto Valdez of Dixon, NM about whom we know absolutely nothing at all except that he was obviously a very fine artist and craftsman. We have a couple of friends who are longtime residents of the small Rio Grande river gorge hamlet of Dixon, New Mexico and we asked them if they had ever heard of Ernesto Valdez and they had not.
This lovely cross is traditional indigenous New Mexico Folk and Devotional art at its very finest;
lovingly and creatively fashioned by humble village people of found and common materials into an artwork
of exceptional grace and beauty.
Price $1,250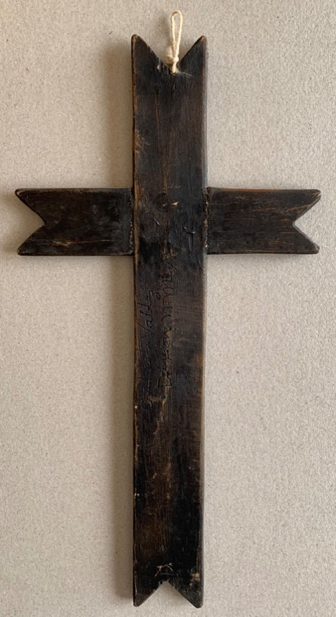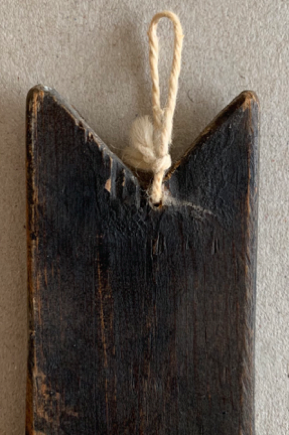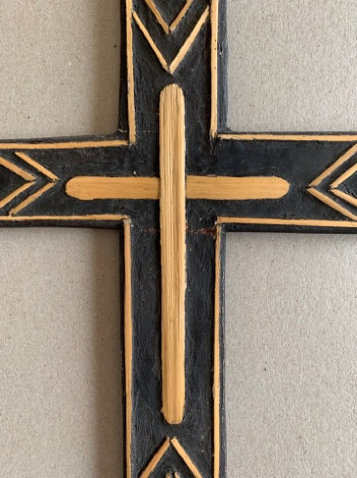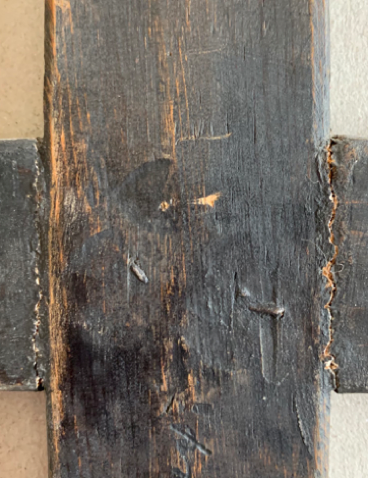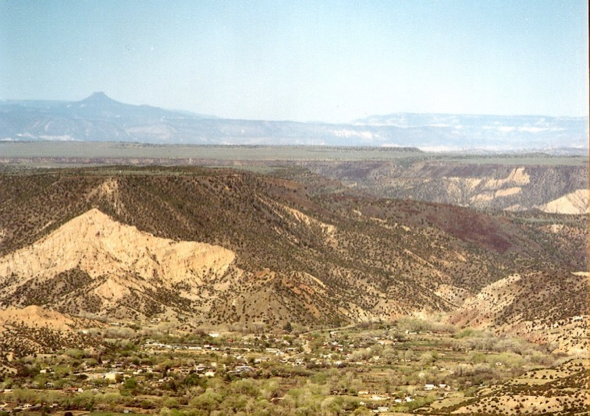 The small village of Dixon located in the Embudo Valley of Northern New Mexico
Photo source and © Wikipedia