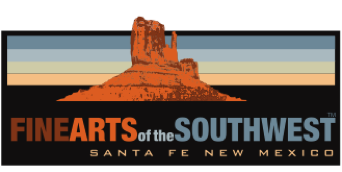 © 2010-2021 by Fine Arts of the Southwest, Inc. All rights reserved.
Unauthorized reproduction or use is strictly prohibited by law.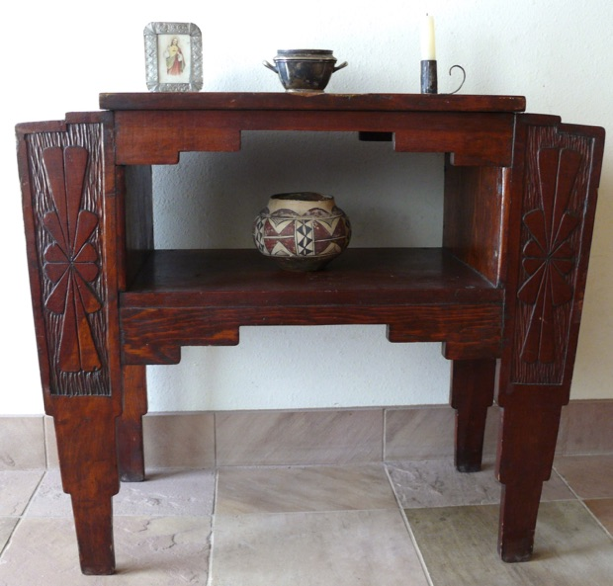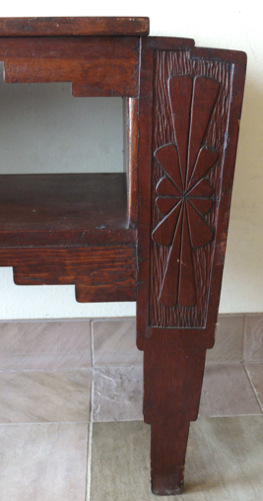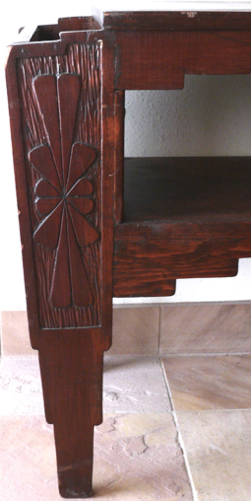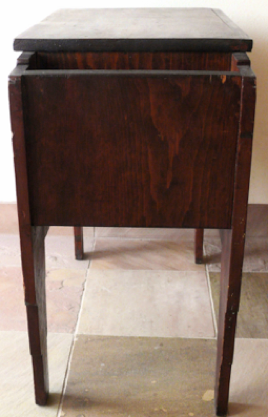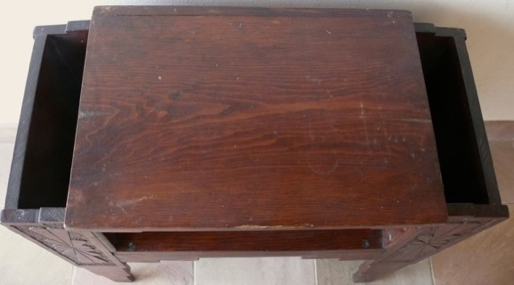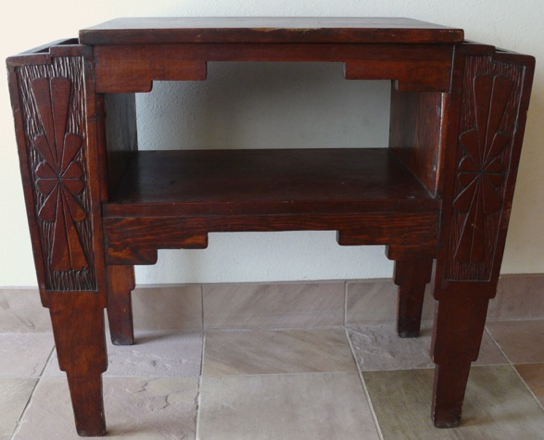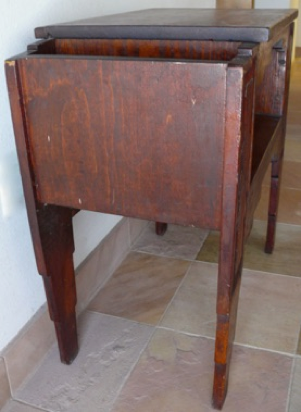 A wonderful, hand-carved, historic
New Mexico WPA-Period pine side table
and magazine holder, c.1940's
This is just a fantastic and really interesting piece; one of the most unique and distinctive historic New Mexico furniture pieces we have ever seen. A New Mexico hand-carved, double-sided WPA table and double magazine rack which measures a very compact and usable 26" in height, 30" in width and is 14 ¾" in depth.
The detailed hand-carving and lovely terracing on the legs and around the shelf are identical on both sides of the table so it could be placed equally effectively against the wall or in the interior of a room to be viewed from both sides. There are matching tapered magazine or newspaper storage bins on either side of the table. This is a very beautiful and extremely functional piece which could be nicely used in lots of locations and is practical for all kinds of display and/or storage purposes.
It is in generally excellent original condition with some
age-appropriate wear, dings, chips and abrasions. There is a small, inconsequential crack along the edge of the top which could be easily repaired, if desired. We have left the table completely "as-is" but a light cleaning and waxing would complement it well.
This is an extremely usable piece of historic New Mexico furniture art which would display and function beautifully in any Southwestern-themed interior from Los Angeles to Santa Fe to New York City to Tokyo.
Price $2,850 plus shipping