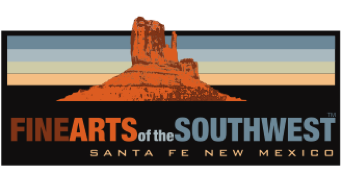 © 2010-2021 by Fine Arts of the Southwest, Inc. All rights reserved.
Unauthorized reproduction or use is strictly prohibited by law.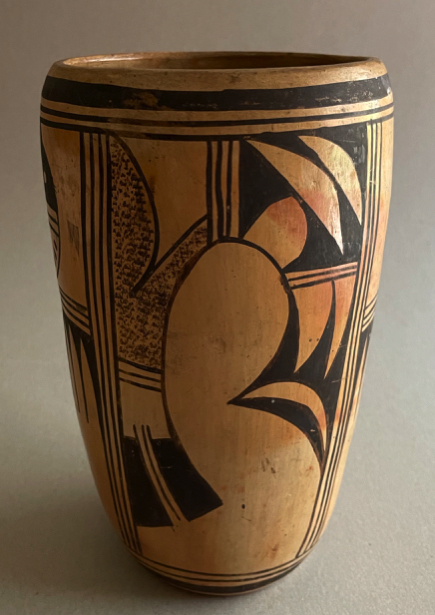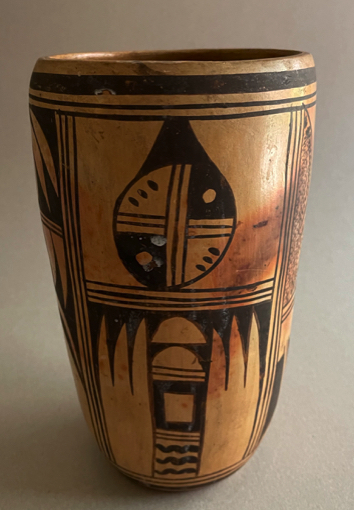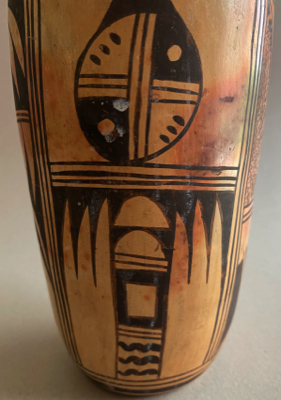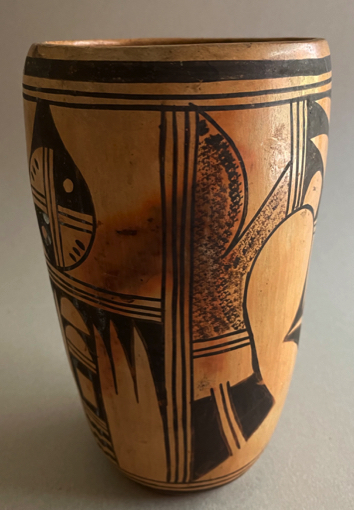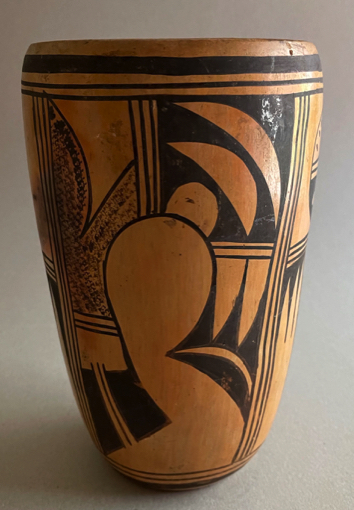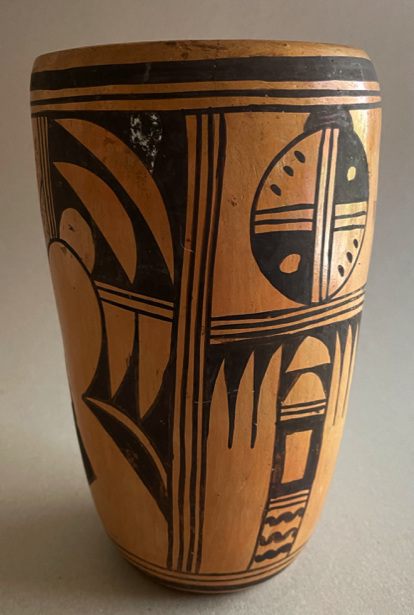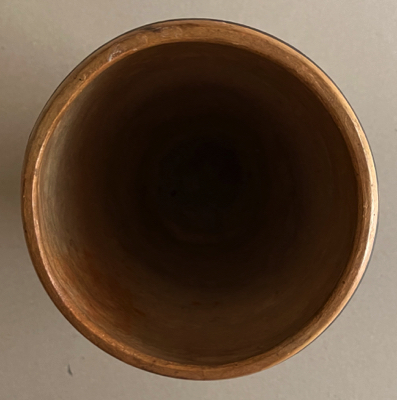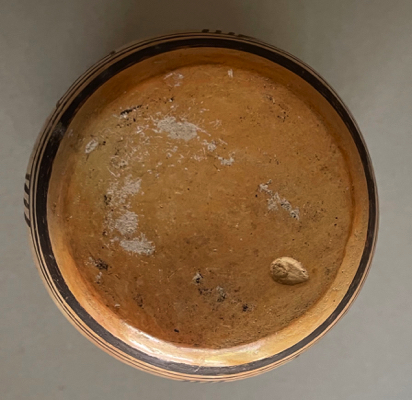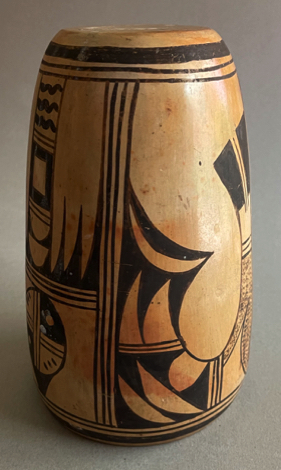 A beautiful historic Hopi black-on-yellow pottery cylinder vase, c.1930's
We cannot tell you exactly who made this wonderful cylinder style vase, but they most certainly had a lot of ability to spare. The vase is beautifully and gracefully formed, finely polished and nicely fired with beautiful fire clouds, but it's the unique and attractively painted design that really distinguishes the piece in our minds; spare, strikingly modern and beautifully rendered depictions of stylized bird and feather tail designs and round shield-like motifs.
The vase measures a good-sized 9" in height and is 5" in width at the widest point. It is in extremely good original condition especially so for its almost a century of age. There are no cracks, no significant chips and a thorough examination of the vase under ultraviolet light reveals no evidence of restoration or overpaint, There are a couple small spots of an unknown white deposit, possibly old house paint, in a couple of places.
Naturally, it is interesting and fascinating to speculate on who might have made this piece; at the time at Hopi there were several very talented and prominent potters such as the great Nampeyo of Hano, her daughters Annie and Fannie, Grace Chappella, Paqua Naha and the mysterious "Pele" and while the cylinder has certain commonalties with the work of some of them such as the four-part opposing pair design scheme favored by Fannie Nampeyo and the bold paint application of Paqua Naha, it does not have enough commonalities to make a credible attribution to any one potter in particular, in our view. As we said earlier, we do know that whoever it was could make one hell of a fine pot and we will just have to leave it at that.
Price $1,150