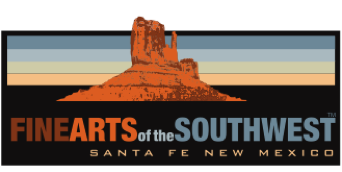 © 2010-2022 by Fine Arts of the Southwest, Inc. All rights reserved.
Unauthorized reproduction or use is strictly prohibited by law.

A beautiful historic Hopi low-profile polychrome pottery jar by Nampeyo of Hano, c. 1905-1910
The old saying that "good things come in small packages" certainly applies here. This smaller-sized jar is literally packed to the rim with Nampeyo pottery goodness; a lovely and graceful low-profile shape, rich, saturated deep orange-yellow color, a classic and gorgeously painted four-part design layout using Nampeyo's characteristic "Batwing" or "Kilroy" or "Clown Face" motifs, a beautiful all-over stone polishing and attractive pale yellow orange
fire clouds or "blushes". This one is the whole package.
The jar measures 6 1/2" in diameter and is 3 3/4" in height. It is in excellent condition overall, particularly
so for its over a century of age. A thorough examination under Ultraviolet light shows no evidence of restoration
or overpainting. There are a few tiny dings, pits and a scuff or two here and there and there is also a small ring of old unknown deposit around the bottom of the jar's interior suggesting it might have once held a liquid or other substance.
This sweet little gem of a jar is a classic piece from the fertile imagination and highly-skilled hands
of one of the finest Native American pottery artists who ever lived.
Price $1,650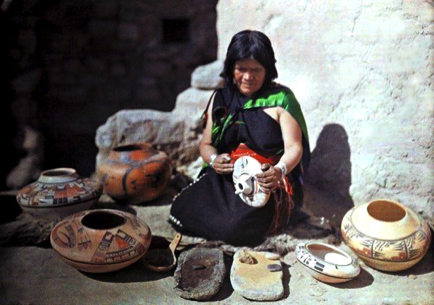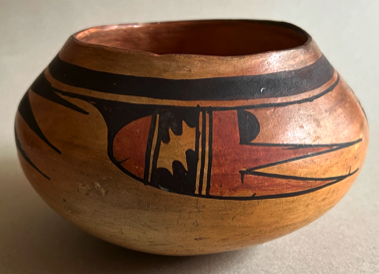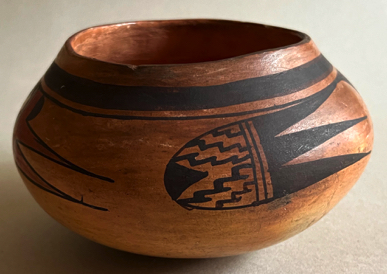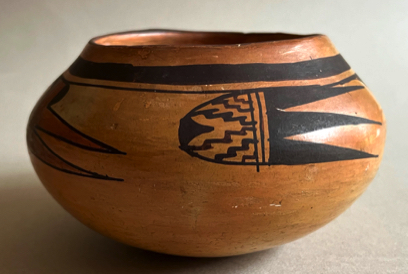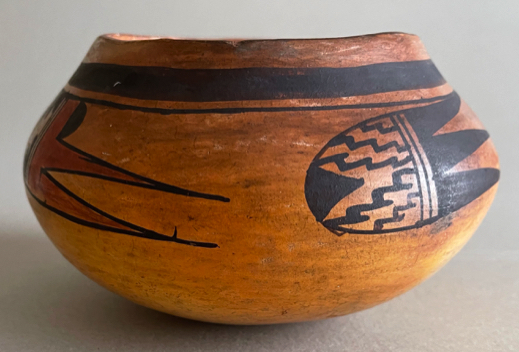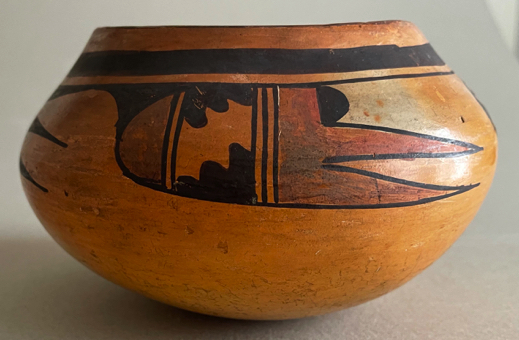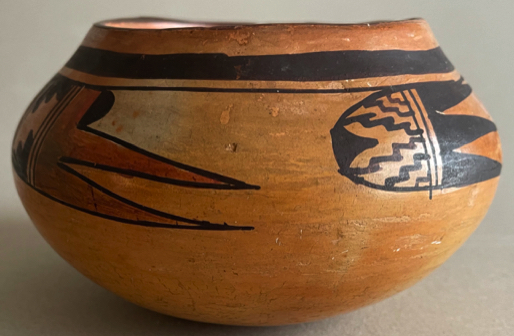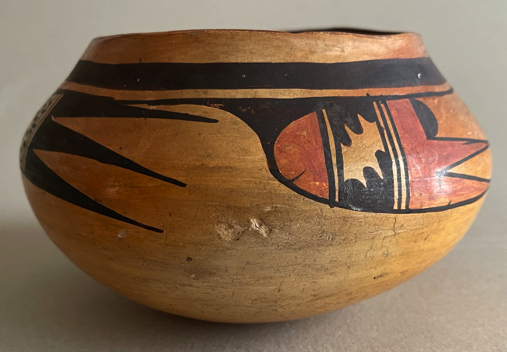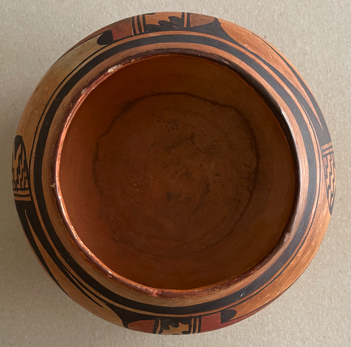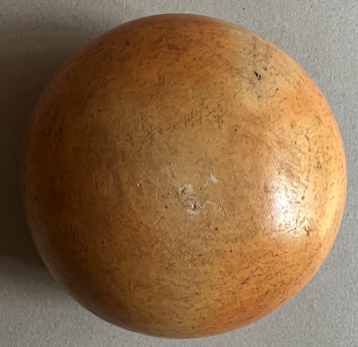 Nampeyo painting pottery, c. 1900-1905.
Photo source and © Suduva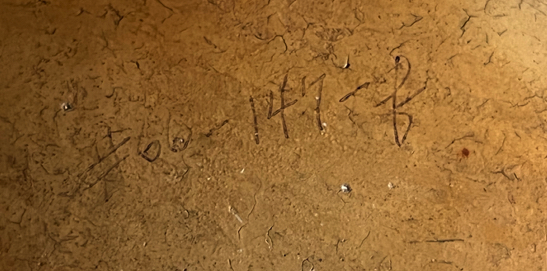 What appears to be an old trader code written in India ink on the bottom of the jar.

Photo source and © "Nampeyo and Her Pottery" by Barbara Kramer, University of New Mexico Press, Albuquerque, 1996, pp. 185