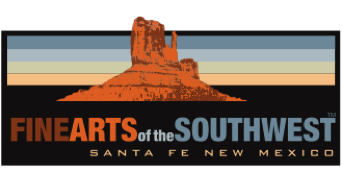 © 2010-2021 by Fine Arts of the Southwest, Inc. All rights reserved.
Unauthorized reproduction or use is strictly prohibited by law.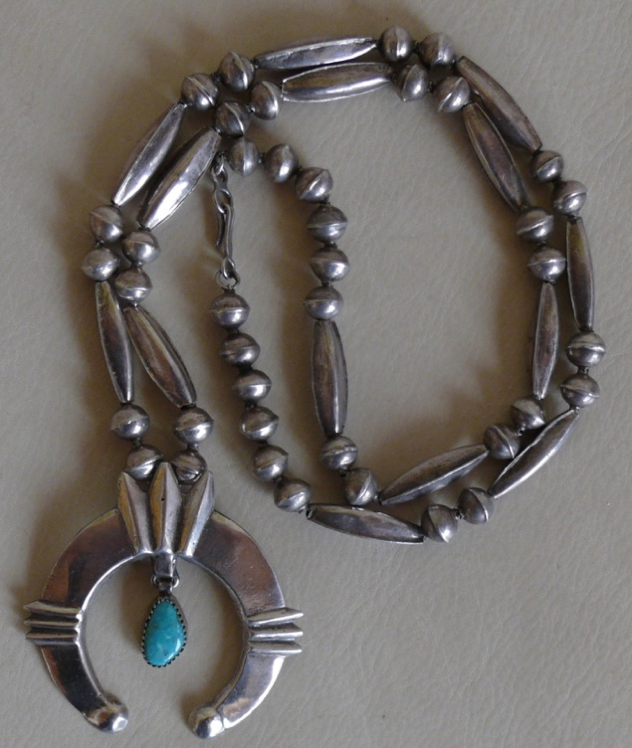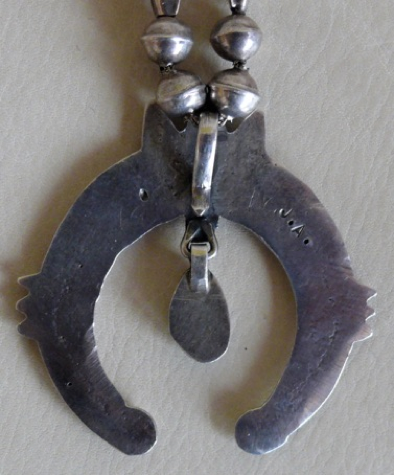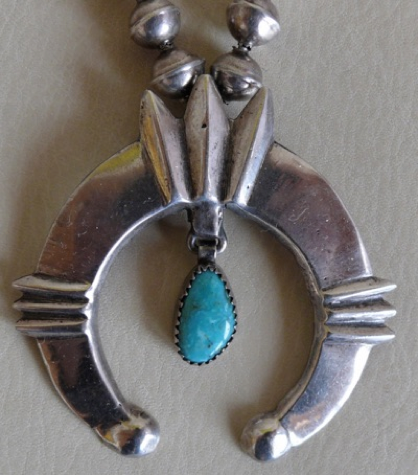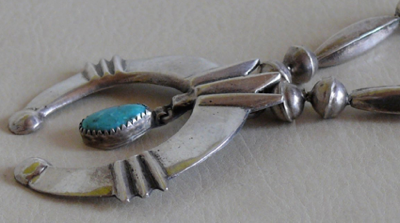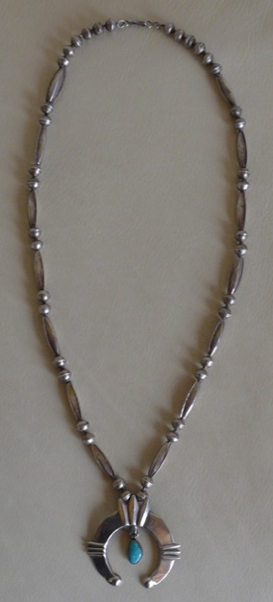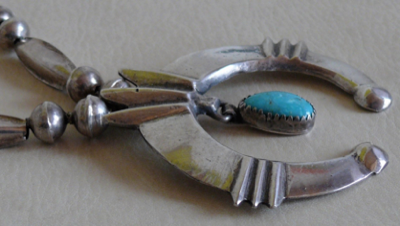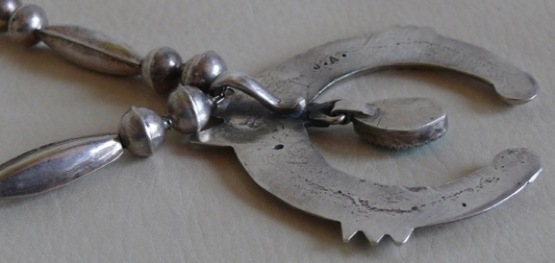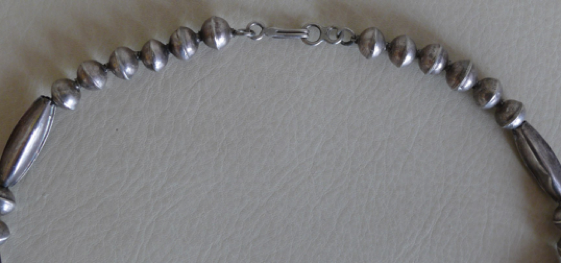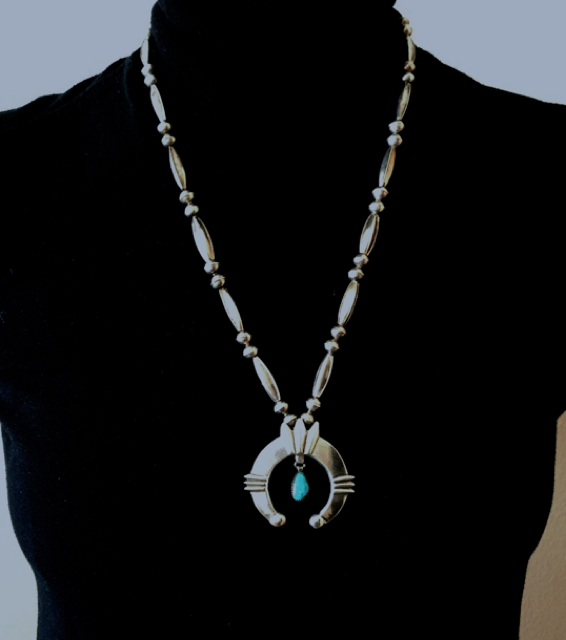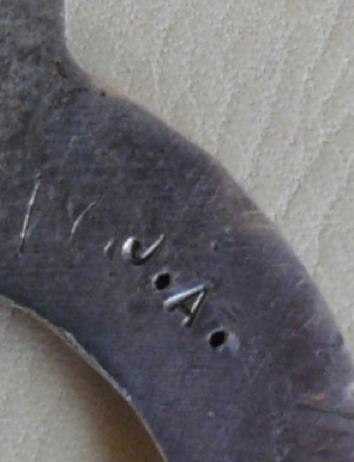 A very finely made Navajo silver bead and Naja
pendant necklace by Jack Adakai, c. 1950's-60's
ONE OF THE better kept secrets of the 20th century Southwest is the talented Navajo silversmith, Jack Adakai (active late 1950's to 1980's) who is well-known among connoisseurs of fine traditional Navajo jewelry, but is not a household name in the sense of Charles Loloma or Kenneth Begay. Adakai lived and worked in the Gallup area of far western New Mexico near the Arizona border. He worked at various times for the various prominent trading companies in the area; C.G. Wallace, Tobe Turpen, M.L. Woodard and also worked with the Foutz trading family of Farmington and Shiprock, NM.
Adakai's work is characterized by its generally large scale and its excellent mastery of all traditional Navajo silversmithing techniques, such as tufa-casting, fabrication, stamp, chisel and file work. In addition to his own formidable silversmithing abilities, Adakai was also an excellent teacher and mentor in the late 1960's and early 1970's to his young clan nephew who is the now highly-renowned Navajo silversmith, McKee Platero. Jack Adakai is also the father of the well-known talented contemporary Navajo silversmith, Ray Adakai.
This wonderful silver bead and naja necklace is a particularly fine example of Jack Adakai's capability; a long and beautiful strand of handmade alternating round and long tubular silver beads; 40 round and 14 tubular beads in all for a total of 56 beads. The beads beautifully highlight the very finely tufa cast silver central naja-style pendant with its pendant turquoise drop. The naja has a clean bold Modernist design with three sets of cast-in and nicely raised parallel ridges which catch the light very beautifully. Suspended in the center of the naja is a lovely oval-shaped turquoise stone, possibly from the Bisbee, AZ mine, which is set in a finely serrated silver bezel and hung from a precisely fabricated silver swinging hook.
The necklace measures 14 1/2" in length from top to bottom measured lying flat from the top of the silver clasp to the bottom of the naja pendant and it is 26 1/2" in circumference measured end-to-end when completely opened up. The Naja pendant itself measures 2 1/4" in height and is 2 1/8" in width. The entire necklace weighs a satisfying, yet very comfortable to wear 52 grams or 1 7/8 ounces. It is in excellent original condition and is properly signed with Jack Adakai's customary capital letters hallmark, "J.A." on the back of the naja.
This necklace is an extremely attractive and most beautifully-crafted piece which will give you a tremendous amount of satisfaction and make everyone you know completely envious.
Price $1,850