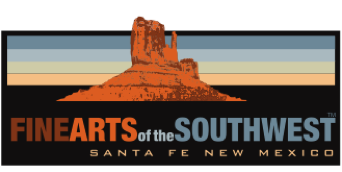 © 2010-2021 by Fine Arts of the Southwest, Inc. All rights reserved.
Unauthorized reproduction or use is strictly prohibited by law.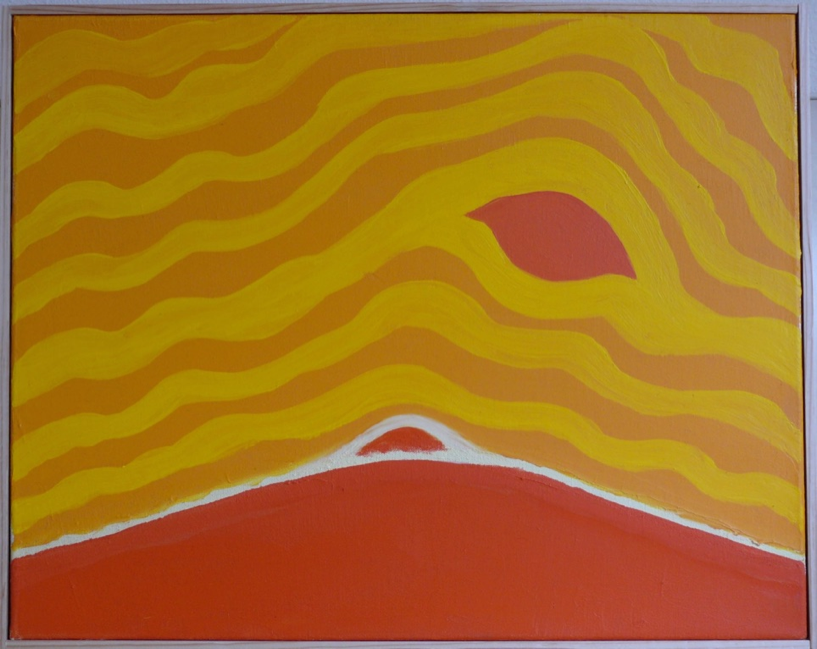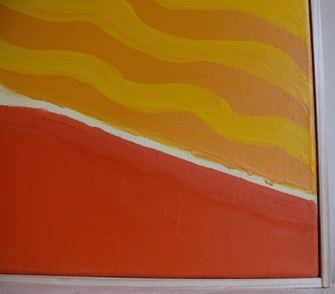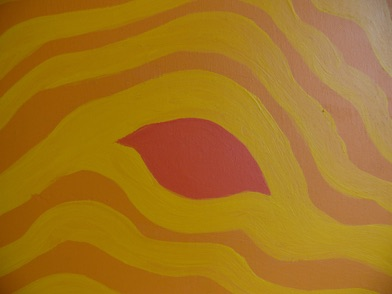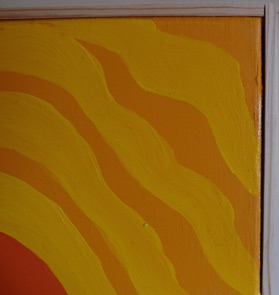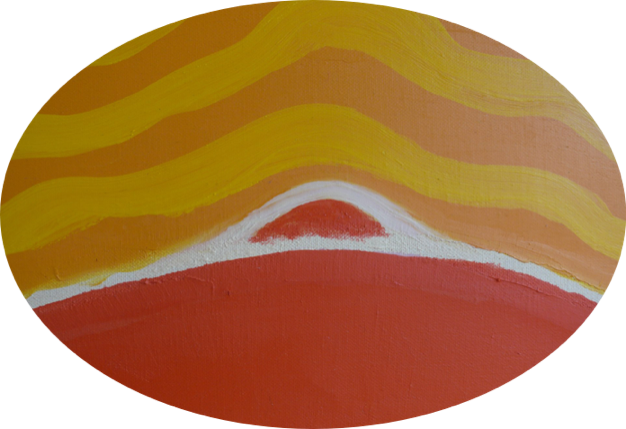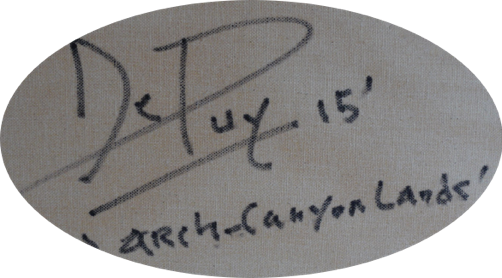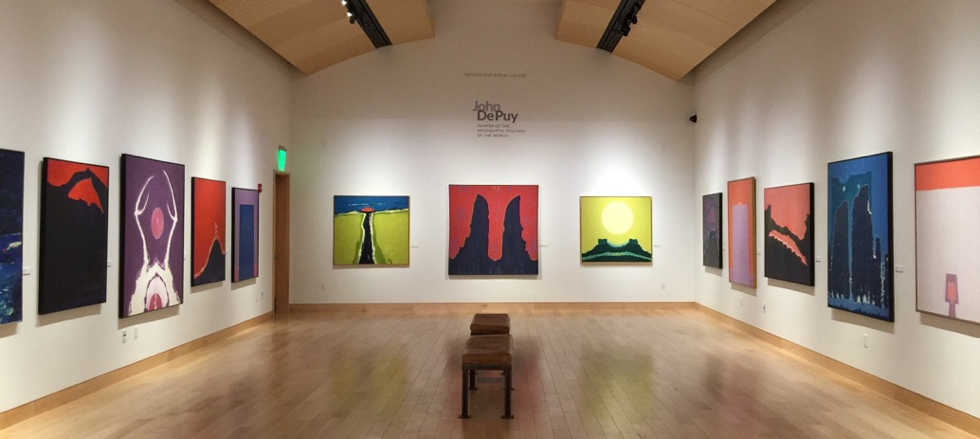 An exceptional, Abstract Expressionist painting
entitled "Arch-Canyonlands" by John De Puy, 2015
John De Puy (b.1927) is no ordinary painter, and this striking piece is certainly no ordinary painting. You will never see this view of Canyonlands National Park in Utah (which De Puy was instrumental in helping to establish) in the pages of any travel magazine or tourist brochure. This extraordinary depiction comes only through the brilliant eye and singular mind of one of America's true artistic treasures, who was perhaps best characterized as being a "Madman, Seer and Painter of the Apocalyptic Volcano of the world" by his longtime closest friend and partner in numerous adventures, the late author and environmental activist, Edward Abbey (1927-1989).
De Puy, whose life's work was recently the subject of a major retrospective exhibition at The Harwood Museum in Taos, NM, has had a distinguished 60-plus year career as one of America's finest abstract expressionist painters. Although he is a larger-than-life, almost mythical figure within certain Southwestern circles, John De Puy is an iconoclastic and intensely private individual. He has exhibited very rarely over the decades, preferring instead to extensively explore, draw and paint his own unique interpretations of the Desert Southwest and quietly sell his work to a small and devoted cadre of enthusiastic collectors around the world.
When he does occasionally emerge from his self-imposed isolation to publicly show his color-saturated and intensely powerful expressions of the Southwestern landscape, the results are glorious. John De Puy's paintings deal far less with objective reality than they do the primordial powers and feeling of the Southwestern desert region and the imagery and color palette De Puy employs is arresting, powerful and haunting—a landscape of dreams and endless time. De Puy's paintings depict an inner world of extraordinary intensity, of form and color, of powerful forces inside, above, under, and all around the land.
Edward Abbey expressed this most eloquently in an essay he entitled "My Friend Debris":
"A De Puy landscape is not the landscape we see with routine eyes or can record by camera. He paints a hallucinated, magical, sometimes fearsome world—not the world that we think we see, but the one, he declares, that is really there. A world of terror as well as beauty—the terrible beauty that lies beyond the ordinary limits of human experience, that forms the basis of experience, the ground of being"
"Down The River", E.P. Dutton, New York, 1982
"Arch-Canyonlands" is executed in oil on canvas and it measures 16" by 20". The framed dimensions are 16½" by 20½". The painting is appropriately and elegantly framed in a narrow, plain-wood modernist-style frame and it is signed, dated and titled on the verso by The Artist as follows:
The color palette which John De Puy employed in this painting is, interestingly, limited to four colors
only; red, orange, yellow and white and the manner in which he uses and reverses these few colors to depict the surface world and the world above and below is both masterful and highly expressive.
We purchased this painting directly from John De Puy in early 2016. It is in "as-new" original condition.
Price $2,850
John De Puy retrospective exhibition at The Harwood Museum in Taos, New Mexico through May 1st, 2016
"Everything I am is the land
and I spent 50 years interpreting it in painting
and fighting lost causes."
-Excerpted from "An Interview with John DePuy"
in "The Canyon Country Zephyr", 2001