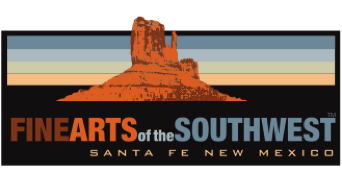 © 2010-2021 by Fine Arts of the Southwest, Inc. All rights reserved.
Unauthorized reproduction or use is strictly prohibited by law.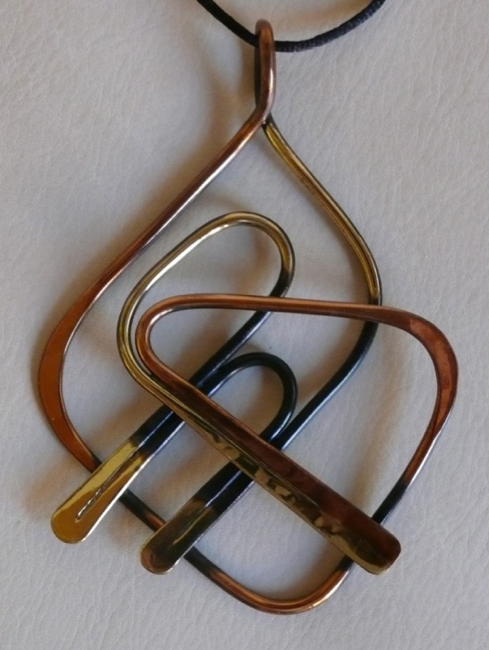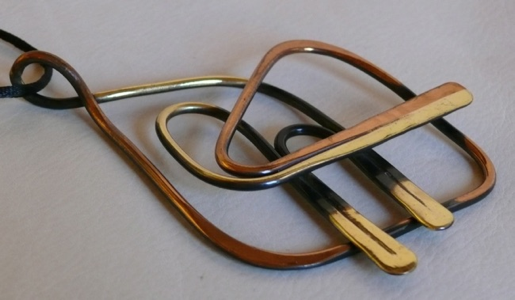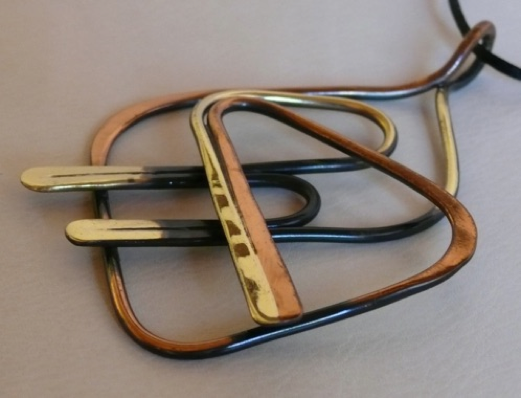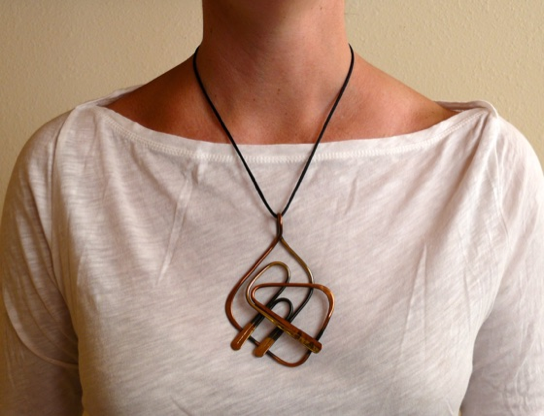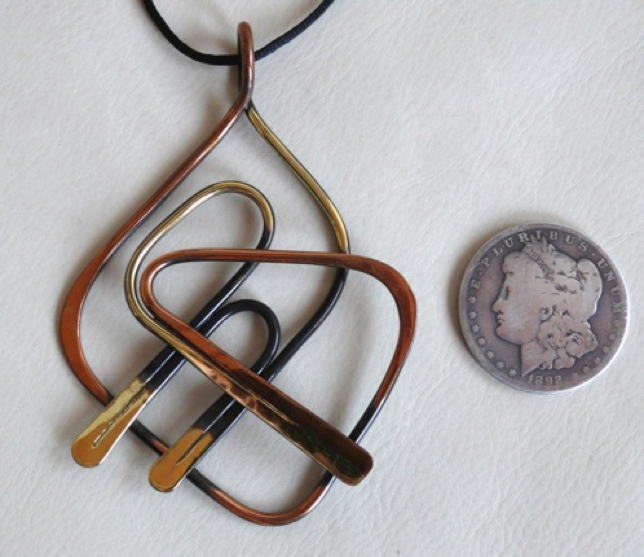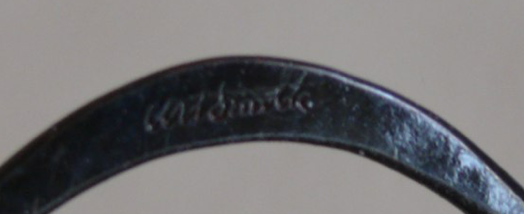 A fantastic Mid-Century modern copper and brass pendant by Art Smith, circa 1940's-1950's
A wonderful large copper and brass pendant made by the brilliant mid-century modernist New York City jeweler, Art Smith (1917-1982). A Brooklyn native, Art Smith had a tiny storefront shop in Greenwich Village where he made most of his marvelous and highly-inventive jewelry working largely in brass and copper due to financial restraints and only very rarely in silver or gold, generally just for commissioned pieces. The Brooklyn Museum put on a retrospective exhibition of Art Smith's work in 2008.
This pendant dates to circa 1940's-1950's and is an absolutely wild and wonderful construction of brass and copper which has been blackened or patinated in certain areas to create and reinforce the feeling of depth and relief from front to back. There are two separate long strands of metal, one of brass and one of copper, which have been hammered and twisted together to form the design, occasionally the strands run parallel to each other and occasionally they run in completely different directions and the overall sophistication of design and level of technical achievement shown in the piece are mesmerizing. 
The pendant measures a considerable 4 1/4" in height and 3" in width. It weighs a very comfortable 35 grams or 1 1/4 ounces. It is signed "Art Smith" on the reverse in the artist's customary cursive signature and it is in excellent original condition. The pendant is strung on a woven black silk jewelry cord.
Price $3,200