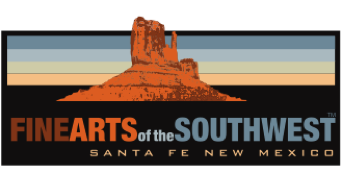 © 2010-2021 by Fine Arts of the Southwest, Inc. All rights reserved.
Unauthorized reproduction or use is strictly prohibited by law.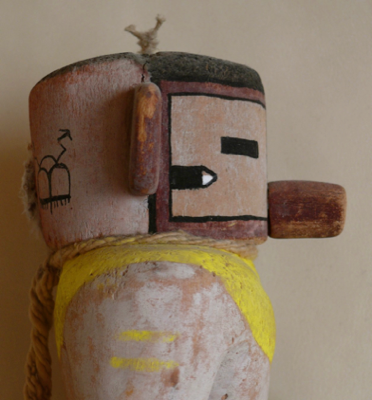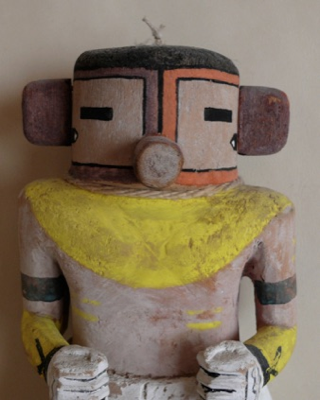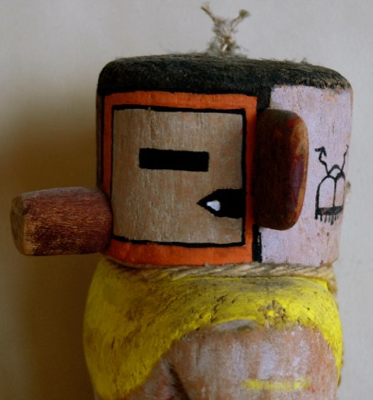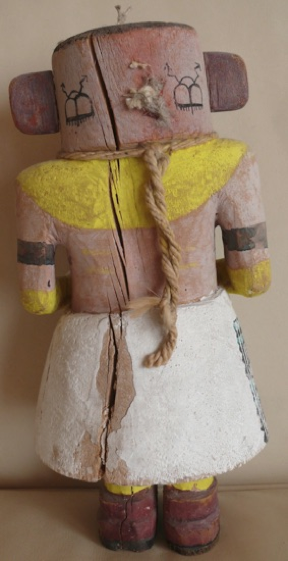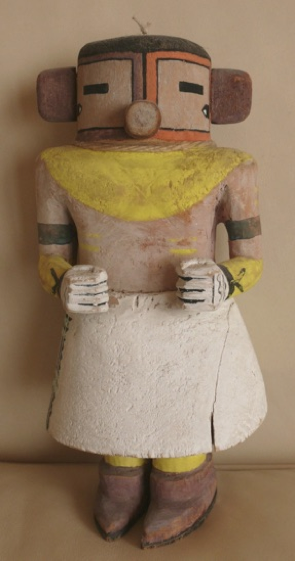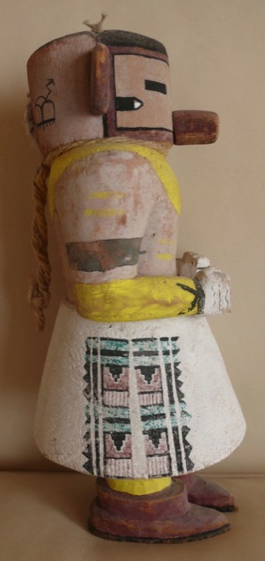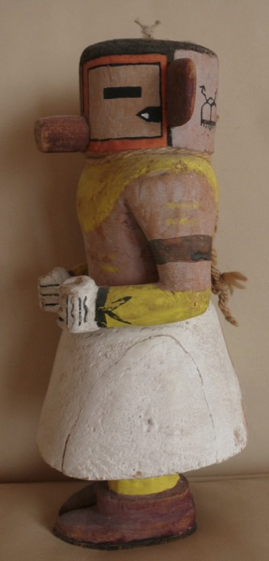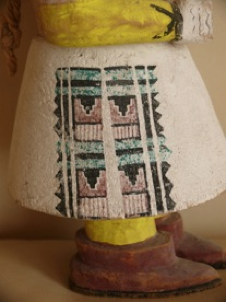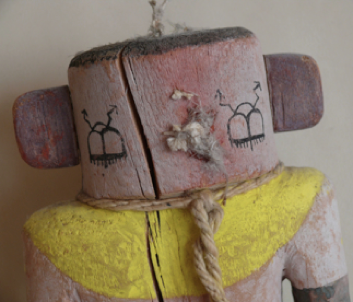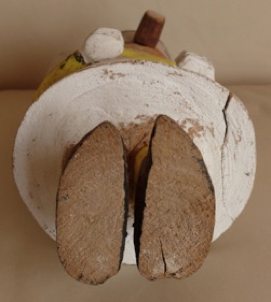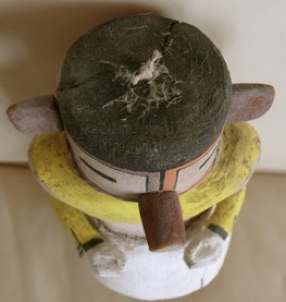 A large vintage Hopi "Corn Boy" or Rugan Kachina doll circa1930's-1940's
This is a great old hand-carved, one-piece cottonwood root Hopi doll from the middle of the 20th Century with nice old paint and good detail. It measures a very sizeable 11" in height and is a touch over 5" wide at the widest point.
The doll is in generally very good condition for its age with a couple of large cracks, one all the way down the back of the figure and another one in the figure's kilt.
Price $2,450