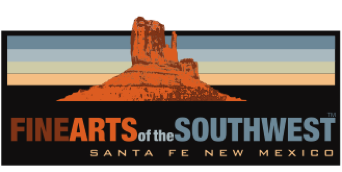 © 2010-2021 by Fine Arts of the Southwest, Inc. All rights reserved.
Unauthorized reproduction or use is strictly prohibited by law.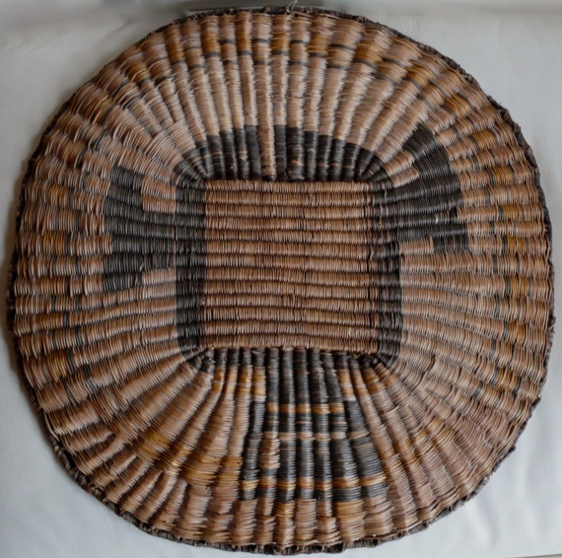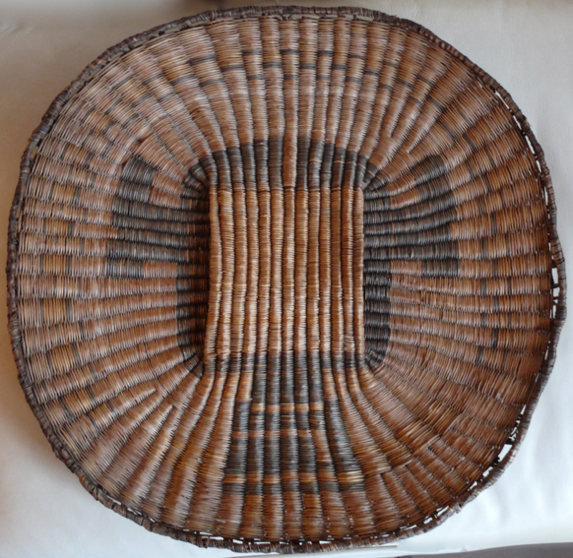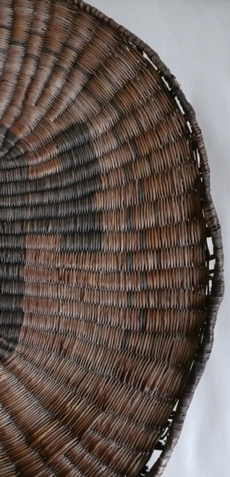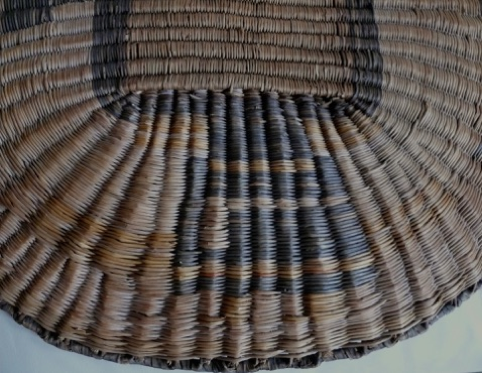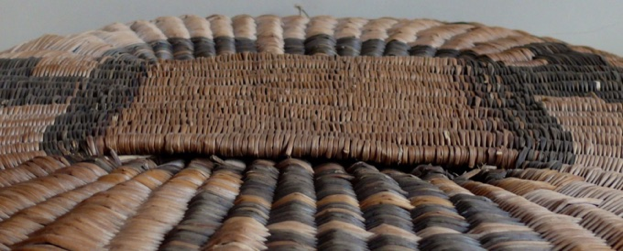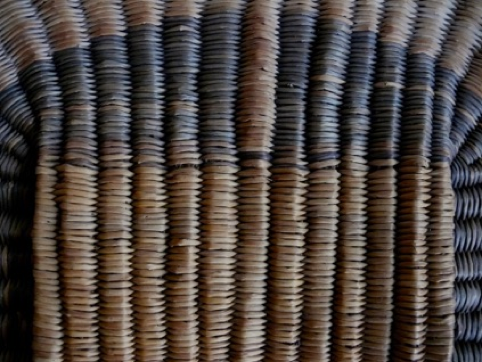 An unusually large Hopi Third-Mesa style woven
wicker basketry plaque with an image of an unmarried Hopi Maiden, circa 1925-1930
This is just a wonderful piece of early 20th Century Hopi material culture and abstract modern art at the same time. This fine Third-Mesa style woven wicker basketry plaque is of an unusually large size, a full 19 1/2" in diameter, making it the single largest of these plaques that we have ever seen and it is also of exceptional artistic and technical quality. The Female figure is most beautifully depicted with her distinctive side "Maiden" hair whorls. Interestingly, she was depicted without specific reference to her eyes which gives the face an interestingly abstract, almost universally human quality as if she represents the beauty and spirit of all women everywhere.
The plaque is very finely woven and it is in excellent original condition, especially for its eight-to-nine decades of age. It has a marvelous, mellow, aged appearance with an even and subtle fading to various colors, which, unusually, also includes the presence of fairly rare Kaolin white clay paint. There are only a very few tiny, nearly un-noticeable breaks in the wicker weave. This historic plaque is a very beautiful and culturally meaningful art object with an extremely evocative and powerful presence.
Price $1,850