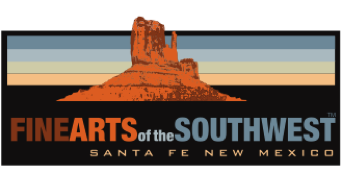 © 2010-2022 by Fine Arts of the Southwest, Inc. All rights reserved.
Unauthorized reproduction or use is strictly prohibited by law.
A beautiful large vintage Navajo tufa-cast
silver and turquoise pendant, c.1940's-50's
This one is a real beauty. It's got everything one could ever want in such a piece; a gorgeous design, large and impressive size, exceptional craftsmanship, excellent vintage condition and that elusive quality known as "Zat" hard to define, but you know it when you see it.
The pendant is beautifully tufa cast, a painstaking traditional procedure that can only be pulled off this well
by a master, with the ideal combination of strength and delicacy that distinguishes fine tufa casting. It has a lovely and graceful oval shape and four-part design and is set in the center with a beautiful sky-blue high-domed turquoise cabochon stone. We are not certain of which mine this beautiful blue stone came from, possibly Arizona's Sleeping Beauty Mine.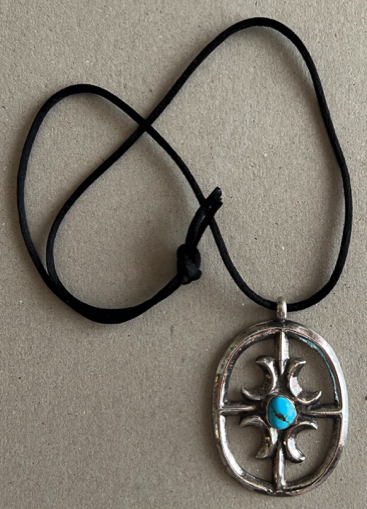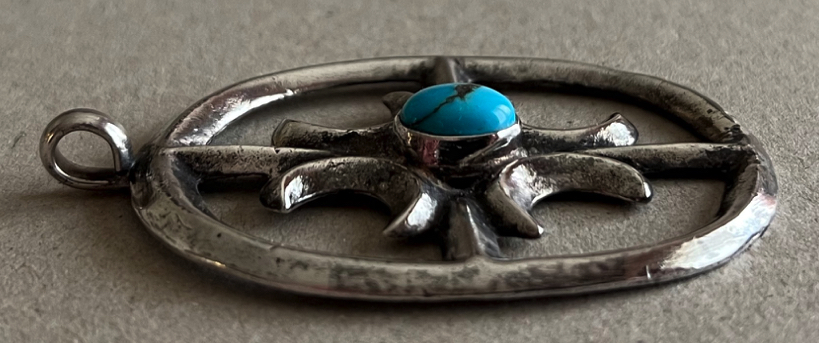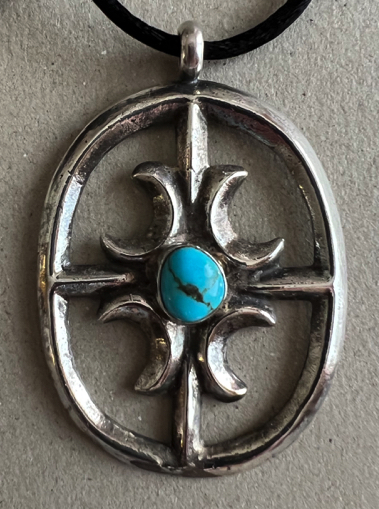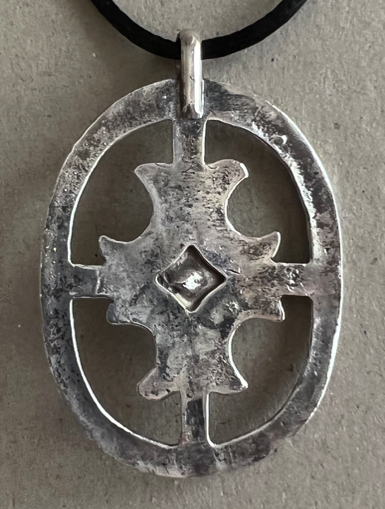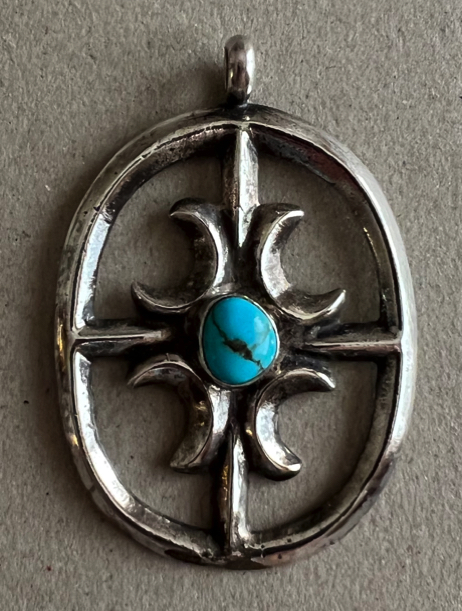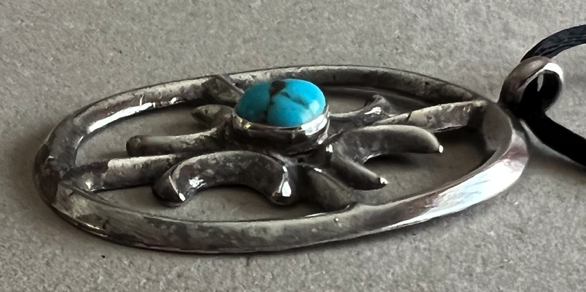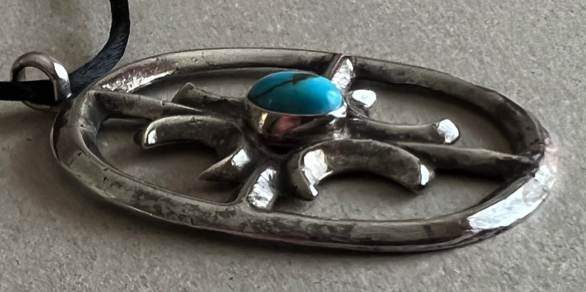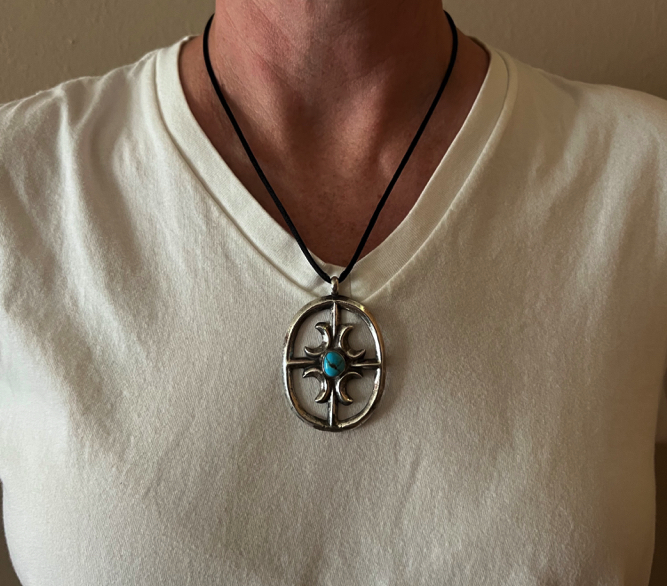 The pendant measures a very good-sized 2 1/2" in height including the bail and is 1 3/4" in width at its widest point. It weighs a very comfortable 25 grams or 7/8 ounce. The pendant is in excellent original vintage condition. We have included a length of black silk jewelry cord with the purchase of the pendant but it could just as easily be worn on a leather thong or a silver chain, if desired.
This pendant is a beautiful, very easy to like and very easy-to-wear historic piece. It can be
just as easily dressed up with a dress or dressed down with a tee shirt and jeans.
SOLD