© 2010-2023 by Fine Arts of the Southwest, Inc. All rights reserved.
Unauthorized reproduction or use is strictly prohibited by law.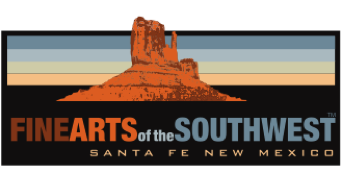 NOTE: New Mexico residents and residents of other states without a valid, tax-exempt certificate must pay New Mexico sales tax on all items purchased on this website and delivered in New Mexico.
These are the most recent items that we have listed on our website. Each piece here also appears in its own respective category, i.e. Pottery, Jewelry, Furniture etc. These items will remain on this page for approximately two weeks after which a new selection of "Latest Items" will take their place.
***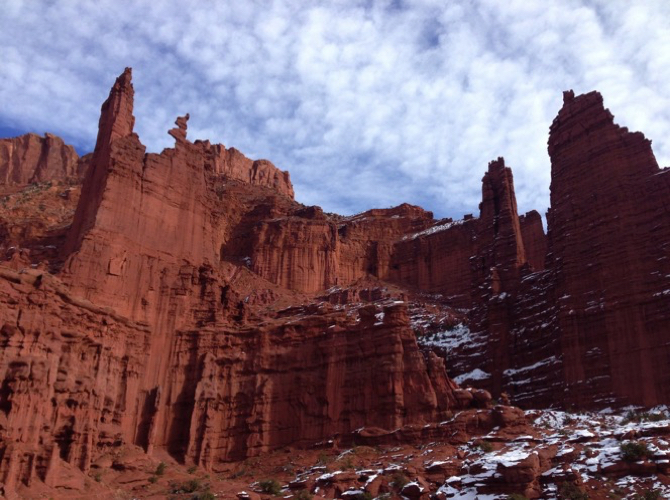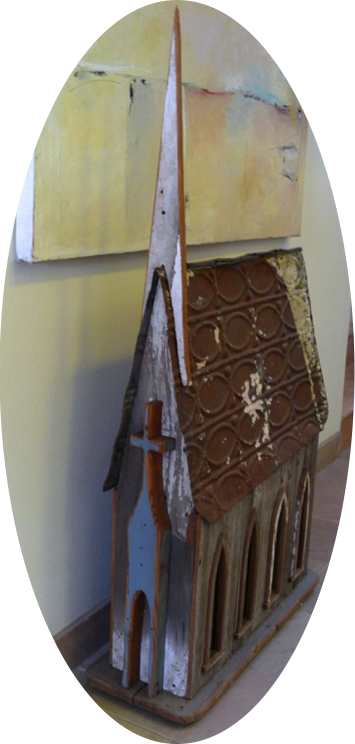 A unique vintage New Mexico Folk Art wooden church sculpture or architectural model with a pressed tin roof, c. 1920's
ex: Carlos Vierra Estate, Santa Fe, New Mexico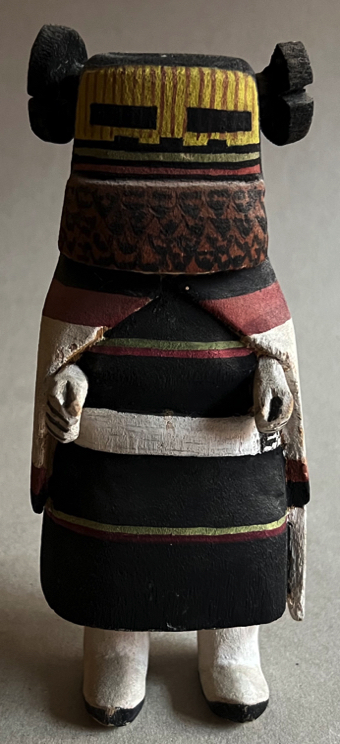 A vintage Hopi Hemis Kachin-Mana Kachina doll, possibly by James Kewanytewa (Jimmy K.) c. 1930's-40's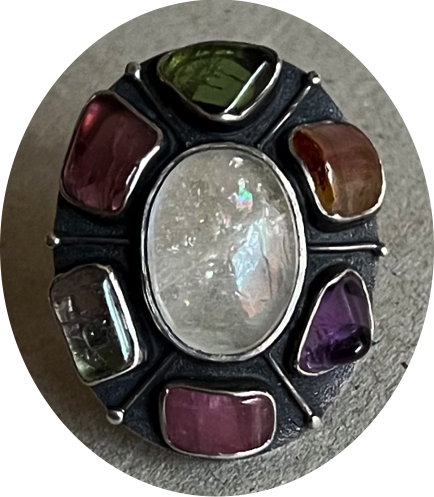 A large Modernist silver cocktail-style ring set with multi-colored, semi-precious stones by H. Fred Skaggs, Scottsdale, AZ, c.1950's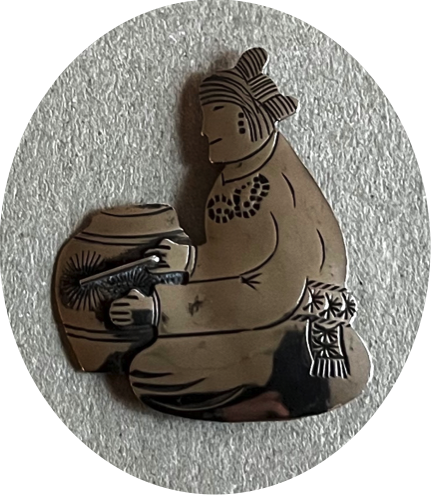 A unique and beautiful Fred Harvey Company Trading Post-era Navajo or Pueblo Sterling silver figurative pin
of an Indian pottery-maker, c.1930's-50's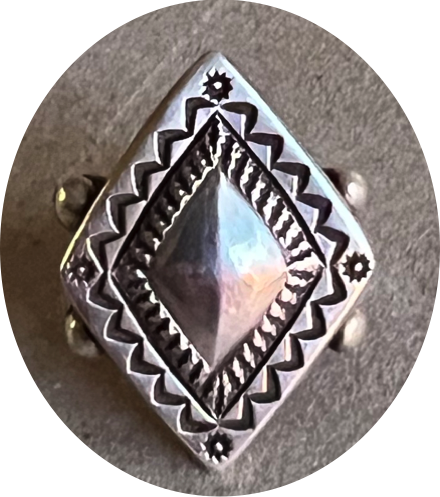 A very finely hand-wrought Navajo Coin ingot-silver platform-style ring by Perry Shorty, c. 2020