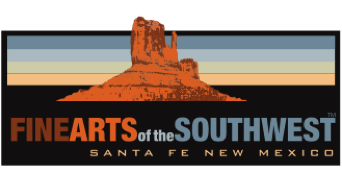 © 2010-2022 by Fine Arts of the Southwest, Inc. All rights reserved.
Unauthorized reproduction or use is strictly prohibited by law.

A very fine vintage Lloyd Kiva New
and Charles Loloma handbag, c.1950's
Let's talk about a marvelous collaboration between two brilliant artists. In the 1950's Native American fashion impresario Lloyd Kiva New (1916-2002) commissioned his Hopi friend and colleague Charles Loloma (1921-1991) to create a series of metal ornaments for his line of custom handbags to be sold on an individual order basis in his Scottsdale Arizona atelier.
The bags were crafted by Lloyd Kiva for his select group of clients and each bag has a special handwritten inset tag indicating for whom it was originally made. This handbag's tag says that it was "Styled for Eliot Sugerman by Lloyd Kiva". These bags are extremely rare and difficult to come by today and are especially difficult to come by in this very good original condition. They are after all, going on 65-70 years of age and many were clearly loved a lot by their successive owners over the decades.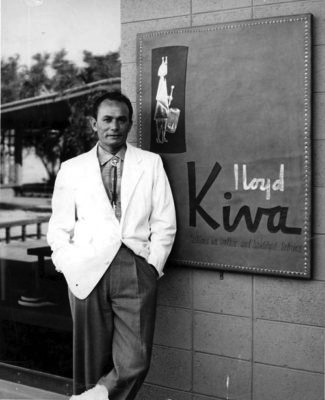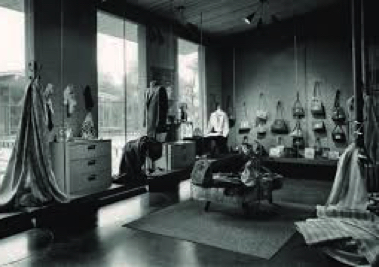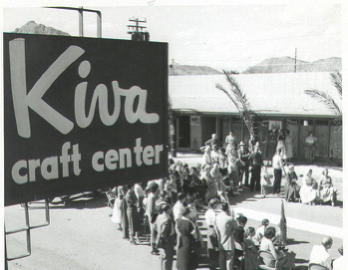 This bag is hand-crafted in a beautiful and supple dark navy blue leather with a lemon yellow leather interior in an excellent size which conveniently can be carried in a number of ways, in the hand, on the arm or over the shoulder. The bag proudly features in its very center a cast brass central ornament with a somewhat geometric design created by the renowned Hopi jewelry artist Charles Loloma.
The body of the handbag measures 9" in width, 8" in height and approximately 5" in depth. The somewhat loosely wrapped leather handle rises 4 1/2" above the top of the bag. The bag is in very good, but definitely worn condition with some slight visible areas of abrasion. The interior is remarkably clean with no stains or spots. The interior features three separate pockets; a zipper pocket, a ruched pocket and a flat pocket.
This bag is a fashion and artistic icon; a very beautiful and easily wearable classic and wonderful piece
from the fertile minds and talented hands of two of Native America's most brilliant and influential artists.
SOLD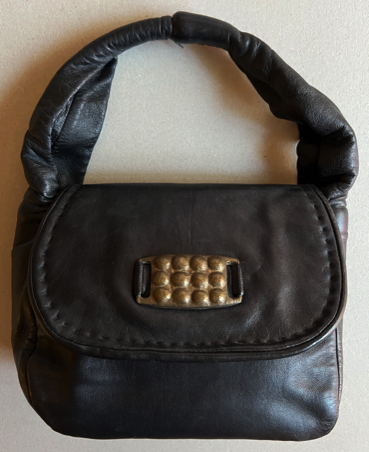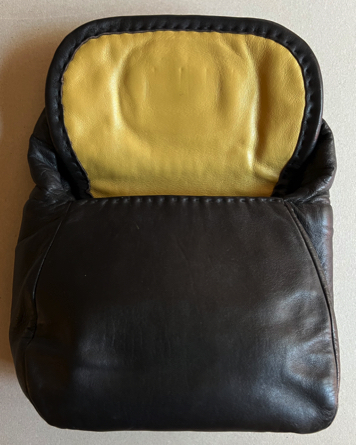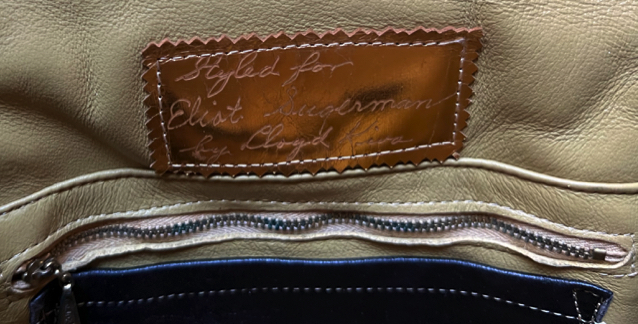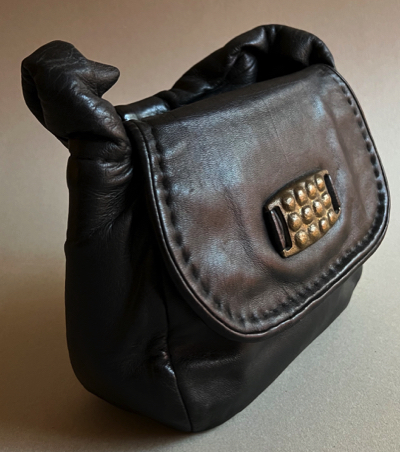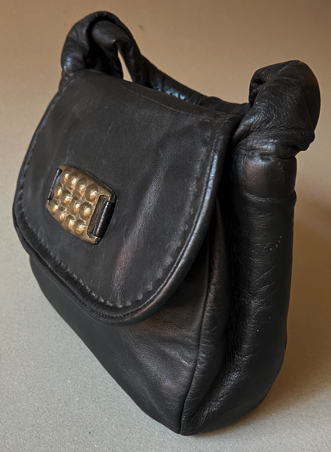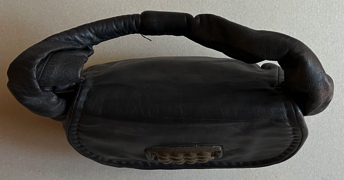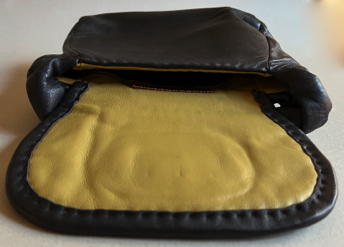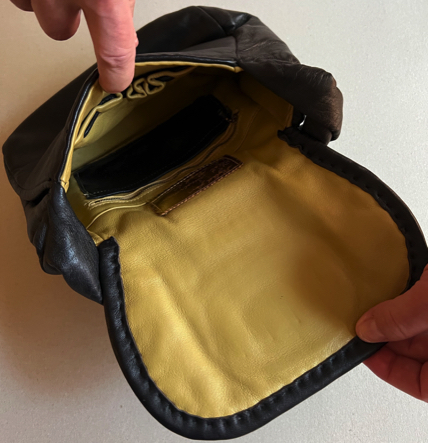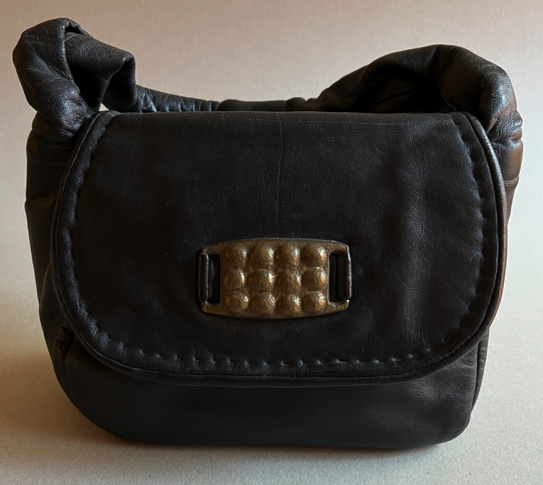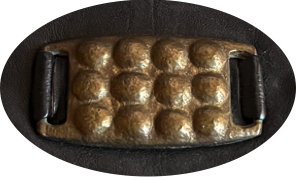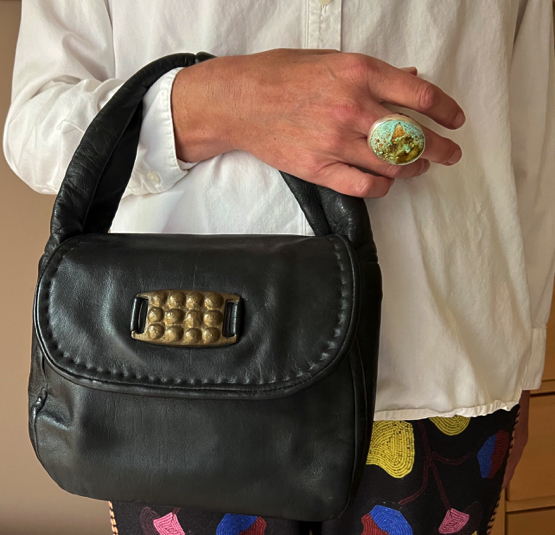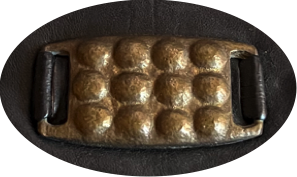 At center, Lloyd Kiva New in front of his atelier, c. 1950's. At left, the interior of the atelier with a display of handbags such as this one hanging on the rear wall. At right, exterior view of the Kiva Crafts Center in Scottsdale, Arizona.
Left photo source and © Santa Fe New Mexican. Center photo source and © Albuquerque Journal. Right photo source and © Scottsdale Historical Society.