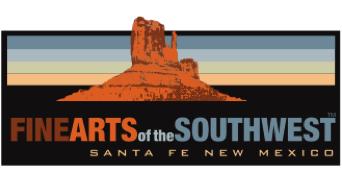 © 2010-2022 by Fine Arts of the Southwest, Inc. All rights reserved.
Unauthorized reproduction or use is strictly prohibited by law.

A stunning pair of Navajo silver and Nevada
turquoise earrings by Mark Chee, c.1960's
The skilled hand of the renowned Navajo master silversmith, Mark Chee (1904-1981) is pretty evident here in these dramatic earrings, these are statement pieces that make the point pretty powerfully. They've certainly got style and presence to spare! Mark Chee liked to make things big and bold and he certainly succeeded here.
The beautifully-matched Nevada spiderweb turquoise stones in the earrings are exceptionally striking, we are not completely certain but we believe that the stones are most likely either Indian Mountain or Pilot Mountain, Nevada. Whichever, they are intensely colored and most beautifully matrixed. Chee fashioned beautifully scalloped silver bezels in which to set them which highlight them perfectly. The scalloped silver bezels are then set upon a silver bezel platform which subtly outlines the bezels to a lovely effect.
The earrings measure a sizeable 1 1/4" in height and 1" in width. They weigh 14 grams or 1/2 ounce each. They are in excellent original condition and they are both properly signed with Mark Chee's customary hallmark of his last name "Chee" inside a profiled bird's head. The earrings still retain their original clip closures which are still in good working order. If one desired to convert them to posts, this could be readily done by a qualified professional jeweler.
Immediately command any room you enter with these exceptional and historic ear ornaments. They're a serious style alert!
SOLD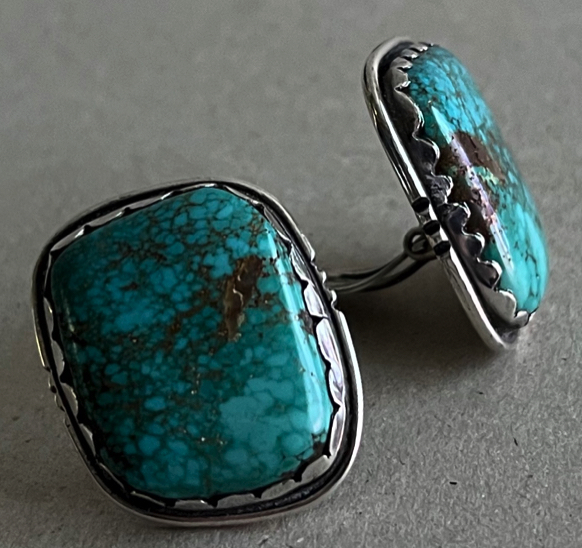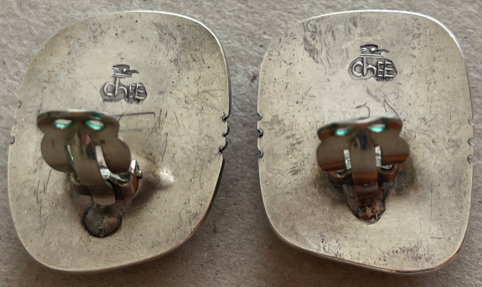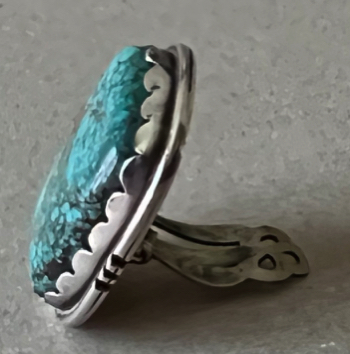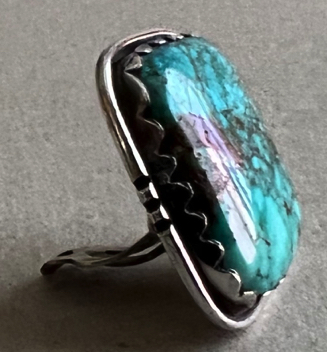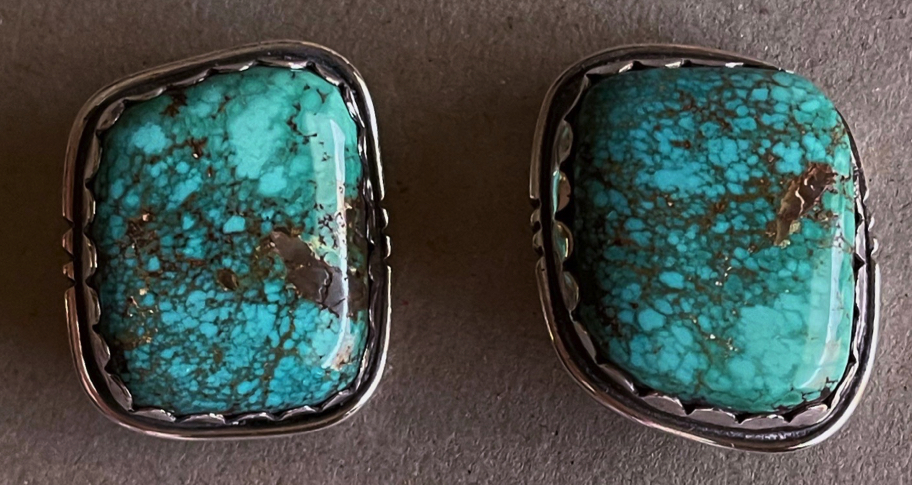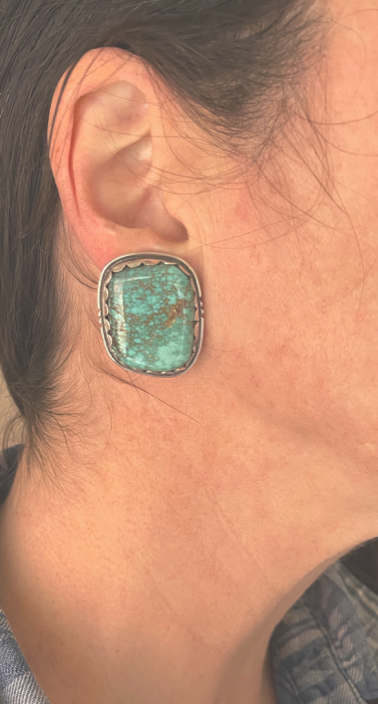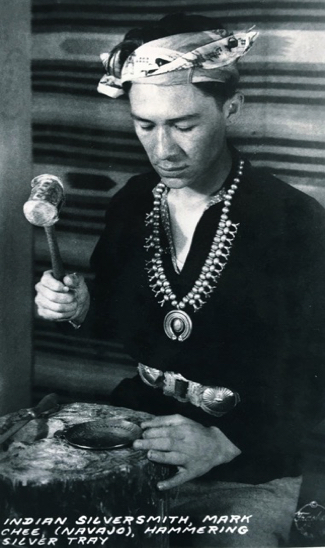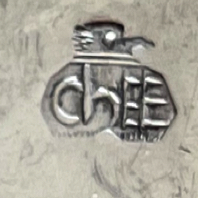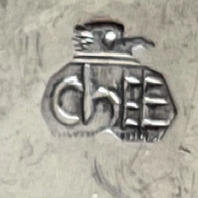 Mark Chee at his bench, Santa Fe, c. 1940's.
Photo copyright Frasher's Foto Postcards, Pasadena, CA