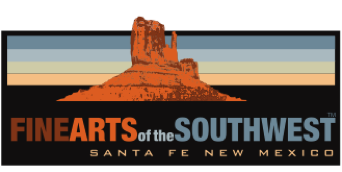 © 2010-2021 by Fine Arts of the Southwest, Inc. All rights reserved.
Unauthorized reproduction or use is strictly prohibited by law.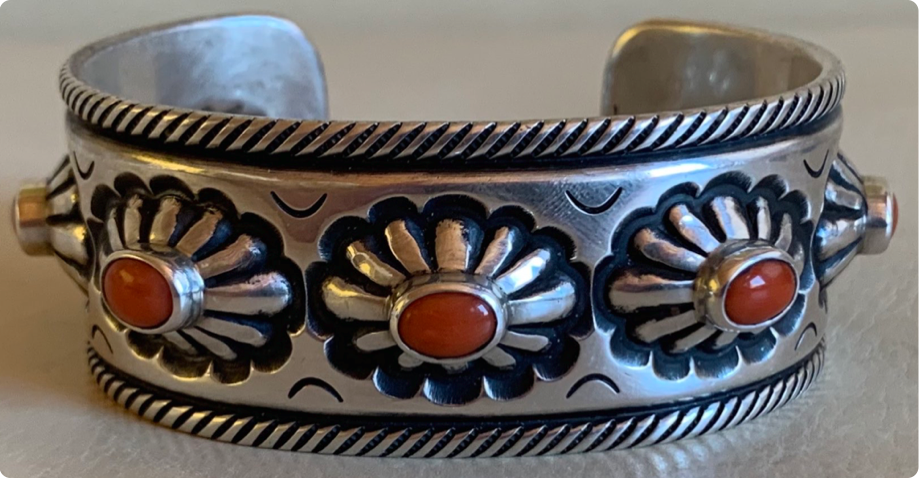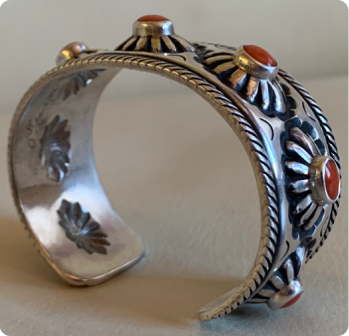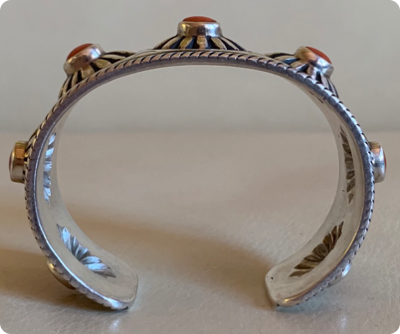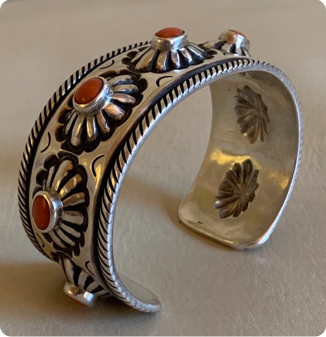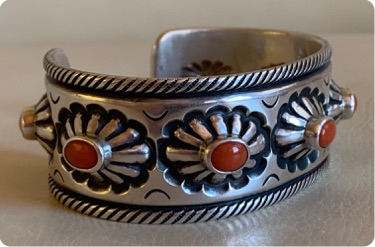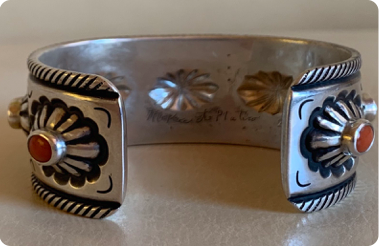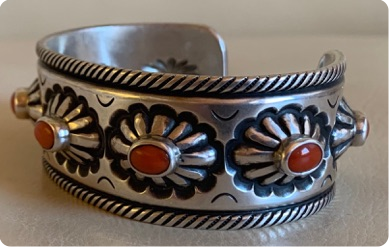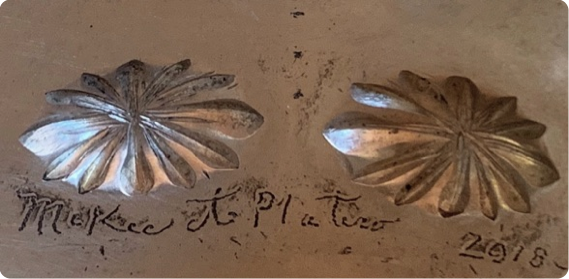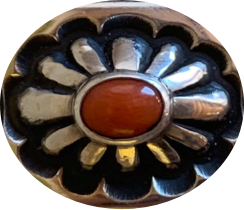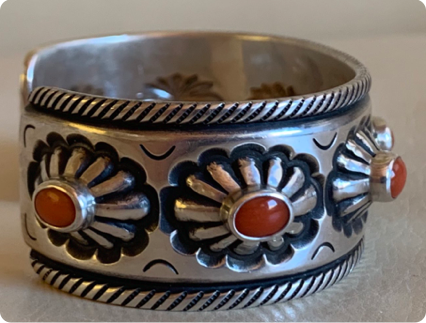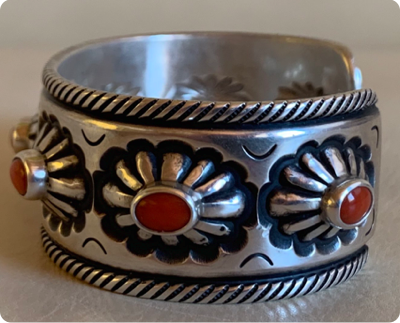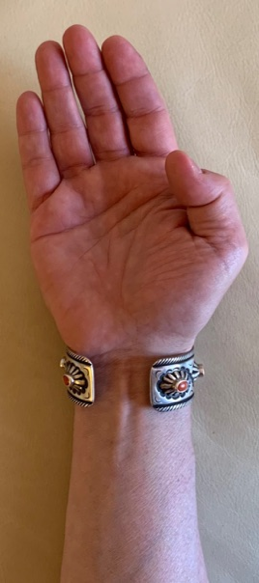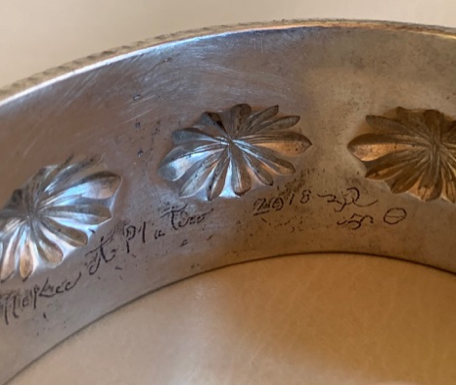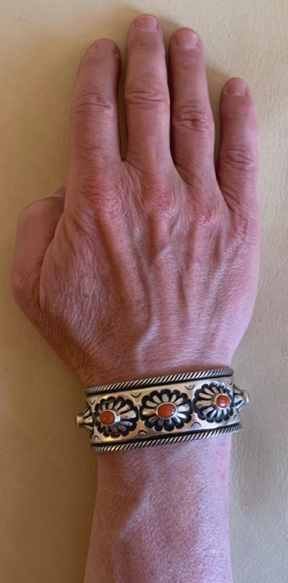 An outstanding repousseed and stamped Navajo silver
and red coral cuff bracelet by McKee Platero, 2018
The extraordinary hand of the esteemed master is quite abundantly in evidence here. McKee Platero is the Rembrandt of Navajo silver so to speak, an artist of exceptional almost unearthly ability in the quality of his artistic expression and mastery of technique. And, McKee who was born in 1957 in not a spring chicken any longer particularly in a field as physically arduous and taxing as making Navajo silver. And, he doesn't make just any garden-variety Navajo silver; its heavy, often cast-ingot, deeply repousseed and profusely stamped Navajo silver pieces which are excruciatingly difficult in terms of their sheer physical effort, extreme hand/eye coordination and steady control. Given all this, one might naturally assume that with more than 45 years of silversmithing under his concho belt that McKee Platero might now be slowing down a bit, but as witnessed by this incredible bracelet from 2018 the master just keeps right on going making masterpieces.
And, this one is about as challenging as it ever gets; it's big, it's heavy, it's solid, it's thick, cast-ingot silver and it has no less than seven extremely deep and highly-detailed repousseed panels. You have to wield a hammer like the mythical Old Norse God, Thor, in order to be able to do this. We have seen McKee Platero do this with our own eyes and, believe us, it's an awe-inspiring (and somewhat terrifying) sight indeed. Then there's the perfectly chiseled and precisely stamped borders all the way around the top and bottom of the bracelet each consisting of maybe a couple hundred separate immaculately-executed stamps. Some light rocker engraved "framing" lines are the finishing touch perfectly accentuating the seven oval-shaped highly domed panels which have all been finely filed and finished and set with seven lovely matched high-grade red Mediterraean coral stones. It's an artistic and technical tour de force all the way around, in every aspect.
The bracelet measures 1 1/6" in width all the way around. It is 3/16" in height from the underside of the silver shank to the top of the coral stones. The inner circumference end-to-end is on the larger size at 6 1/8" and the gap between the terminals is 1 1/8" for a total interior circumference of 7 1/4". The bracelet weighs an impressive 107 grams or 3 3/4 ounces. The bracelet is most beautifully and artfully signed "McKee Platero" in Platero's beautiful cursive script on the interior with an electric pen. It is also dated "2018" and is further marked with McKee's longtime insignia of three dots in a row signifying his deep fascination with the beauty of the "belt" of the constellation Orion in the night sky. Around the signature and the date Platero has also placed several whimsical and artistic doodles which he has done increasingly on certain of his pieces over the past several years.
Like a late-period Picasso or Monet, this fabulous bracelet has all the elements of the master's touch which has not in any way receded, but to just the opposite has in many ways been enhanced with experience and the passage of time.
Price available upon request