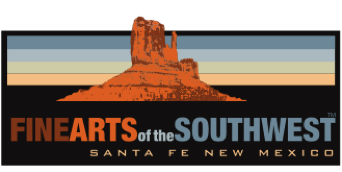 © 2010-2021 by Fine Arts of the Southwest, Inc. All rights reserved.
Unauthorized reproduction or use is strictly prohibited by law.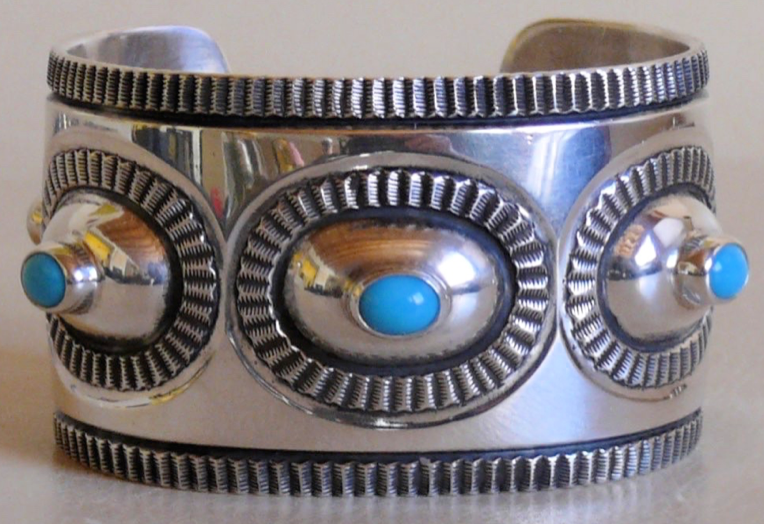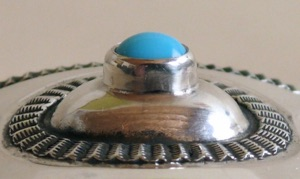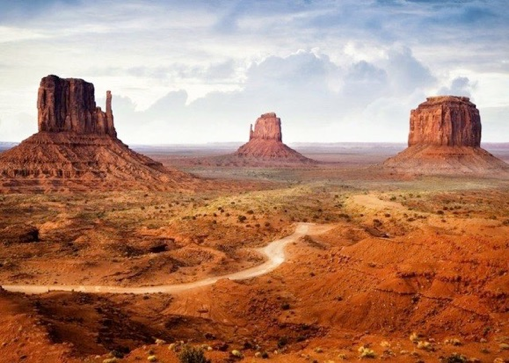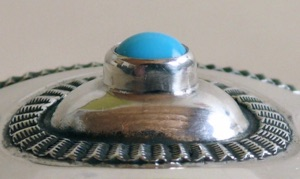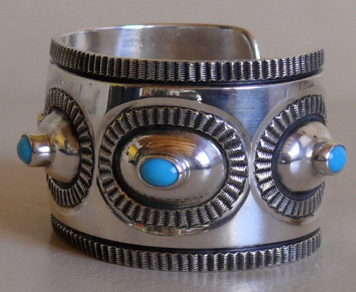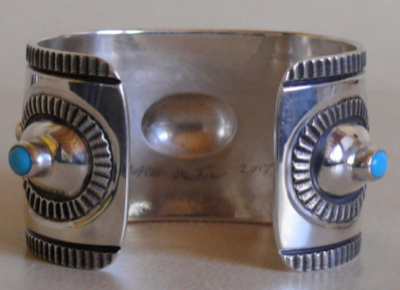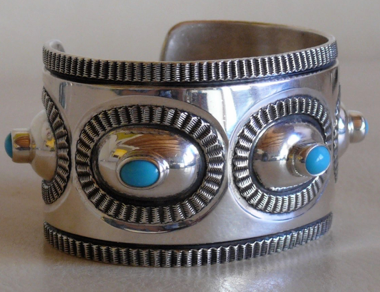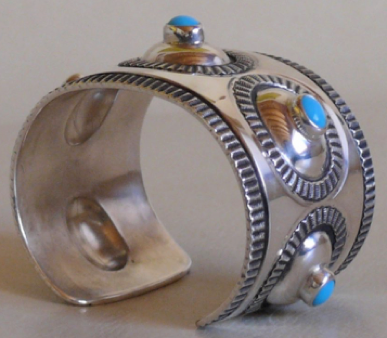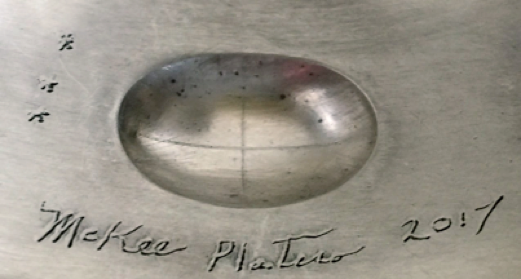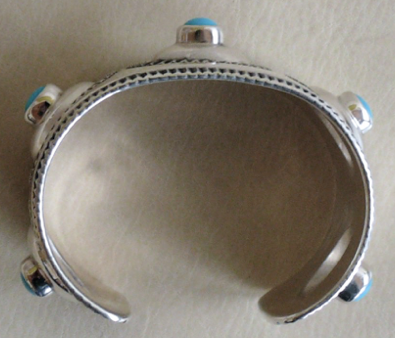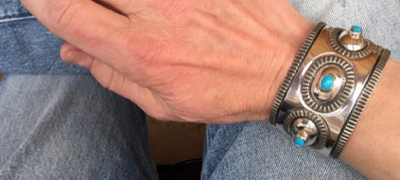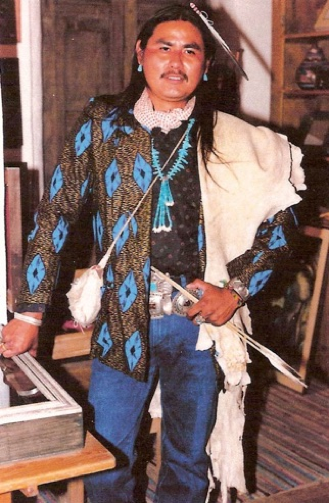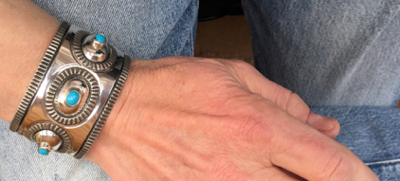 A monumental Navajo silver and turquoise
cuff bracelet by McKee Platero, 2017
This is certainly one of the most interesting of McKee Platero's pieces that we have ever seen in the 30-plus years that we have been buying and selling his work. The unique and striking design of this bracelet features five very highly-repousseed or domed oval-shaped panels each of which is completely surrounded by matching borders of extraordinarily rich and extremely detailed stampwork designs. Set atop each of these five raised silver "buttes" is a beautiful oval piece of clear sky-blue turquoise. We use the word "buttes" very deliberately here because the profile and shape of these highly-raised repousseed designs so strongly remind us of the imposing appearance and majesty of the beautiful sandstone buttes rising sharply and dramatically above the desert floor in the spectacular area of Monument Valley on the Utah/Arizona border, a place of deep historic, cultural and spiritual meaning and identity to the Navajo people.
The pure blue stones atop the "buttes" suggest the matchless blue of the Monument Valley skies. The quality of the repoussees and stampwork designs in this piece are a simply masterful display of the almost otherworldly skill and control that McKee Platero possesses, literally light-years beyond that of anyone else. It is precisely pieces such as this one which have made Platero a silversmithing legend in his own time around the world, particularly in Japan where he has an especially passionate group of devotees.
East and West Mitten Butte and Merrick Butte in Monument Valley
Navajo Tribal Park on the Utah/Arizona border.
Photo source and © Utah Department of Tourism
"Platero comes from a family of silversmiths, his grandfather and his
uncles were known for their heavy silver jewellery with deep and precise stampwork, and Platero continues this tradition"
-The British Museum
The bracelet is finely set with five beautiful, matched, oval-shaped, clear blue turquoise stones, most likely from the Sleeping Beauty Mine in Arizona, a turquoise variety Platero values and prefers for its clear
vivid sky-blue color. The bracelet measures 1 1/2" in width all the way around. The inner circumference end-to-end is 5 3/4", the gap between the terminals is 1" for a total interior circumference of 6 3/4". The five repousseed silver "buttes" rise about 1/2" in height. The bracelet weighs a very substantial 117 grams or 4 1/8 ounces and it has a very satisfying and comfortable solid feeling on the wrist.
The bracelet is in pristine original condition and it is properly and most artfully signed on the interior with a unique, hand-etched rendition of McKee Platero's full name accompanied by a hand-etched version of his customary three-dot or three stars insignia which signifies his deep identification with the three stars in the belt of the famous constellation of Orion in the night sky. The bracelet was purchased directly from McKee Platero in 2017.
This bracelet is a piece which beautifully encapsulates Platero's extraordinary artistic vision, his impeccable, unparalleled craftsmanship and his unique imagination and deeply-felt Navajo identity. This bracelet is a true artistic treasure in every way; a remarkable repository and expression of extraordinary inspiration and incredible skill, history, culture and a lifelong devotion to excellence.
Price available upon request
McKee Platero in Santa Fe, circa 1998