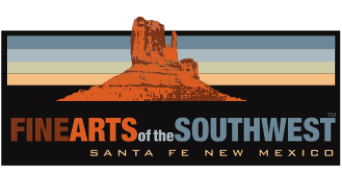 © 2010-2021 by Fine Arts of the Southwest, Inc. All rights reserved.
Unauthorized reproduction or use is strictly prohibited by law.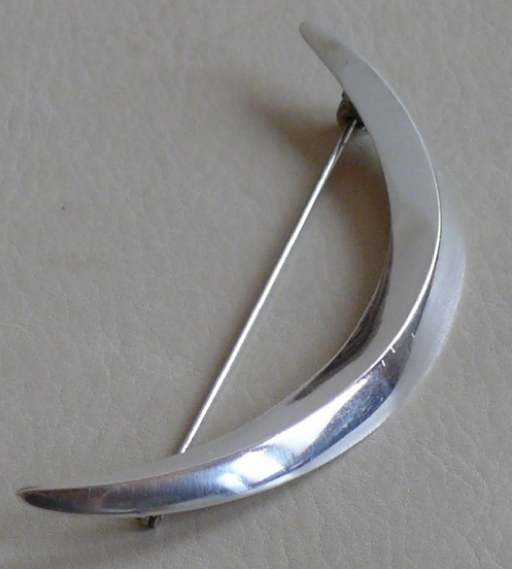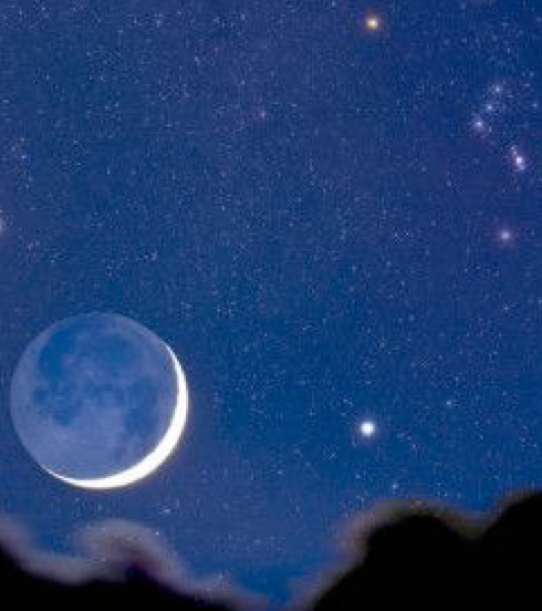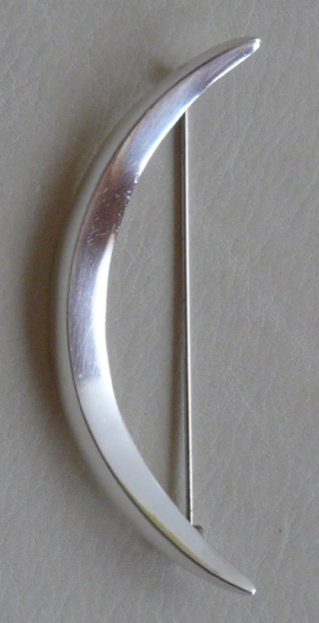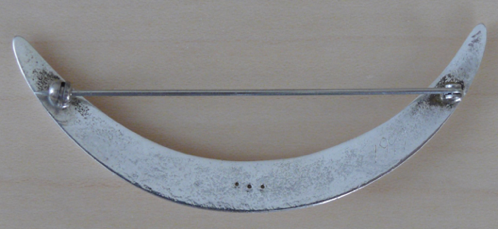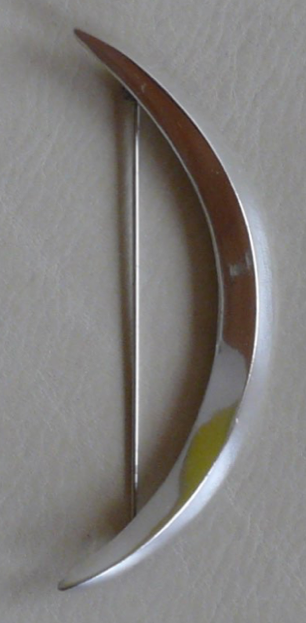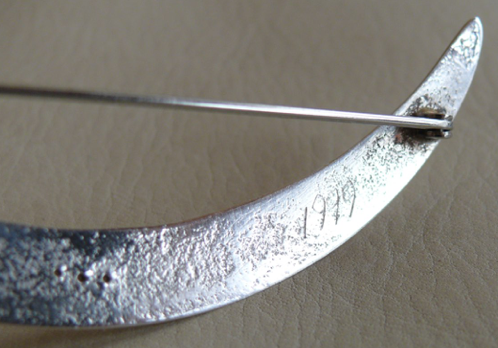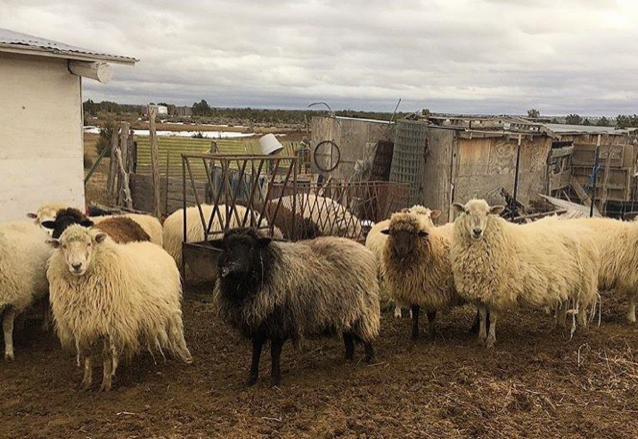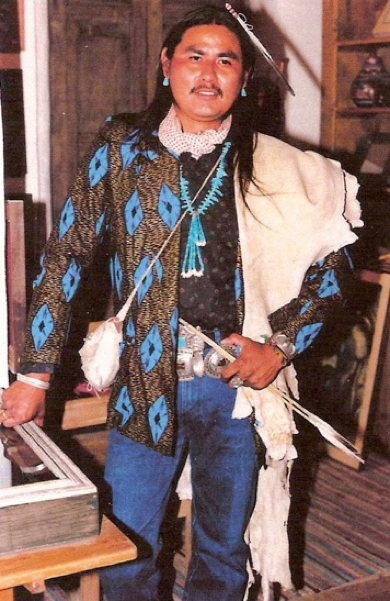 A contemporary Navajo tufa-cast silver 
"crescent moon" pin by McKee Platero, 1999
McKee Platero (b.1957) is one of the most revered and highly sought-after artists in the Native American art world today. After some 35 years as a brilliant silversmith, he has achieved an almost cult-like status, particularly in Japan, where he is renowned to the extent that people have literally tattooed his name and likeness on their bodies.
McKee's work is not represented by galleries anymore and he no longer exhibits at Santa Fe's annual summer Indian Market. Rather, he now only sells the extremely limited number of pieces which he makes each year directly to an increasingly eager select group of collectors and dealers around the world. This has poured even more fuel on the already intense burning demand for his very limited output, and particularly for his older pieces on the rare occasions they become available.
This beautiful tufa-cast silver crescent moon shaped pin is a meticulously-crafted, outstanding quality older piece of McKee's dating from 1999 and it has a splendid, finely-curved graceful shape and a very nice size and scale and weight. It is carinated along its entire length which catches the light beautifully giving a very pleasing contrast of light and shadow. Imagine how wonderful it would look wearing it in the evening on a black cocktail dress or on a black men's sport jacket! The hard decision many couples would have to make is who gets to wear it and when.
The pin measures an impressively-sized 3" in length and it is approximately 1" in width and it weighs 13.5 grams or
1/2 ounce. It is in excellent original condition with a very tiny nick or two and it is properly signed on the back with McKee Platero's characteristic "three-dot" hallmark which he has said was originally inspired by his sight of the "belt" of three bright stars in a row in the famous constellation of Orion the Hunter in the night sky as a young boy. Platero's deep and abiding love for the night sky is well reflected in the unique and luminous beauty of this Lunar pin. The pin is also nicely inscribed with the year "1999" in McKee's cursive hand on the back. This particular time period of the mid-1990's through the early 2000's is perhaps the finest period of McKee's long and distinguished career, in our opinions.
No Native American jewelry collection is complete without at least one piece from this master jeweler and being able to acquire one of McKee's superbly conceived and perfectly crafted pieces, especially such an elegant and beautifully Modernist piece as this one, particularly at such a price, should send you literally over the moon.
Price $1,850
McKee Platero in Santa Fe, c. 1999
McKee Platero's personal flock of sheep. So refined is Platero's
taste and aesthetic, that even his barnyard animals are beautiful.
Photo courtesy of and  © Tony Abeyta 2018