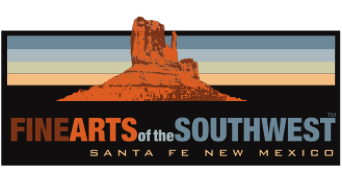 © 2010-2022 by Fine Arts of the Southwest, Inc. All rights reserved.
Unauthorized reproduction or use is strictly prohibited by law.

A striking pair of Southwest Modernist-style
copper and inlaid stone candlesticks, c.1950's-60's
This wonderful pair of Southwest Modernist "Desert" candlesticks are made from hand-hammered copper set with mosaics of various colored, rough-surfaced, natural stones in a beautiful palette of complementary desert hues ranging from tans to beiges to ochres, rust, sage, browns and grays.
The color and textural contrast between the metallic textured copper and the rough stone pieces is extremely pleasing. These candlesticks would be a perfect part of home decor anywhere, but would be particularly perfect somewhere in the desert Southwest or Southern California.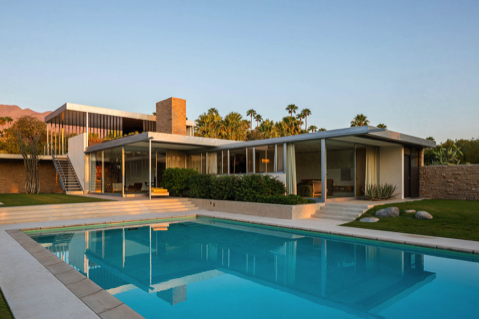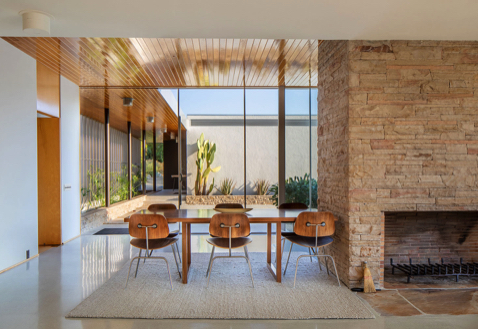 The 1946 Kaufmann Desert House by Richard Neutra, Palm Springs, California. These candlesticks would be right at home here.
Photo source and © Sotheby's International Realty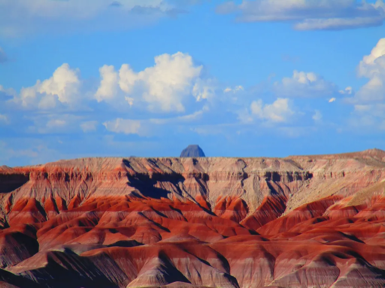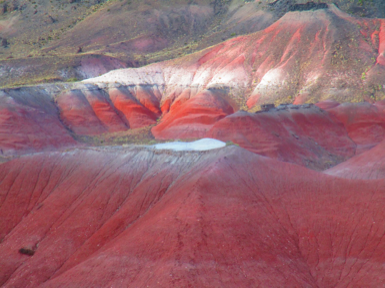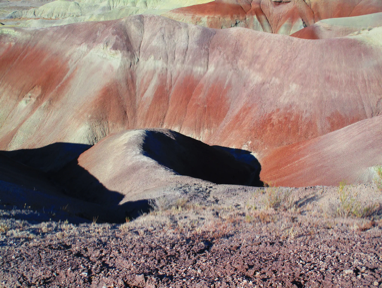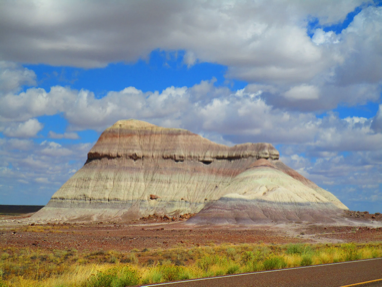 The candlesticks were beautifully crafted by an unknown artist or workshop, there is a signature or shop mark
carved into one of the stone panels near the bottom of each candlestick as shown below, but we do not recognize it.
The candlesticks measure 10 1/2" in height, 5" in width at the base and are 1 1/2" deep at the base.
The candlesticks are in excellent, completely original condition. The copper has developed a nice patina with age,
but could be easily polished to more brightness if desired. We will leave this decision to the next fortunate owner.
These candlesticks are elegant organic classic pieces of modern design; beautiful sculptural and functional forms evocative of the timeless desert.
SOLD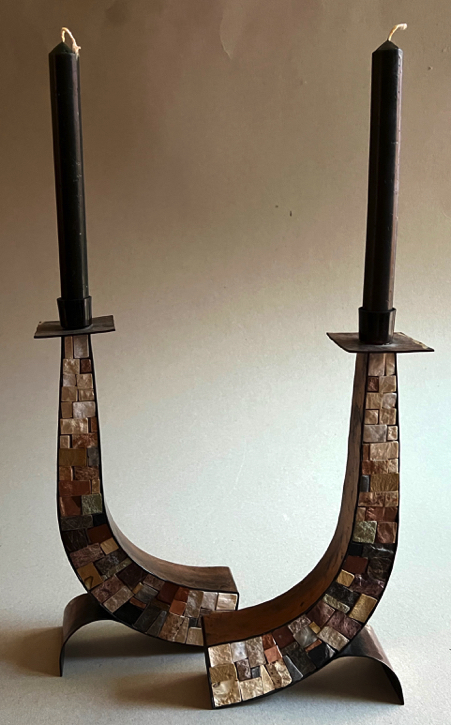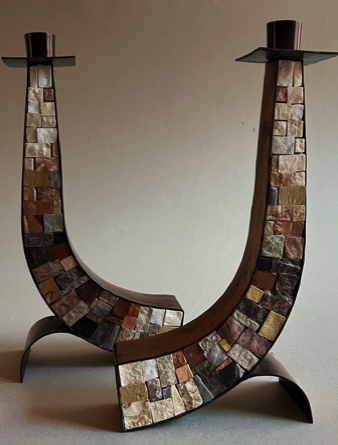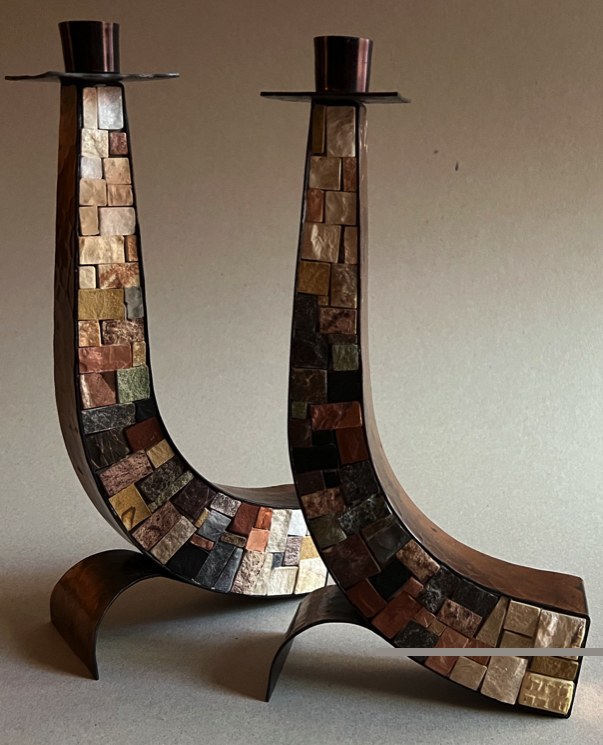 Painted Desert photos source and © AZ Wonders