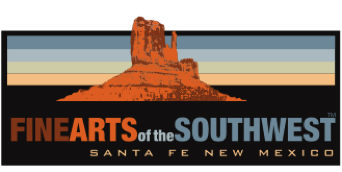 © 2010-2021 by Fine Arts of the Southwest, Inc. All rights reserved.
Unauthorized reproduction or use is strictly prohibited by law.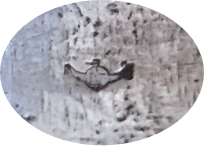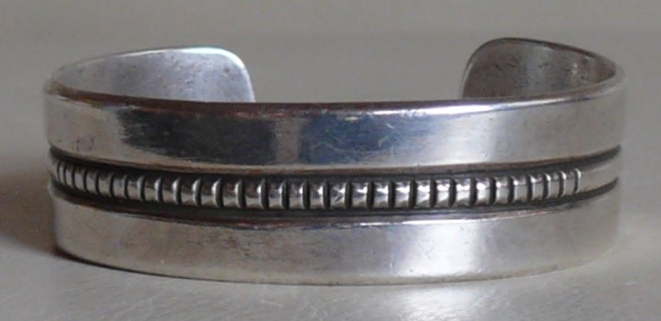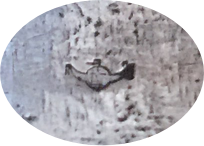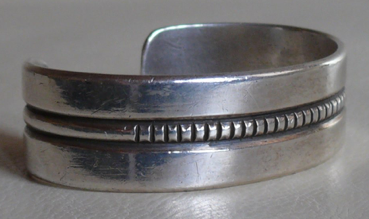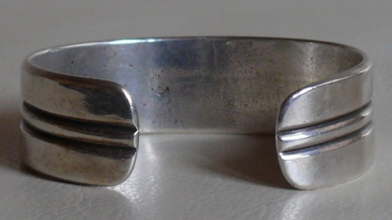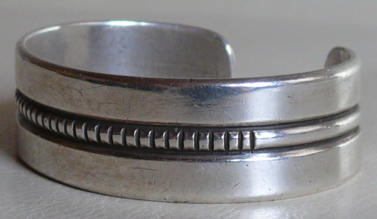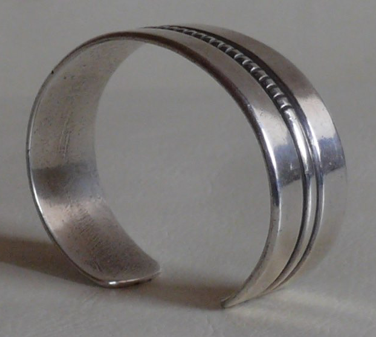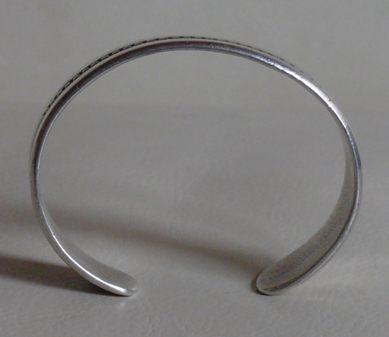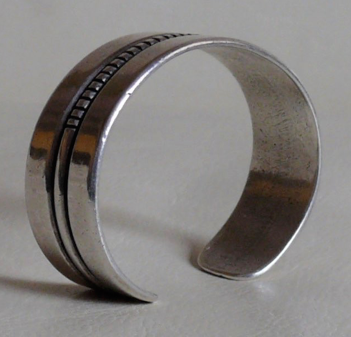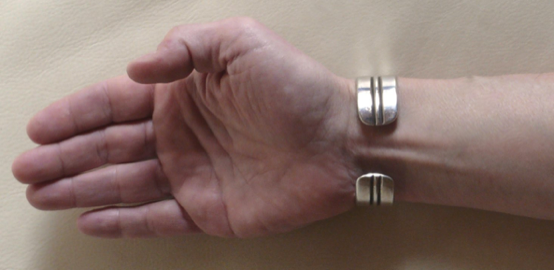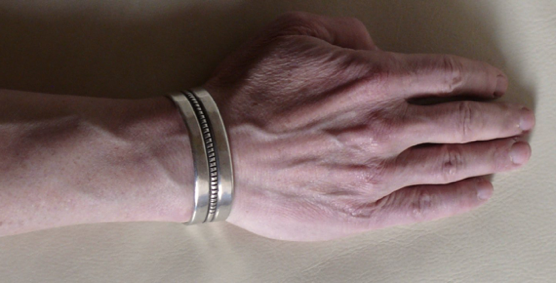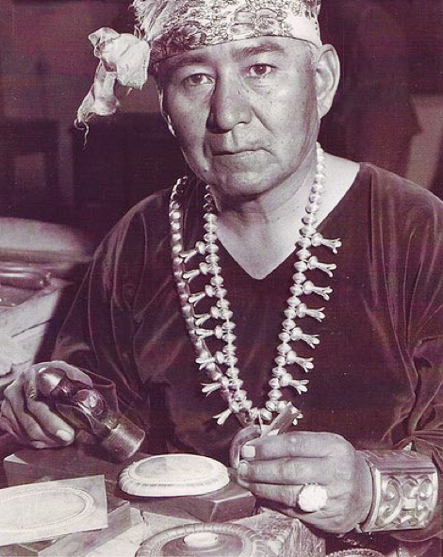 An exceptional, early Navajo Arts and Crafts Guild
Modernist-style ingot-silver cuff bracelet, c.1940's
The best of the Navajo Arts and Crafts Guild's silver work is some of the finest Navajo silver ever created. Established in 1941, the Navajo Guild was a virtual all-star silversmithing team recruited and led by their Co-Founder, legendary Manager and chief home run hitter, Ambrose Roanhorse (1904-1982). The NACG's silver work emphasized traditional Navajo craftsmanship; restrained and spare decorative designs, a predominance and reverence for all-silver pieces without the use of too many or any stones, and, above all, a distinctly Modernist, elegant, clean, streamlined appearance; emphasizing and understanding the techniques and designs of classic traditional Navajo silver work while respectfully and appropriately modernizing it.
And was it ever a success! The finest work of the Guild, like this marvelous cuff bracelet, is truly sensational and many of the great silversmiths who anonymously created it (Only the Guild's distinctive "Horned sun" hallmark was ever allowed on Navajo Guild jewelry.) went on to remarkable and distinguished careers on their own, artists such as Kenneth Begay, Allan and George Kee, Jack Adakai and Lewis Lomay. To read more about the Navajo Guild, please click here.
The cast-silver shank of this bracelet measures 3/4" in continuous width all the way around, tapering in very slightly at the terminals and is about 1/16" in thickness. The inner circumference end-to-end is 6" and the gap between the terminals is 7/8" for an overall interior circumference of 6 7/8". The bracelet weighs a very nice-feeling and comfortable 55 grams or 1 7/8 ounces. The silver has the mellow, beautiful, bright white gleaming look of older cast-ingot coin silver and the elegant line of restrained stamped and chiseled designs down the center sets it all off perfectly. The bracelet is properly signed with the Navajo Guild's distinctive hallmark.
The bracelet is in excellent condition overall with the assorted scratches and nicks one would expect with a well-loved piece of its 70 or so years of age and it has a lovely soft patina from its decades of age and use.
This bracelet, as the saying goes, is "Da Kine", a gorgeous gem of historic Navajo silversmithing. It is a "go-to" kind of piece that always looks and feels terrific. It will be a lucky person indeed who acquires this one.
Price $1,950
Ambrose Roanhorse, Co-Founder of the Navajo Guild, c. 1950