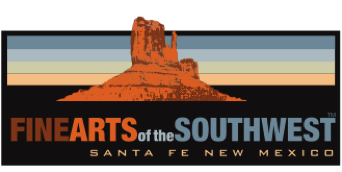 © 2010-2022 by Fine Arts of the Southwest, Inc. All rights reserved.
Unauthorized reproduction or use is strictly prohibited by law.

A "Fred Harvey Company" Tourist-style
Navajo silver cuff bracelet with turquoise
and black jet, c. 1940's
This is a wonderful example of a tourist-era Navajo bracelet also made with a somewhat older-style sensibility, this attractive cuff has a beautiful, hand-cut, rectangular-shaped, central stone of Acoma black jet flanked by two blue-green turquoise cabochon stones with light brown matrix, possibly Cerrillos, New Mexico or King's Manssasa from Colorado or Fox Nevada. There is wonderful, Fred Harvey tourist style stampworked designs all over the silver shank using the typical motifs of the time period; chevrons, crescents, arrows and thunderbirds.
The bracelet measures 3/4" in continuous width all the way around. The inner circumference end-to-end is 5 1/8" and the gap between terminals is 1 3/16" for a total interior circumference of 6 5/16". The bracelet weighs a very comfortable 30 grams or 1 ounce and is in excellent original condition.
This bracelet is a great-looking, extremely wearable piece from a fascinating and romantic period of Southwestern history, this bracelet was likely first acquired by a train traveler on the Santa Fe railroad's Super Chief or a couple on their summer driving vacation on old Route 66 from a Fred Harvey Company trading post such as the Indian Room at Albuquerque's Hotel Alvarado or The El Navajo Hotel in Gallup or The Hopi House at the Grand Canyon.
Price $725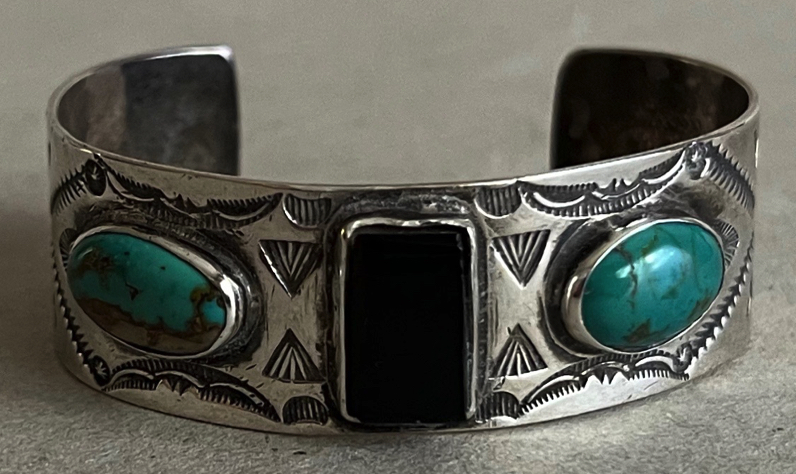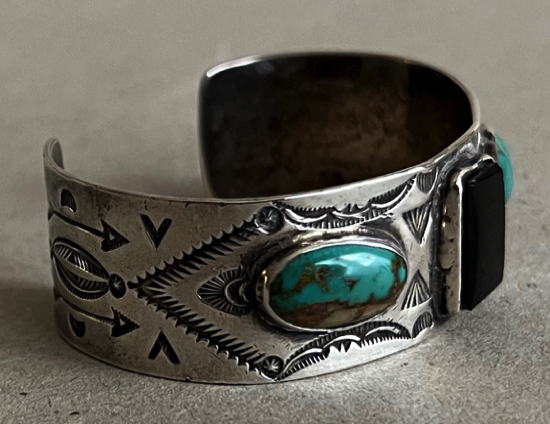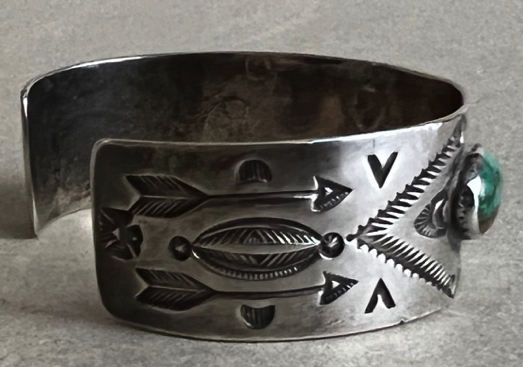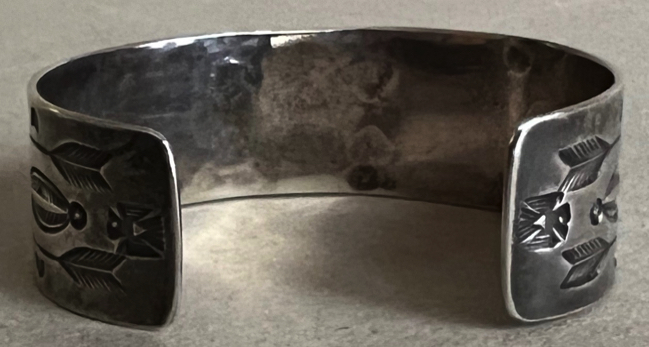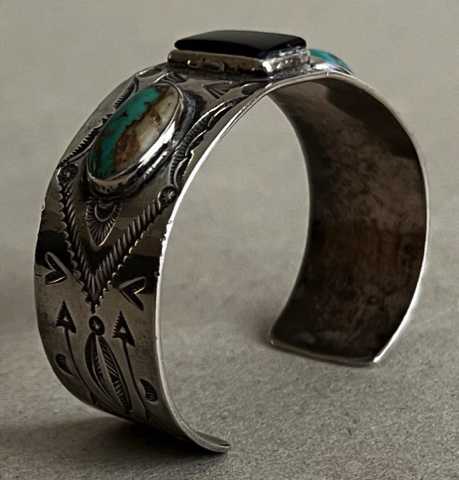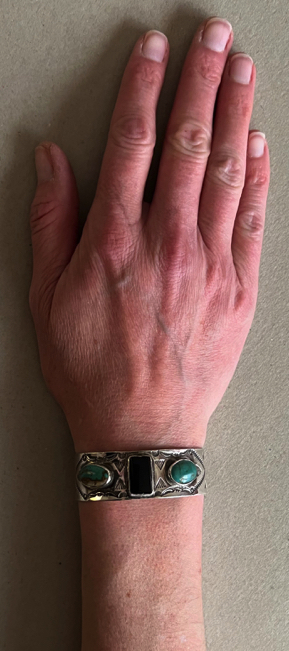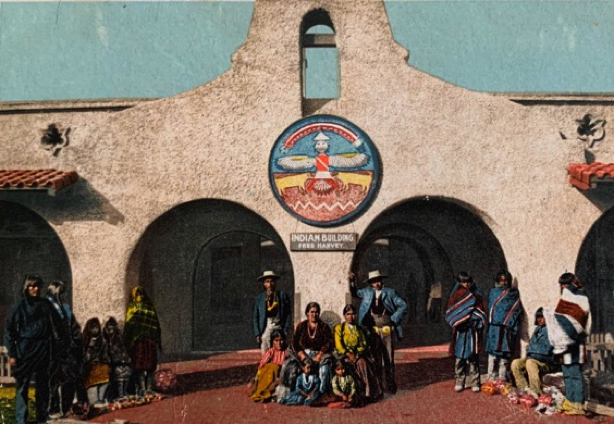 The Fred Harvey Company's Indian Building at The Hotel Alvarado, Albuquerque, NM, c. 1906