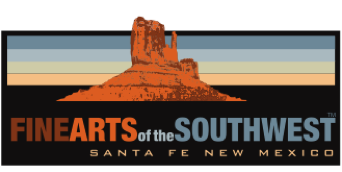 © 2010-2021 by Fine Arts of the Southwest, Inc. All rights reserved.
Unauthorized reproduction or use is strictly prohibited by law.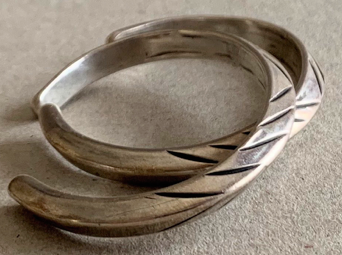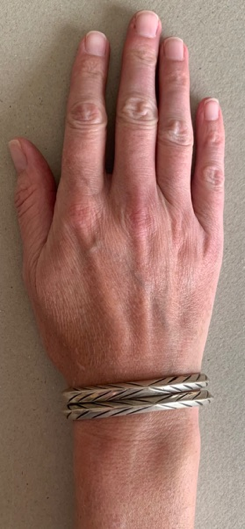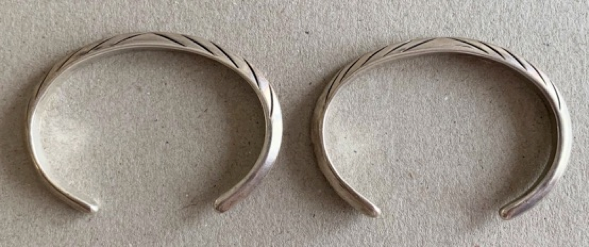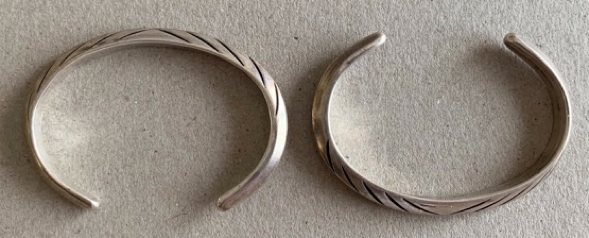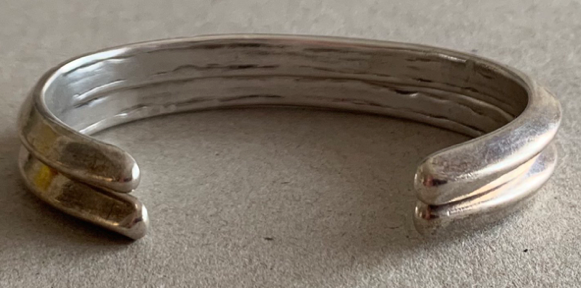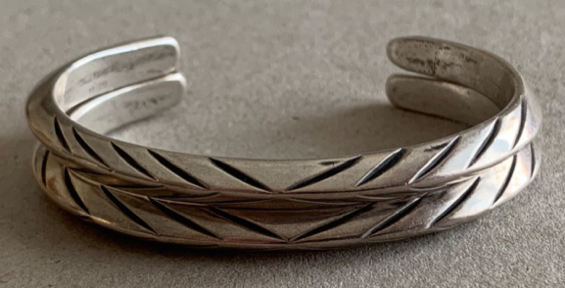 A beautiful matched pair of vintage Navajo 
ingot-silver bangle bracelets, c.1930's-40's
These two are a very fine pair of traditionally-crafted cast ingot-silver Navajo bangle style bracelets made to be worn together in the classic style of stacking bracelets alongside each other on the wrist. The bangles are carinated in form meaning that they have a triangular profile with the highest peak of the triangle running down the center of the bracelet.
They were made in the traditional time-honored manner of hand making Navajo silver jewelry; first melting a quantity of silver from coins or bars or silverware into an ingot-silver "slug" from which the bracelet's shanks were hammered out, then decorating them with beautifully executed and refined geometric chisel and file work designs.
The bracelets are about as evenly matched as entirely hand-crafted pieces can possibly be.
Both bracelets measure 1/4" in width all the way around. Both bracelets have inner circumferences
end-to-end of just under 5 1/2" and both have 1 1/4" gaps between the terminals for overall interior circumferences of just under 6 3/4". One bracelet weighs 29 grams or one ounce and the other bracelet weighs 30 grams or just over one ounce.
Both bracelets are in completely excellent original condition with a lovely bright whitish appearance
to the silver that is characteristic of ingot silver pieces, particularly those made from coin silver.
The bracelets are unmarked for maker, but whoever the unknown silversmith was he certainly knew his craft very well. These two bracelets are beautiful, classically made and easy to wear everyday precious and historic jewelry pieces. They feel really good together on the wrist and they make a wonderful
soft sound when they touch together.
Price $1,450 for the pair, sold as a pair only