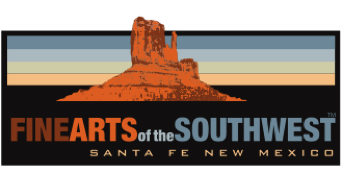 © 2010-2021 by Fine Arts of the Southwest, Inc. All rights reserved.
Unauthorized reproduction or use is strictly prohibited by law.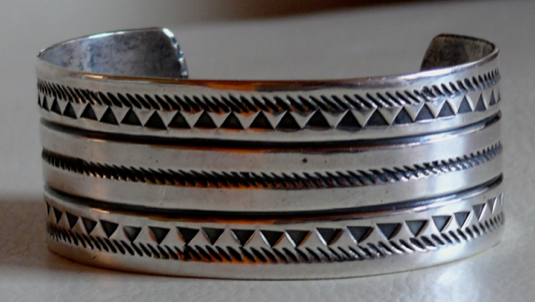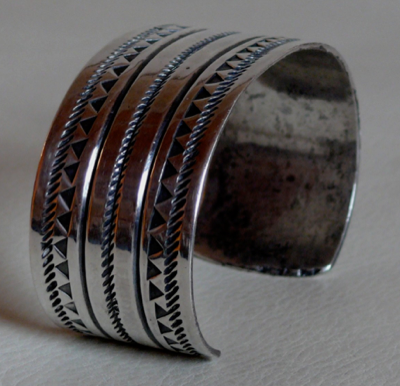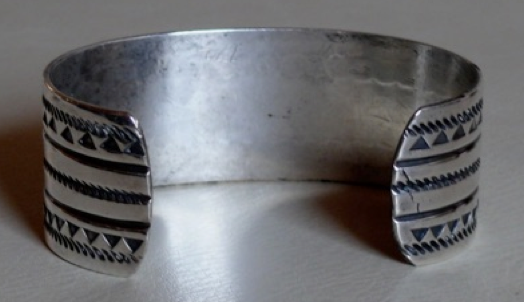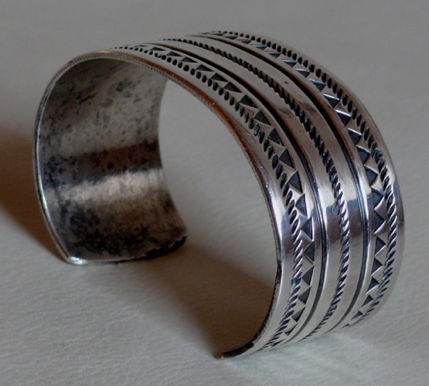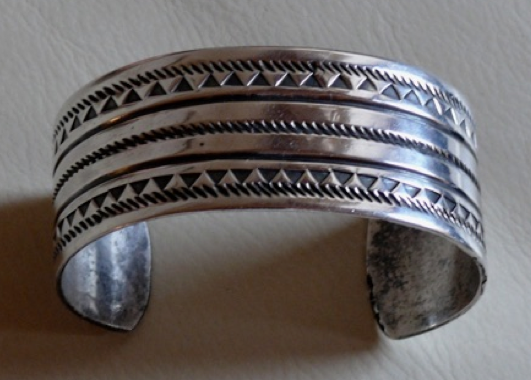 A Navajo ingot-silver cuff bracelet with very finely detailed stampwork designs, c.1930's-40's
This bracelet is an extremely elegant and refined piece which features bands of repeating and exquisitely-stamped geometric designs with a very modern, yet completely traditional sensibility. It is also very finely hammered and exceptionally well-polished. It is extremely comfortable and smooth on the wrist and could be worn everyday with practically everything. This is a piece you can really fall in love with and always want to have around your wrist.
The bracelet measures 1 1/16" wide and has an inner circumference of 5 1/2" with a 1 3/8" gap between terminals for a total bracelet circumference of 6 7/8". It weighs 56.6 grams or 2.0 ounces. The bracelet is in excellent original condition with a beautiful patina, good wear and very nice evidence of hand-hammering and annealing around the outer edges.
Price $1,750