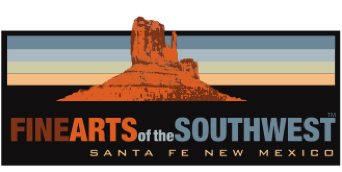 © 2010-2021 by Fine Arts of the Southwest, Inc. All rights reserved.
Unauthorized reproduction or use is strictly prohibited by law.

A gorgeous old Navajo or Pueblo ingot-silver and turquoise "Cluster" style bracelet, c.1920's-30's
It might hurt your dental work a bit, but this one is definitely good enough to eat. Just look at all these scrumptious turquoise stones; 41 in all, starring the delicious big drilled turquoise bead at the center and the delectable accumulated wear and tasty patina all over. Totally mouthwatering!
The bracelet measures 1 1/4" wide at its center and tapers down to 1/4" at the terminals. The inner circumference end-to-end is 6", the gap between terminals is 7/8" for a total interior circumference of 6 7/8".
It weighs a very comfy 53 grams or 1 7/8 ounces. The bracelet is in very good original vintage condition with lots of dedicated wear and only a couple of the stones are cracked. Several of the silver bezels are a bit bent and irregular and some are slightly worn through at their outer edges, but everything is stable and solid. It's got some old-time funk for sure, but this is a really fabulous-looking and totally wearable piece.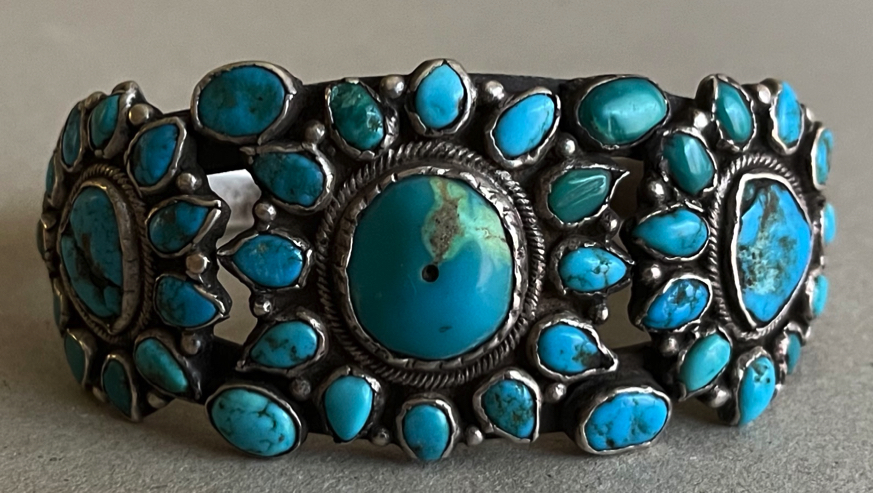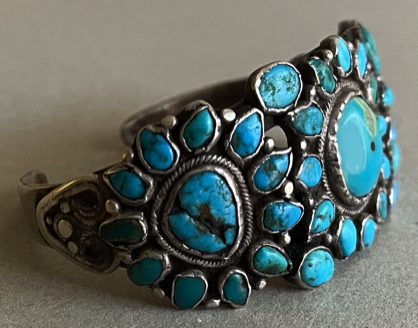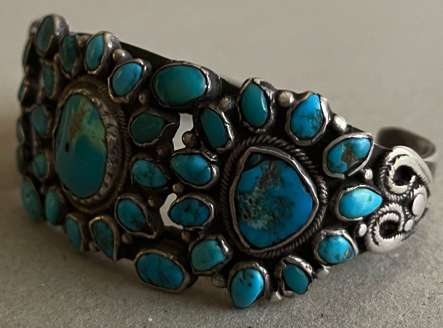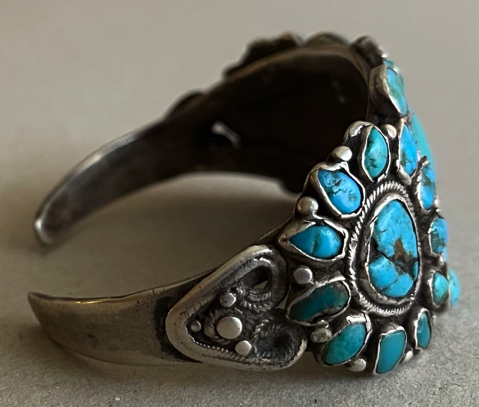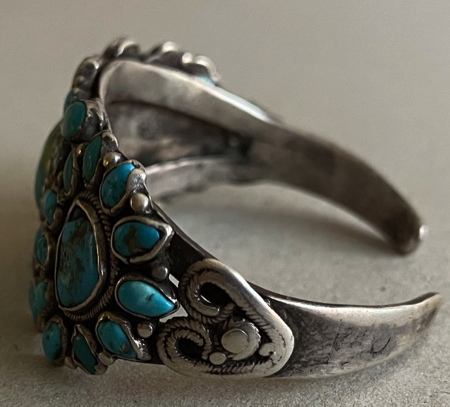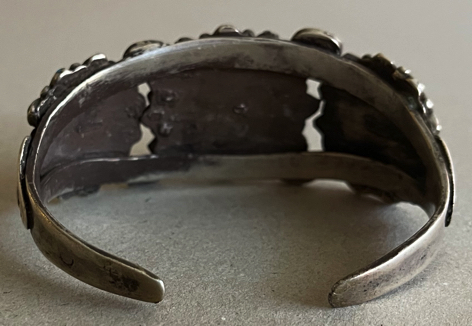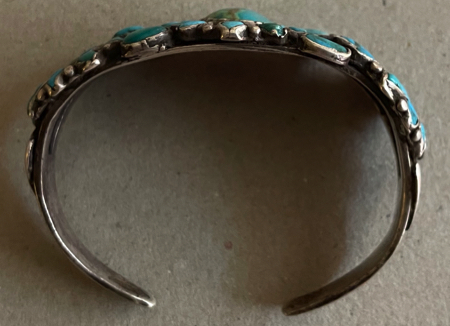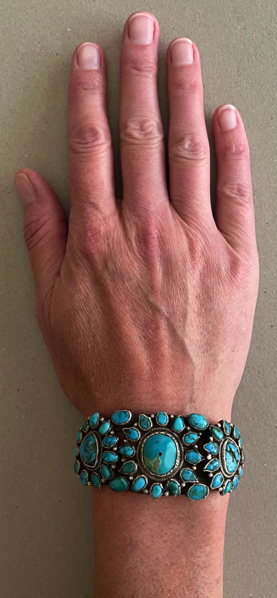 This bracelet could very easily be Navajo made, but it could just as easily be Zuni Pueblo made, possibly created at a premier trading post like the famed Indian trader C.G. Wallace's well-known historic post at Zuni Pueblo, New Mexico. Zuni silversmiths are renowned for their wonderful turquoise cluster style bracelets and two the lovely appliquéd triangular silver wire panels on wither side of the stone settings have a distinctly delicate Spanish/Pueblo filigreed appearance.
Be the envy of anyone who knows anything at all about historic Native American jewelry
with this seriously gorgeous beauty.
Price $2,450