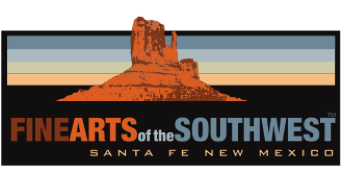 © 2010-2021 by Fine Arts of the Southwest, Inc. All rights reserved.
Unauthorized reproduction or use is strictly prohibited by law.

A beautiful Navajo or Pueblo choker-length turquoise nugget necklace, c. 1950's-60's
THERE ARE 60 very fine nicely-polished nuggets of what appears to be Bisbee Arizona and possibly some Royston, Nevada turquoise in this choker-length necklace, approximately 325 carats worth.
The nuggets range in dimension from 1/4" to 1/2" in diameter and they are very well matched. Interestingly, there is also one single bead of white shell in the necklace. The nuggets have a wonderful bright blue color and a brownish, greyish background matrix.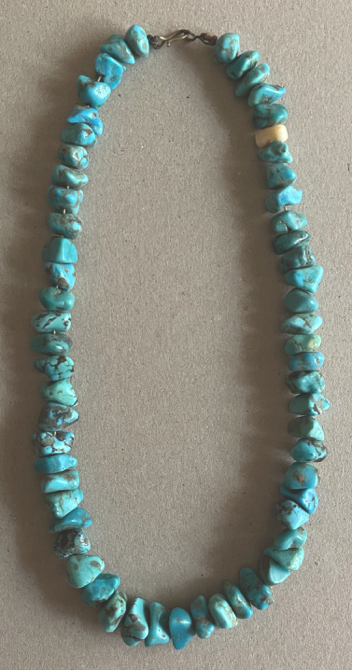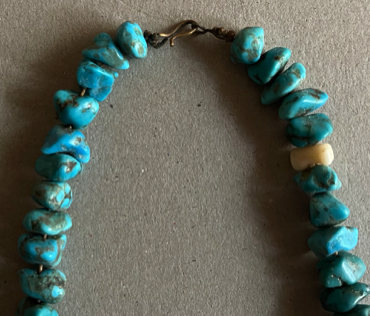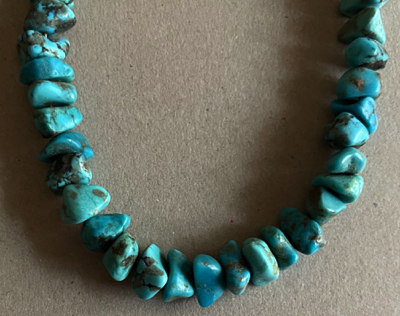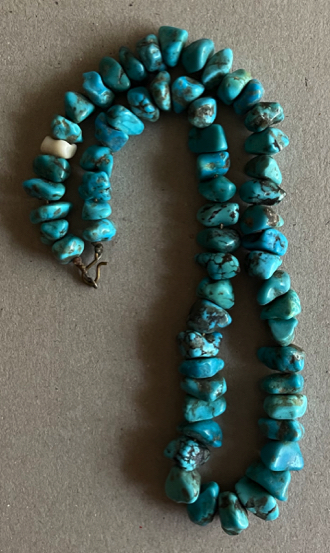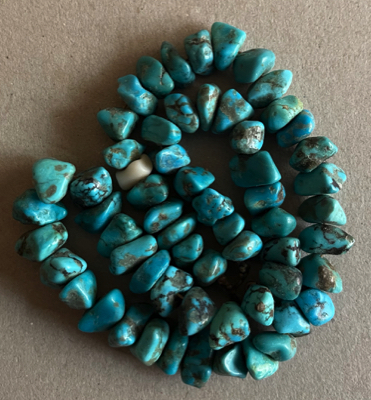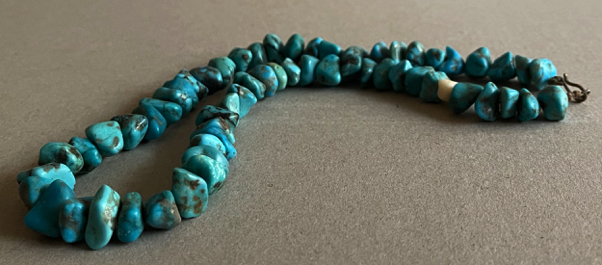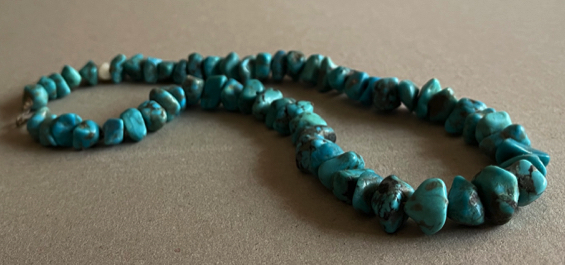 The necklace measures 8 1/2" in length from the top of the silver clasp to the bottom of the nuggets measured while lying flat on a table and the circumference end-to-end measured when completely opened up is 17 1/2". The necklace weighs a very comfortable 66 grams or 2 3/8 ounces and is in excellent original condition. If one ever wanted to lengthen the necklace one could easily have it re-strung with a "Pueblo" style cotton wrap.
This is a classic, elegant and easy to wear necklace that feels every bit as good on as it looks.
The renowned contemporary Navajo silversmith, McKee Platero was once quoted as saying "Turquoise is perfection." He might very well have been talking about this marvelous necklace.
Price $1,150